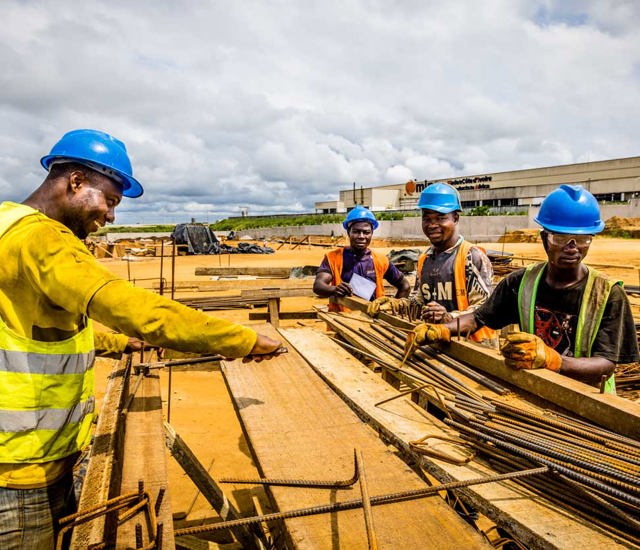 Follow the progress of our
animal feed factory in Ivory Coast
Start of the construction
Construction has started of a greenfield compound feed factory just outside of Abidjan in the new industrial zone of PK in Attingue' with an initial capacity of 100.000 MT pa. This factory will produce high quality complete feed, which will expand the current portfolio of Koudijs concentrates and specialty feeds. Production is planned to commence during the second half of 2022.
---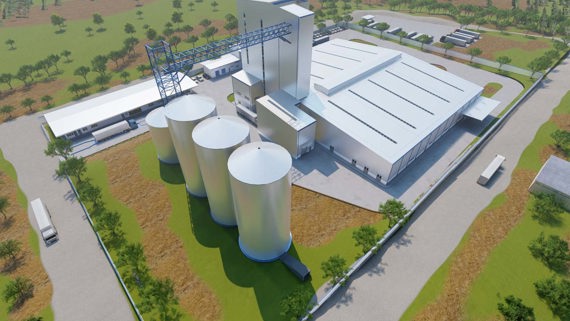 ---
First De Heus Animal Feed Factory in Ivory Coast
On January 19th, 2023, De Heus Animal Nutrition opened a new greenfield animal feed factory situated in the new industrial zone of PK 24 in Attinguié with an initial capacity of 120.000 MT pa. The factory produces complete feeds and concentrates to ensure farmers in Ivory coast and surrounding export destinations have access to a full product portfolio- tailored to their specific conditions and goals.
Discover more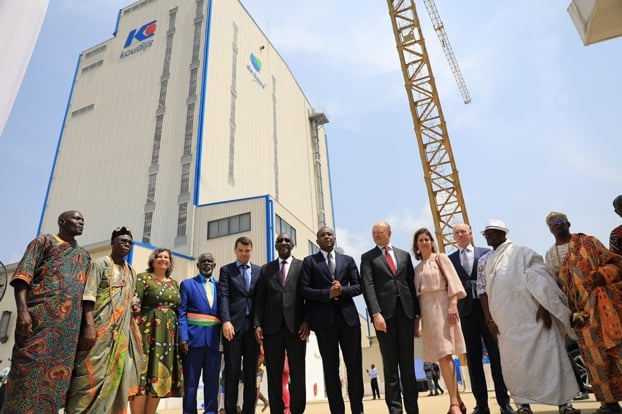 ---
May 2022: Erection steel structures
At the moment the foundation works for the intake pit are taking place. Besides we are working on the erection beams for the warehouse and the erection steel structure of the production tower.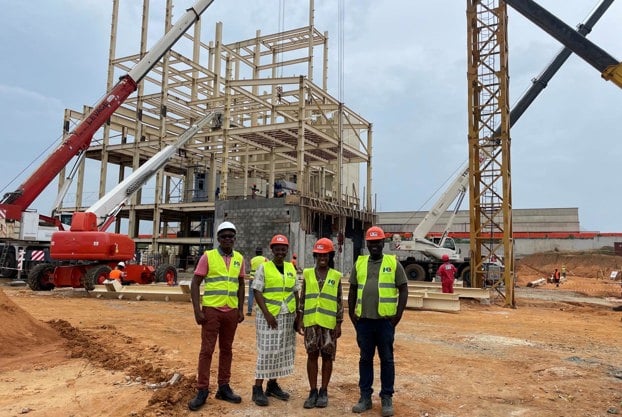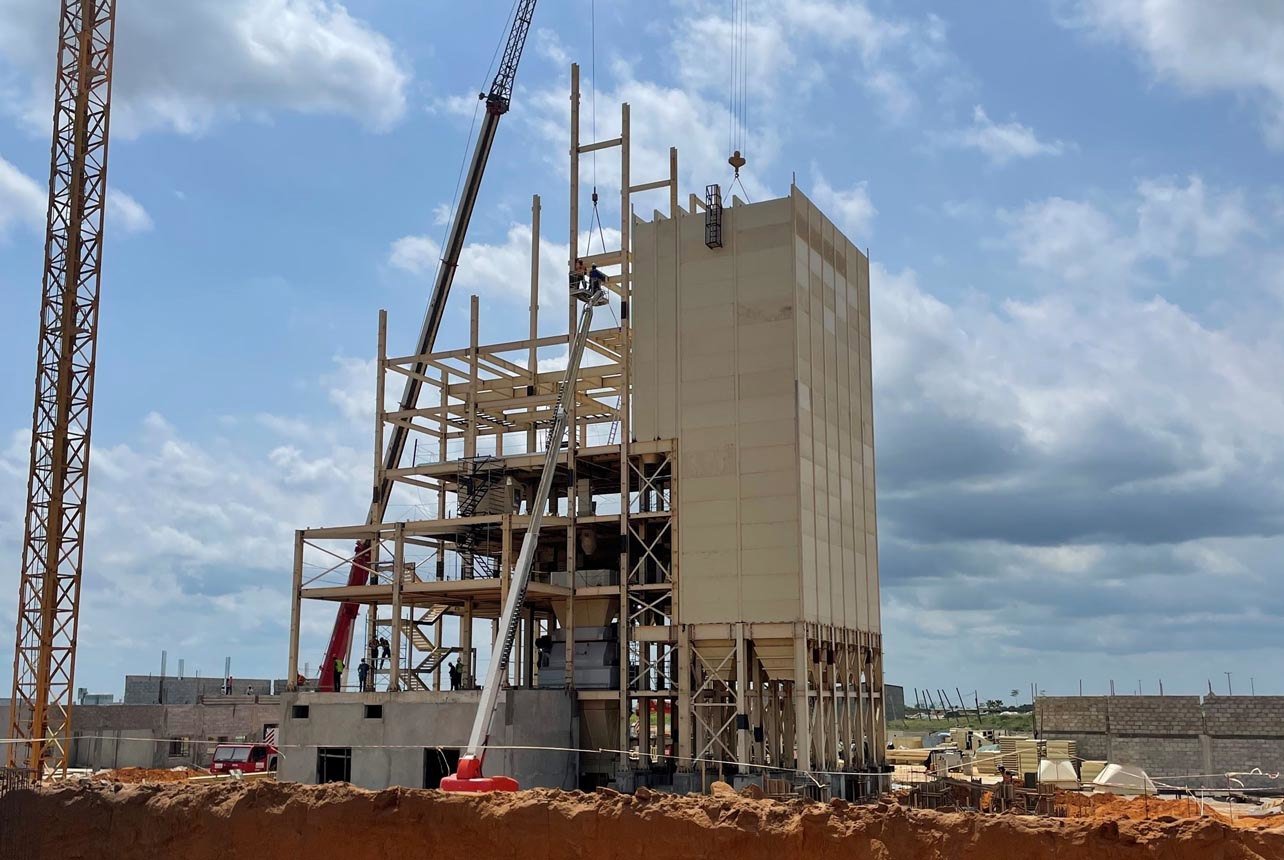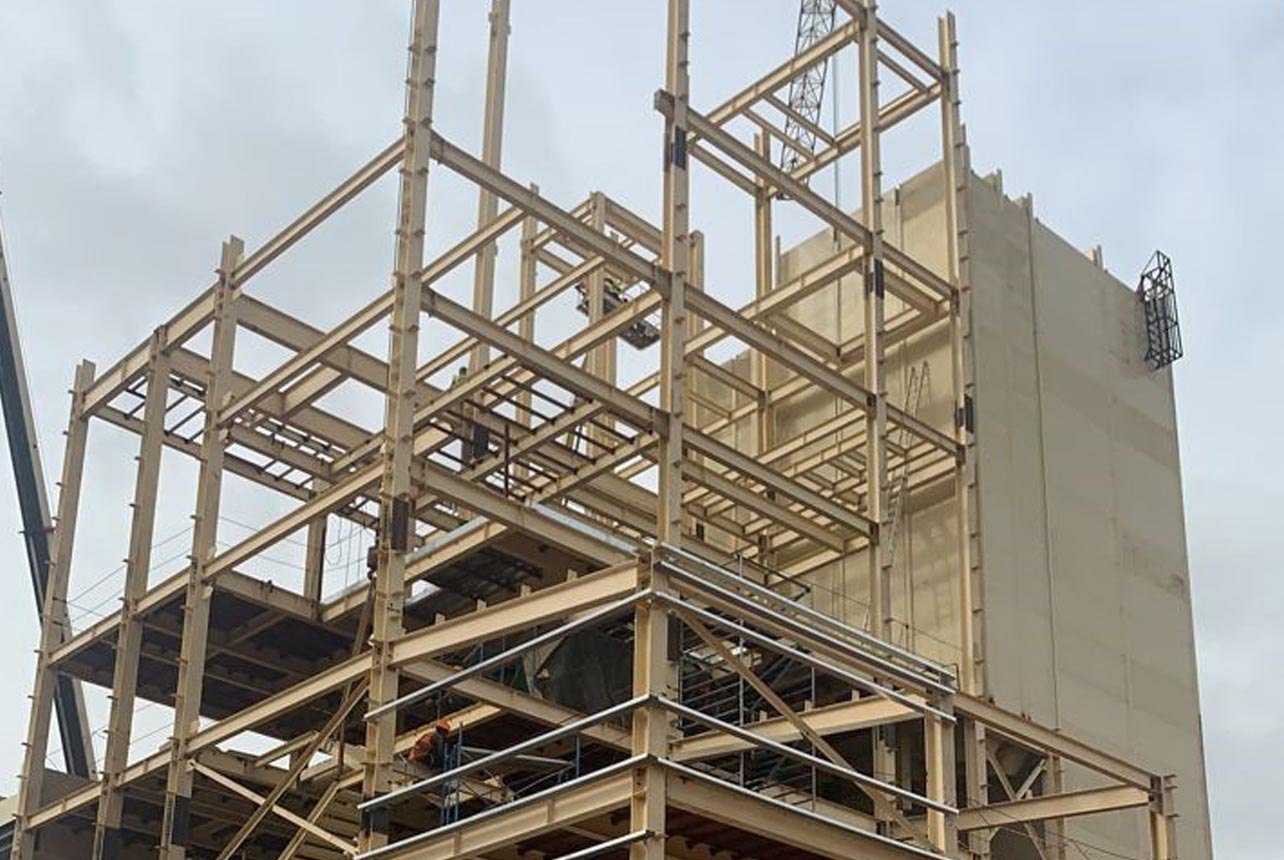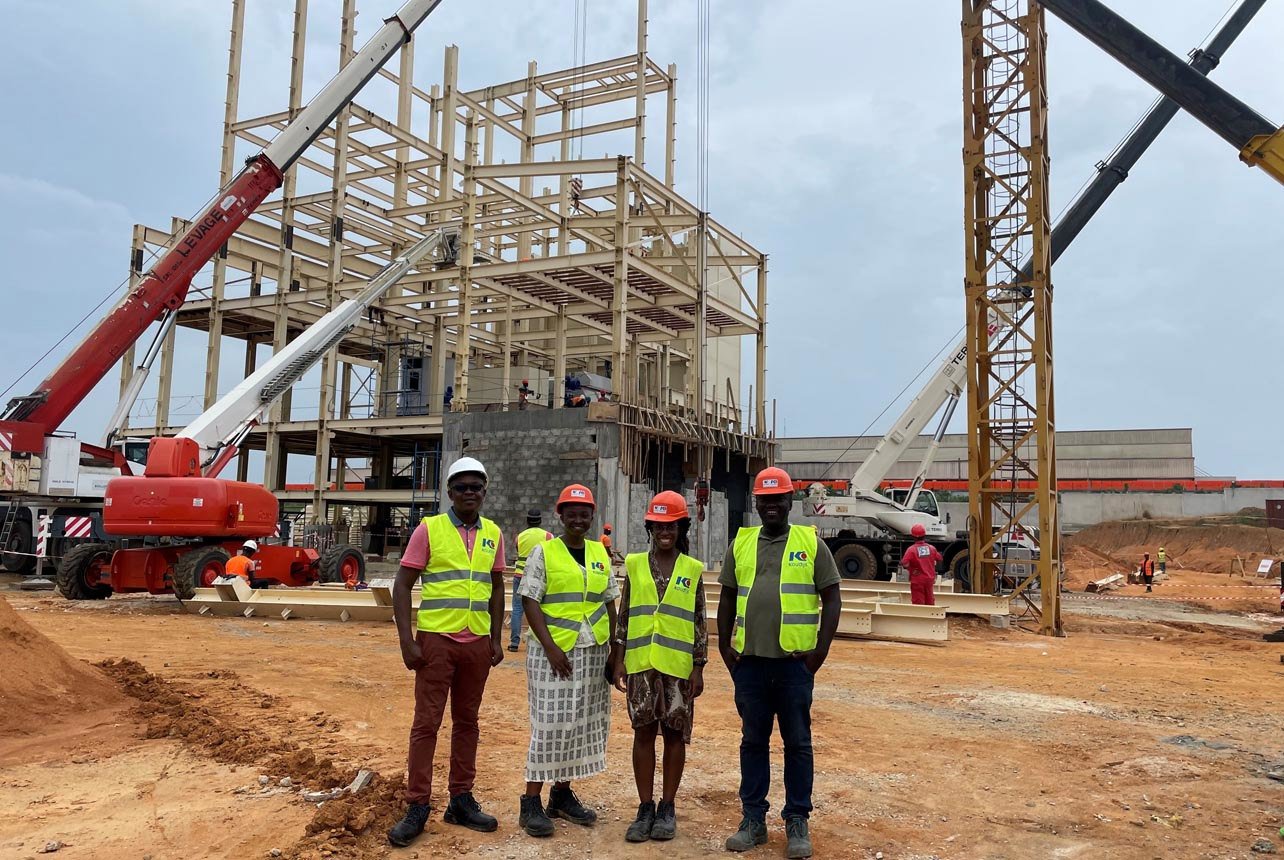 ---
April 2022: First silo panels and hoppers
Since pictures say more than a thousand words, therefore we would like to update you mostly by pictures on the progress on site.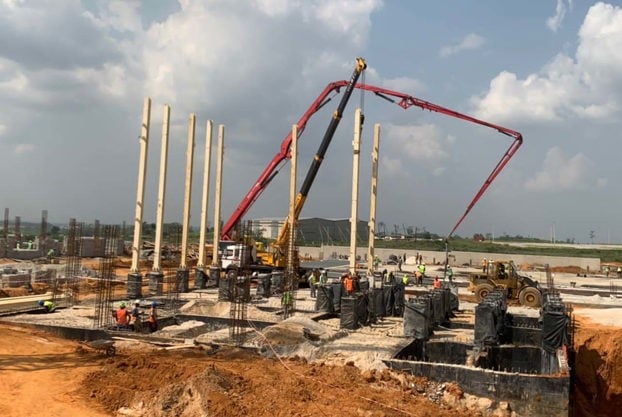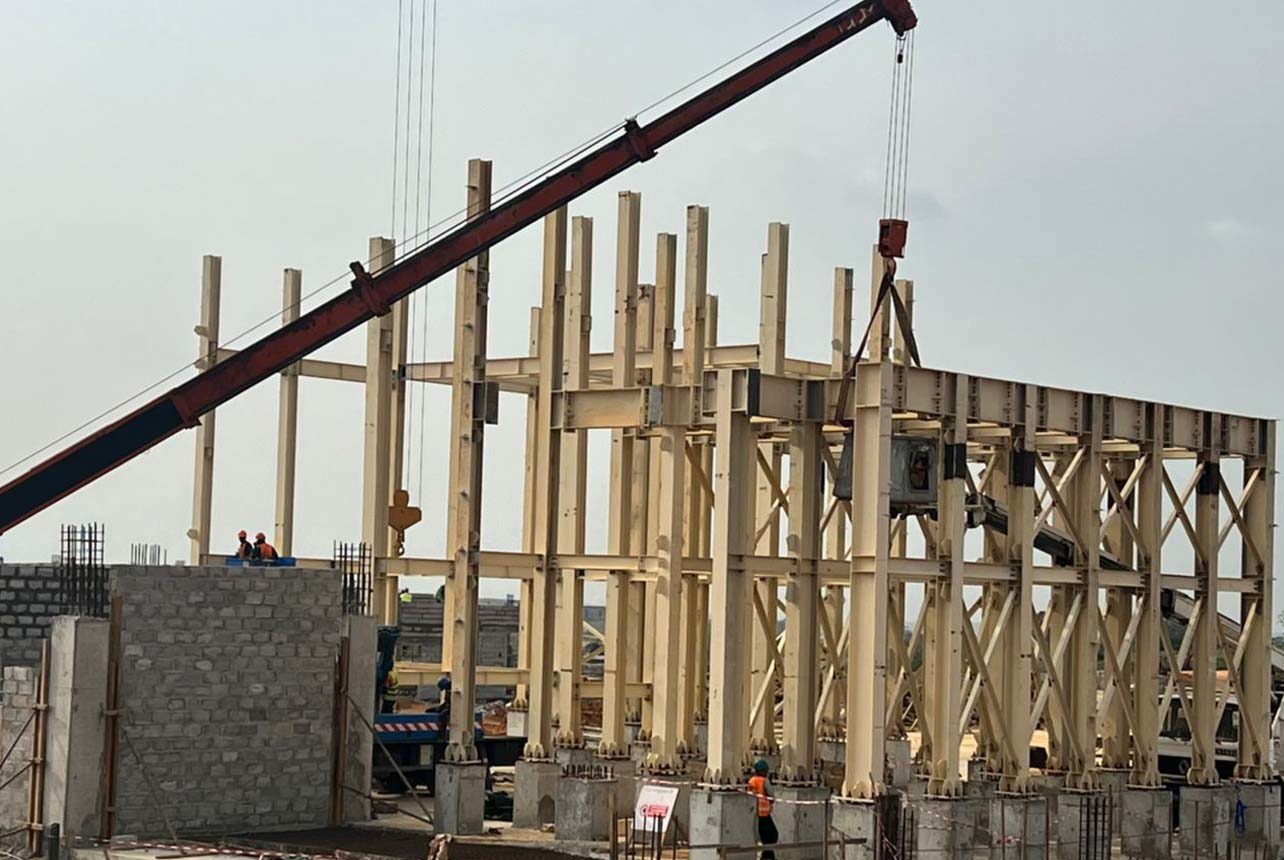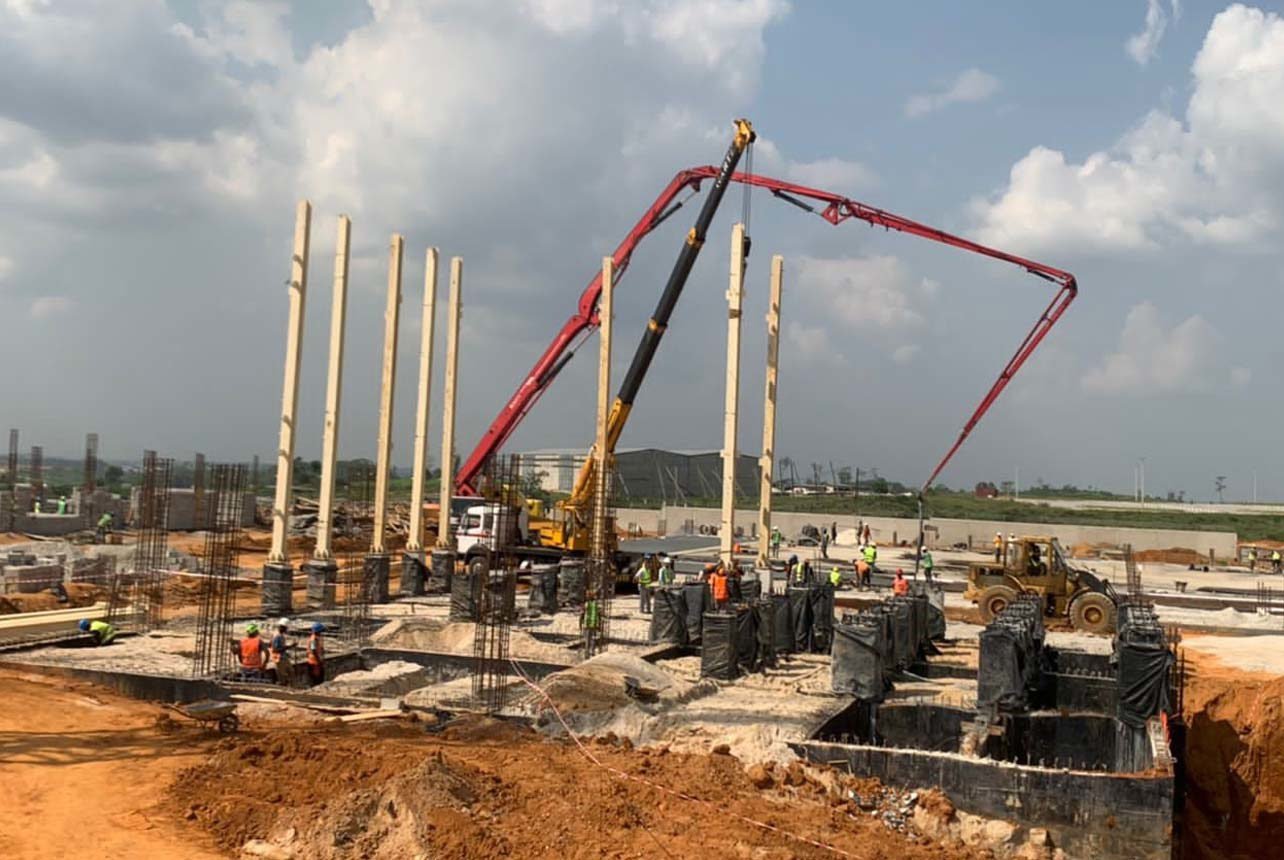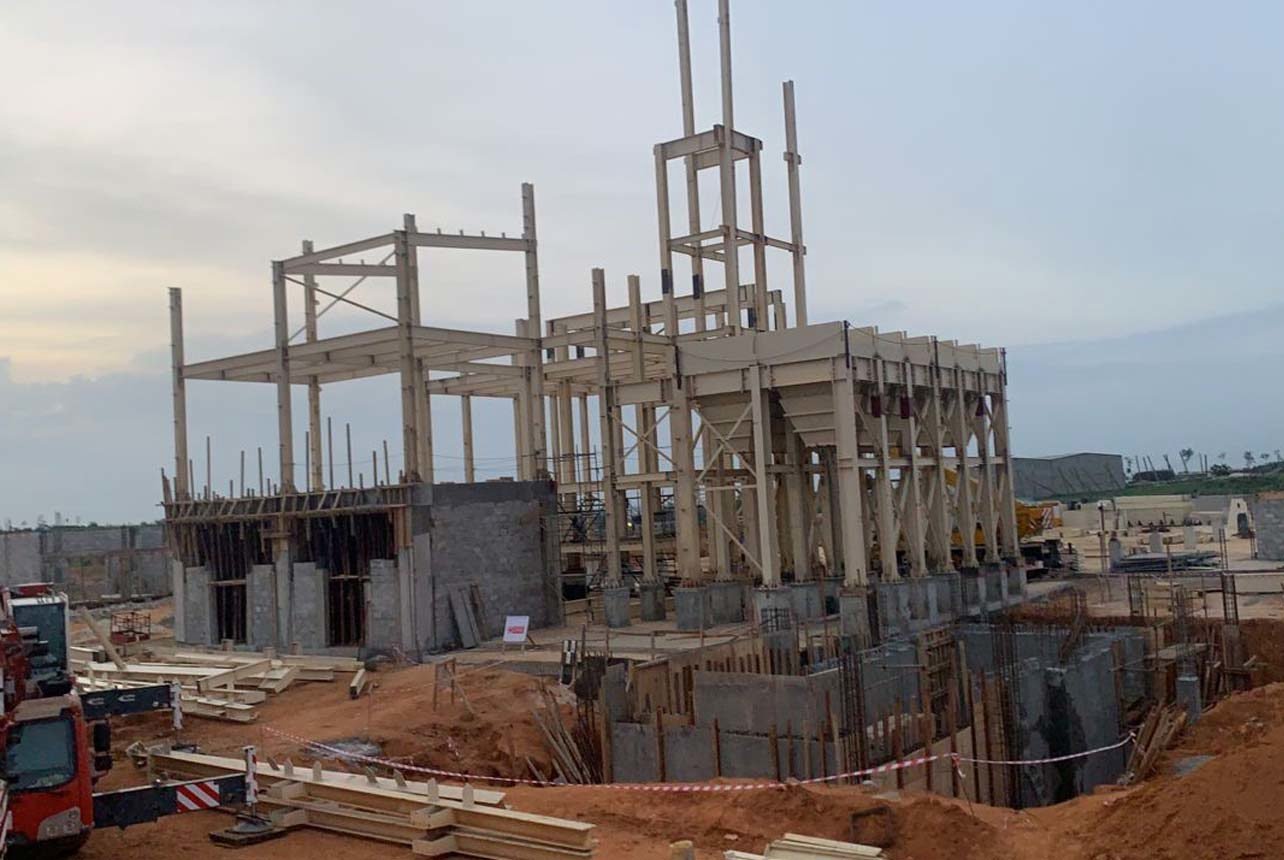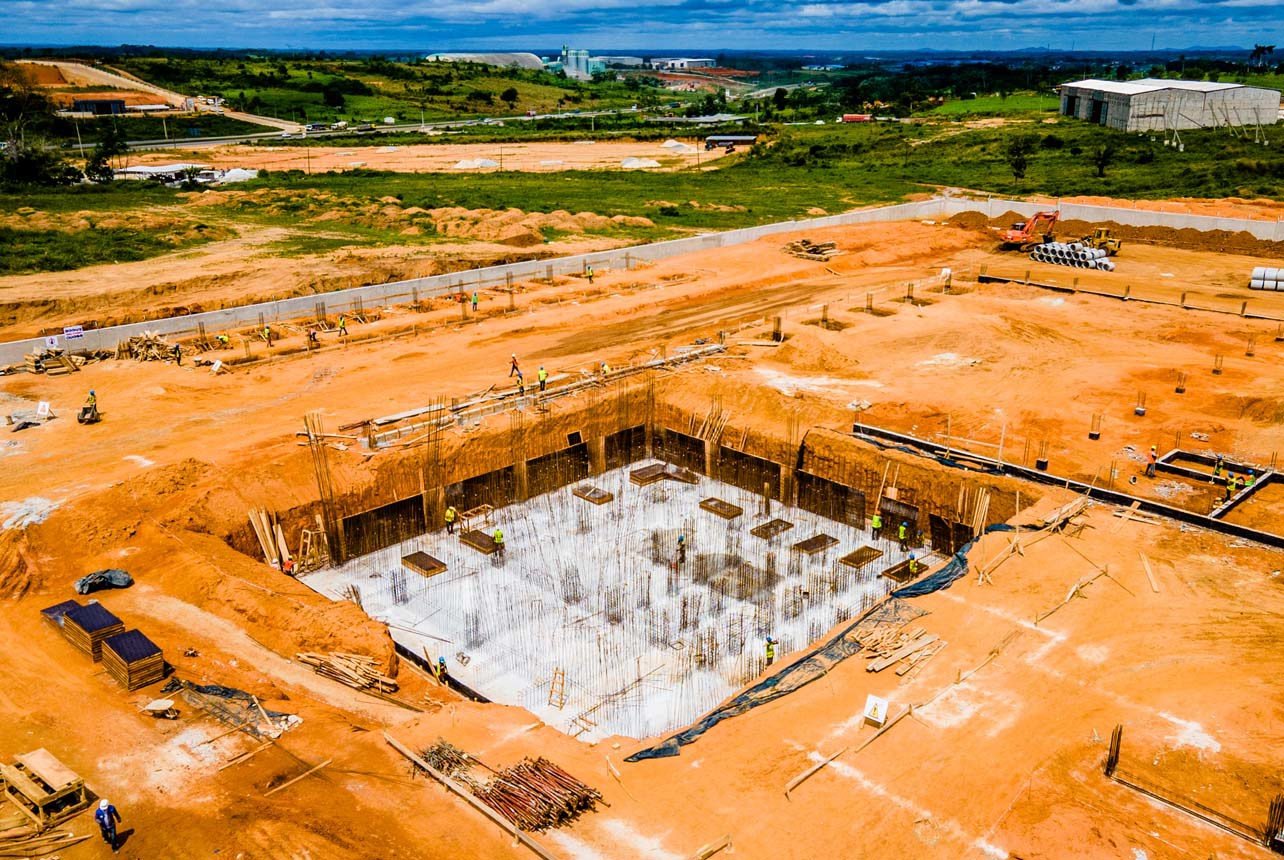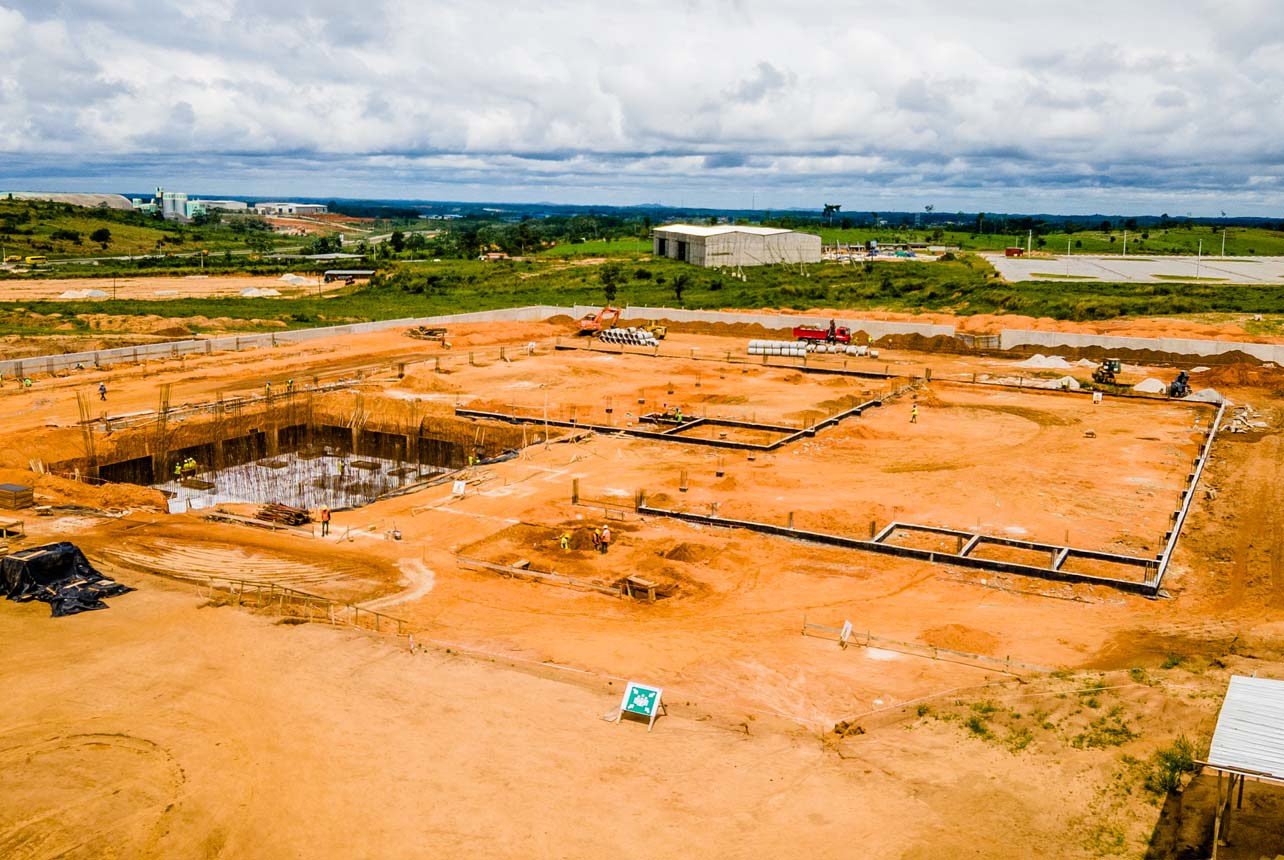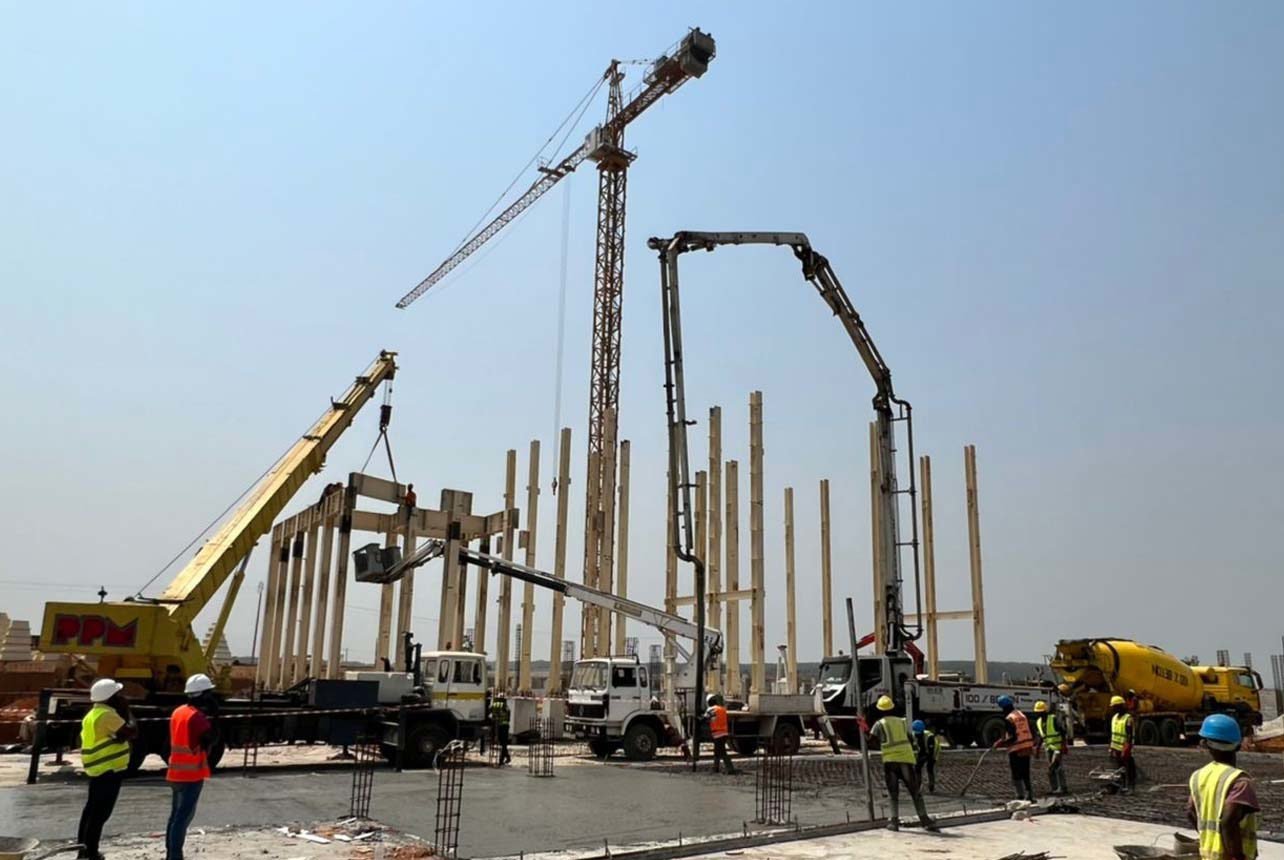 ---
February 2022: Impressive landmarking
First part of the production tower is being erected, the building is becoming an impressive landmarking at the industrial zone.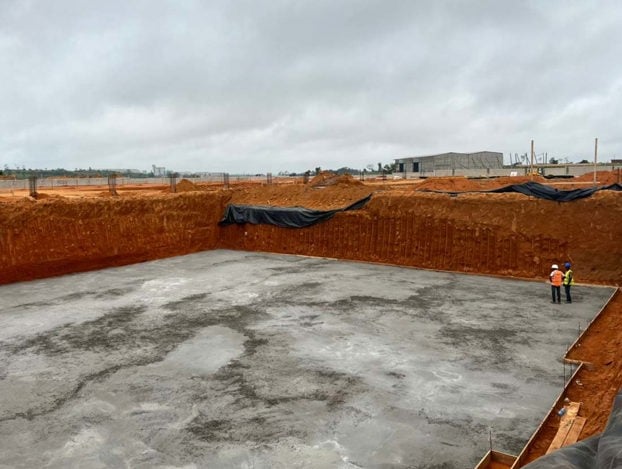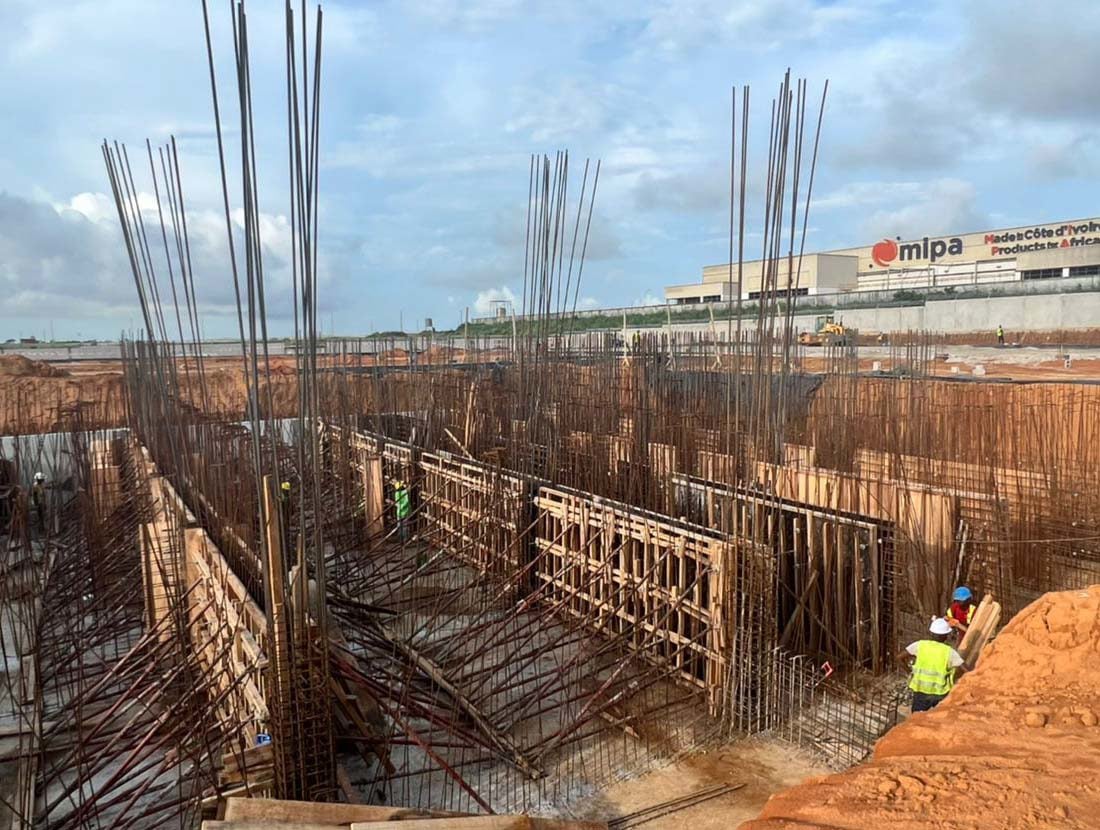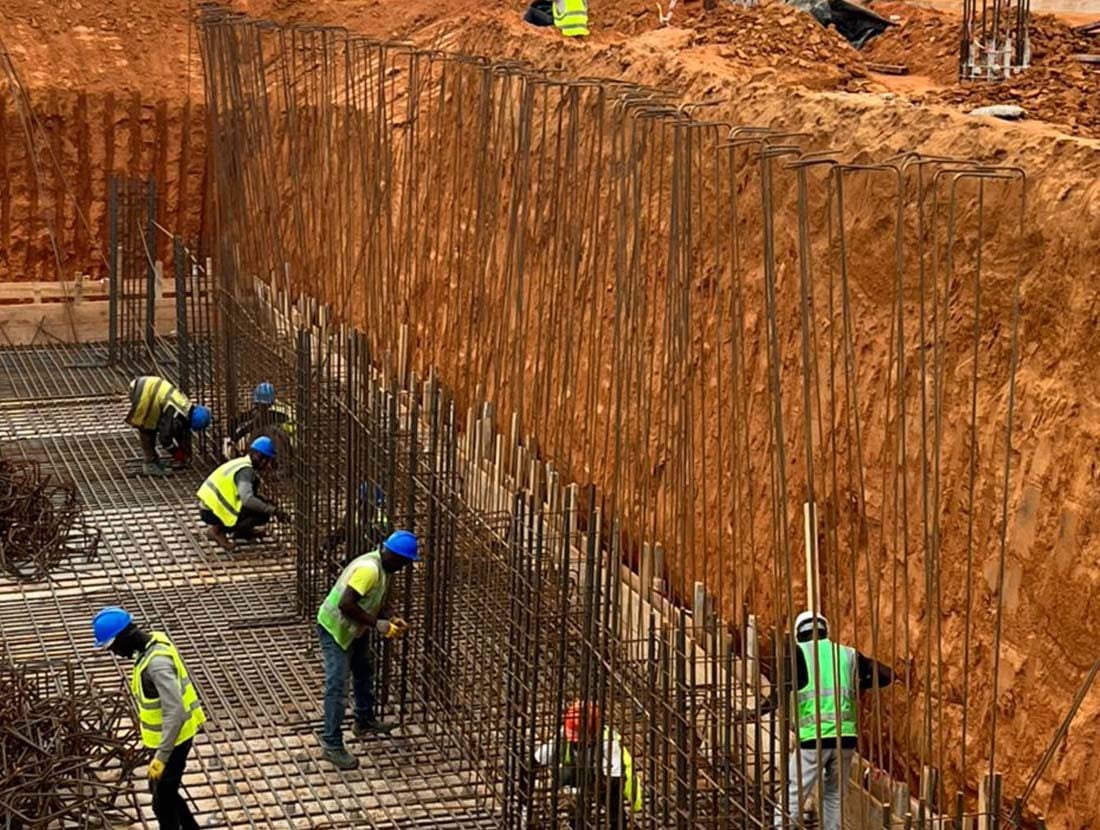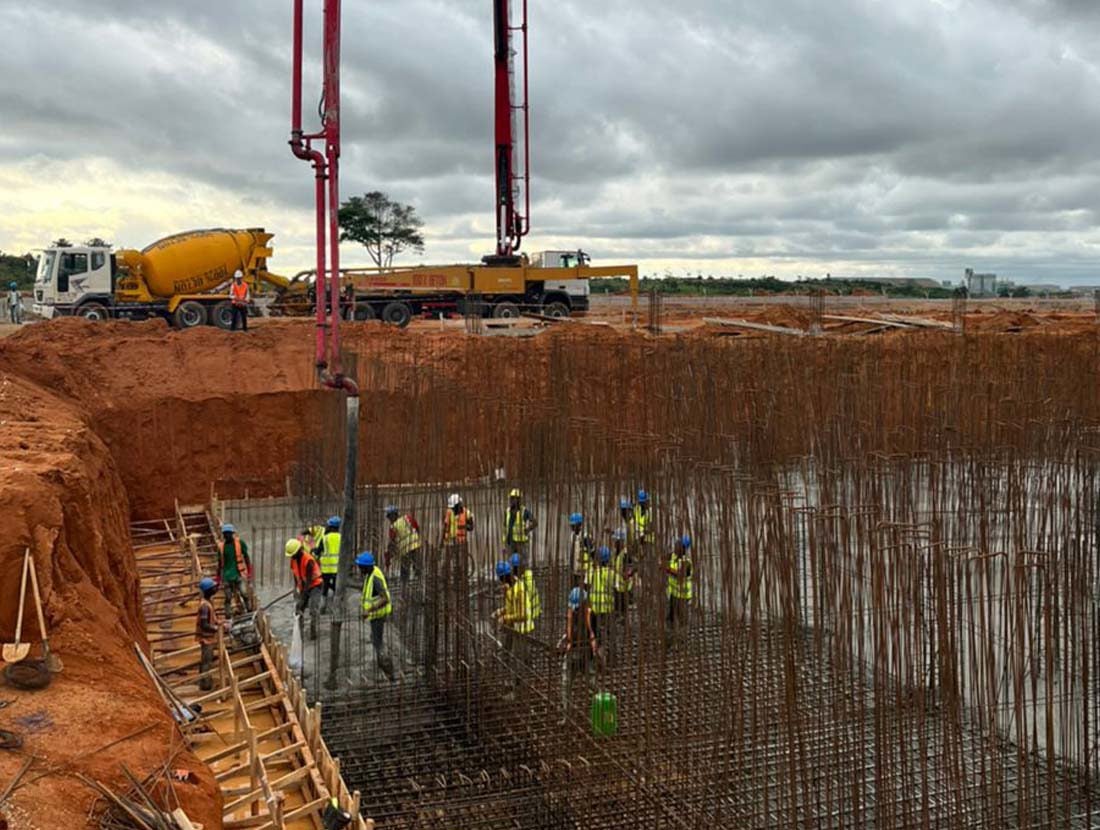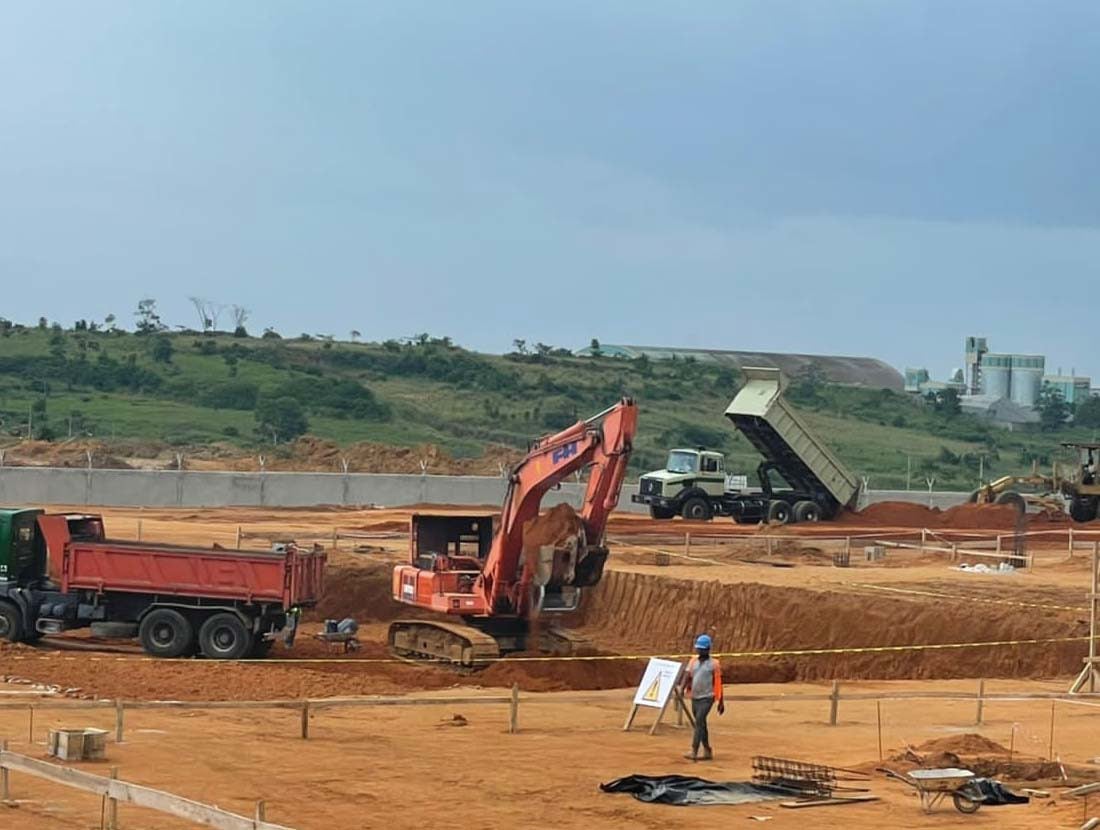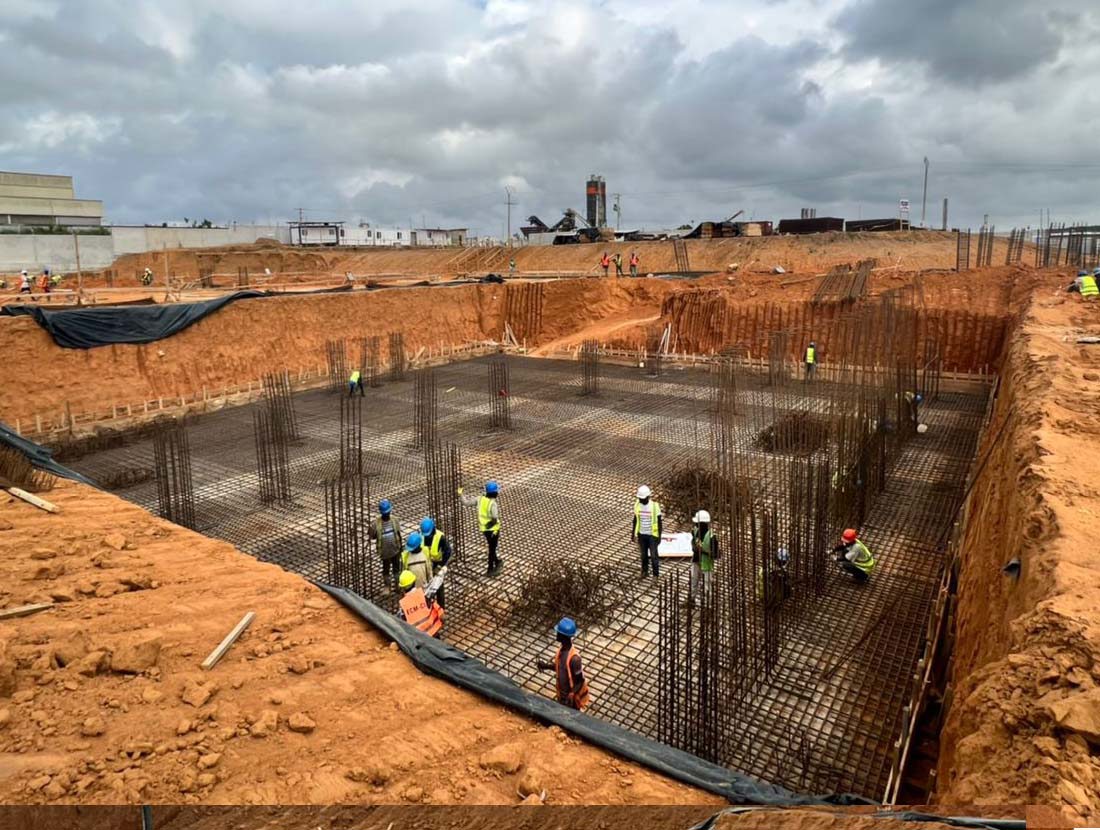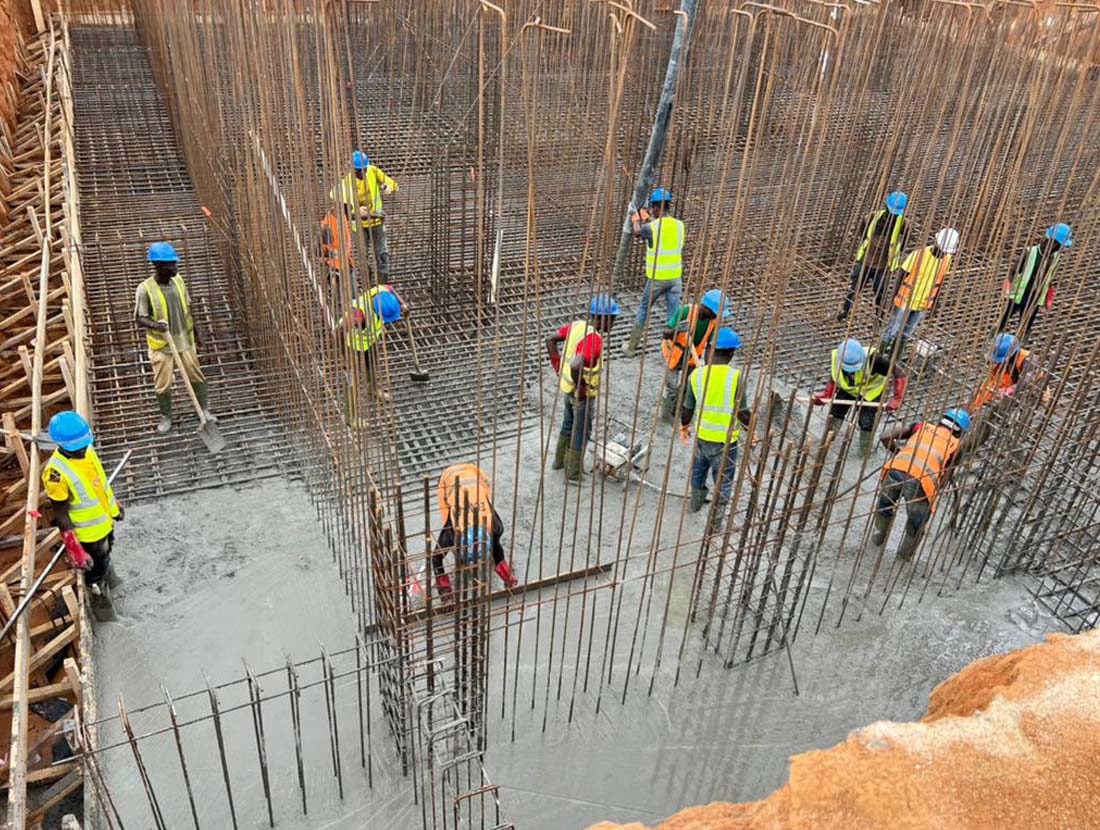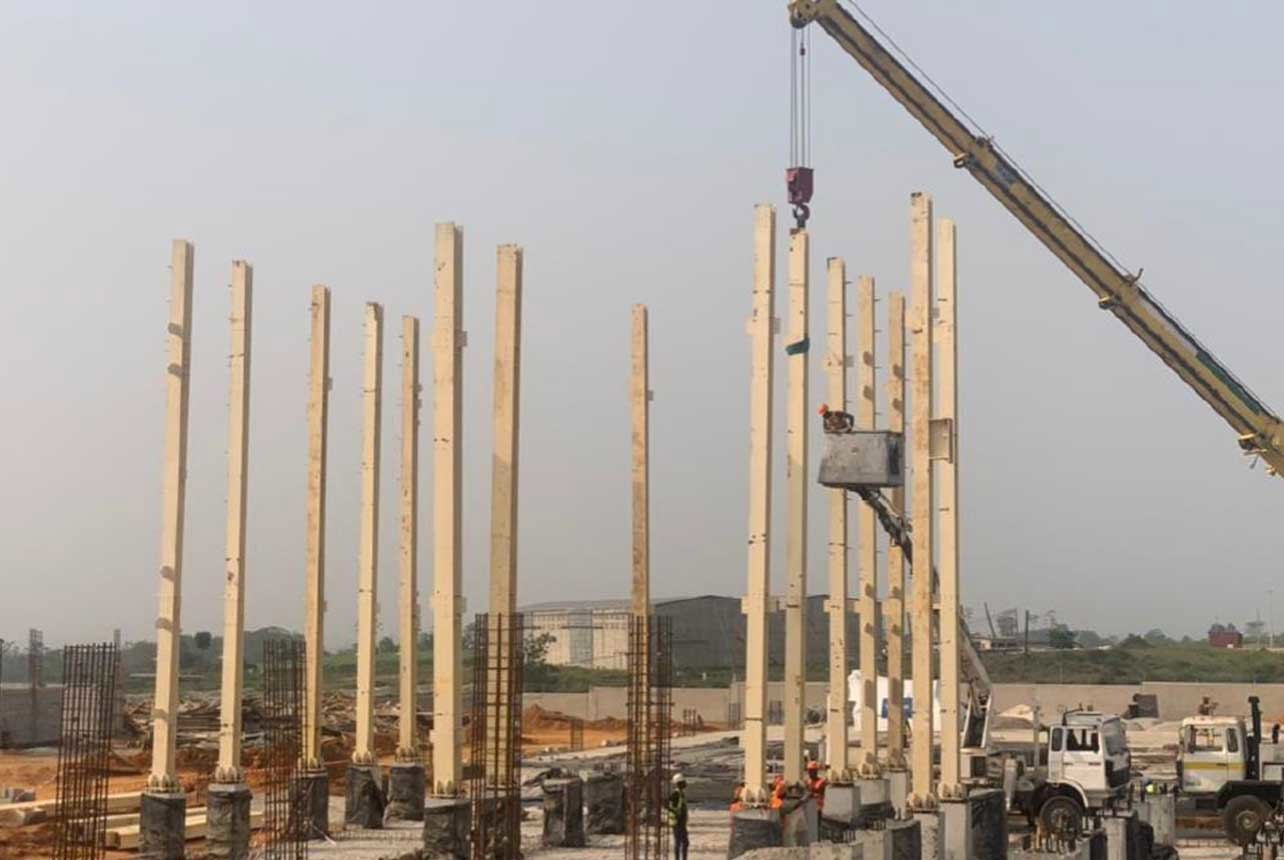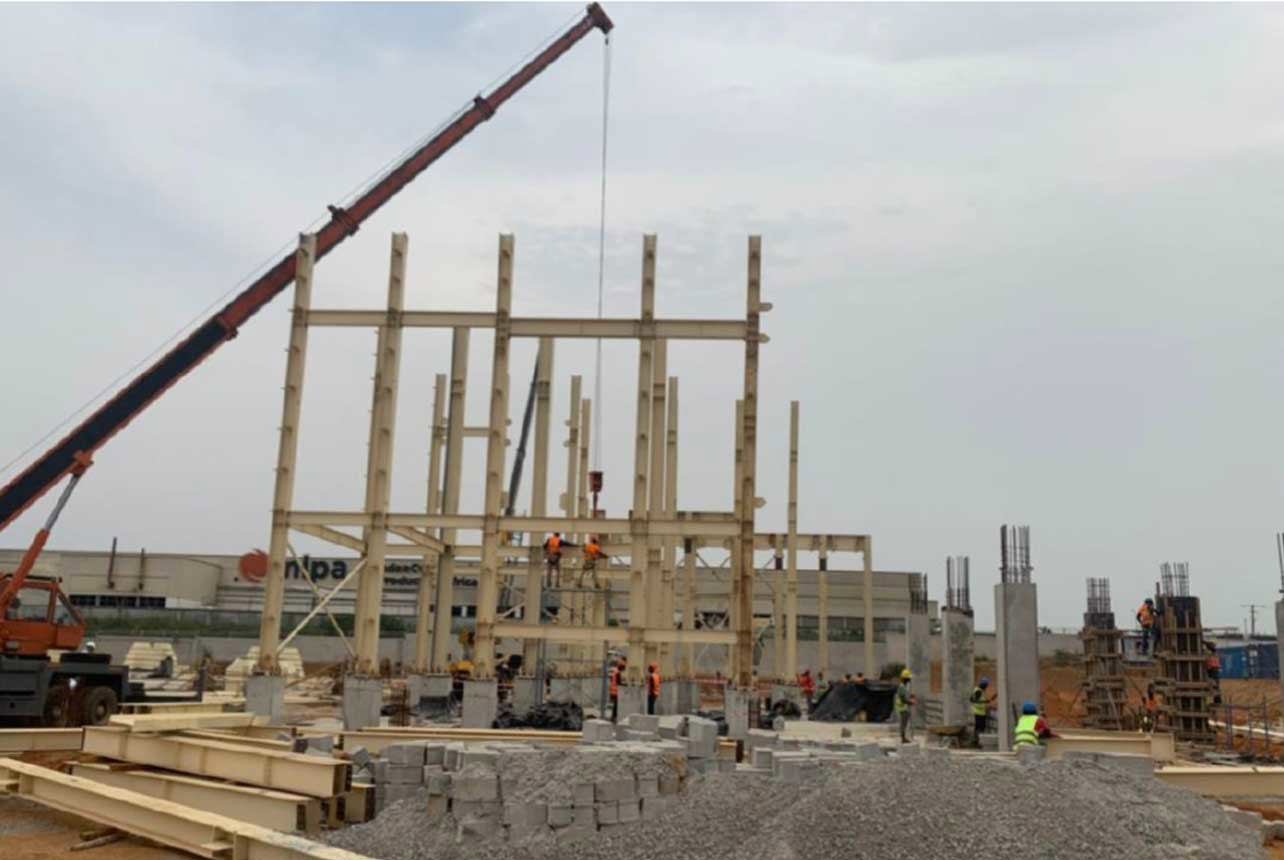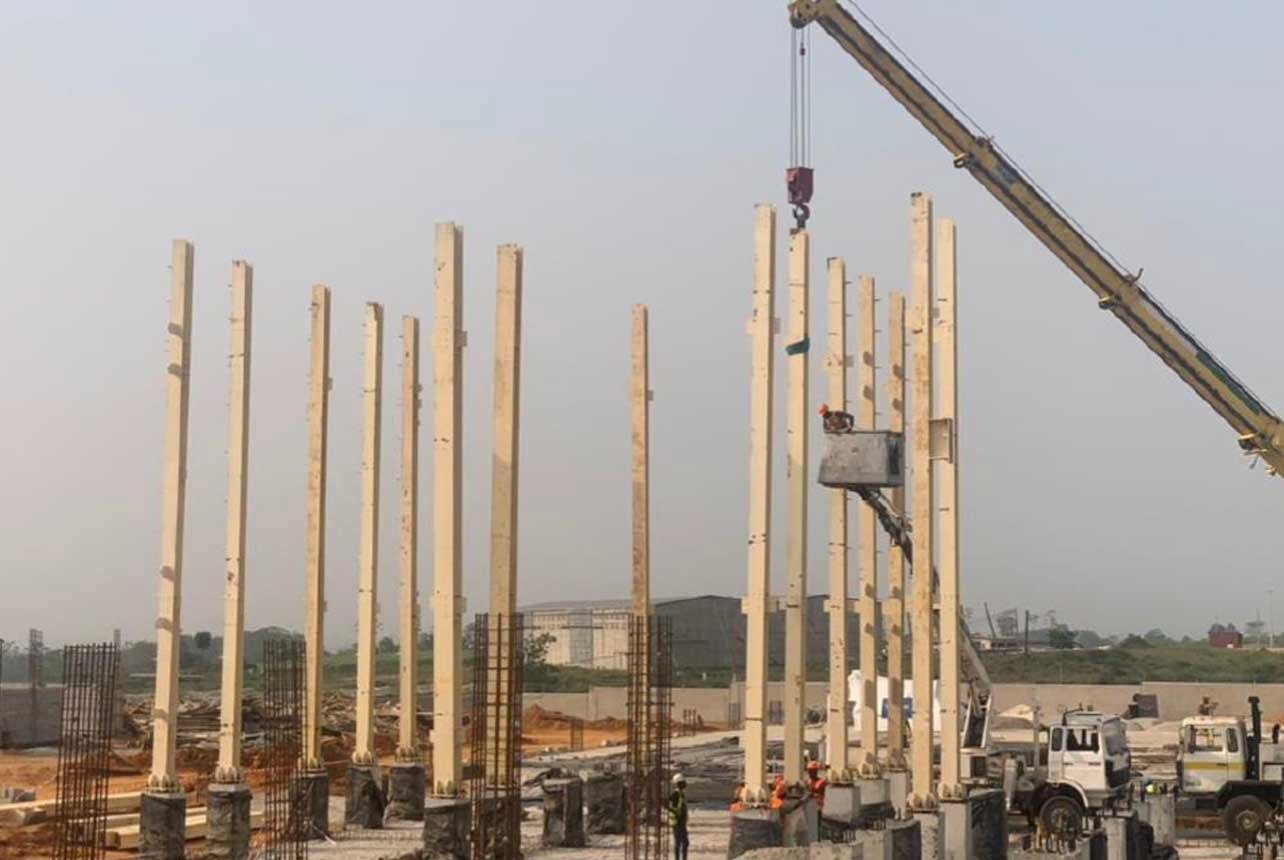 ---
October 2021: Construction work
On-site we are working on the foundations of the warehouse and production building. Below you can see the formwork for the foundation of the production tower.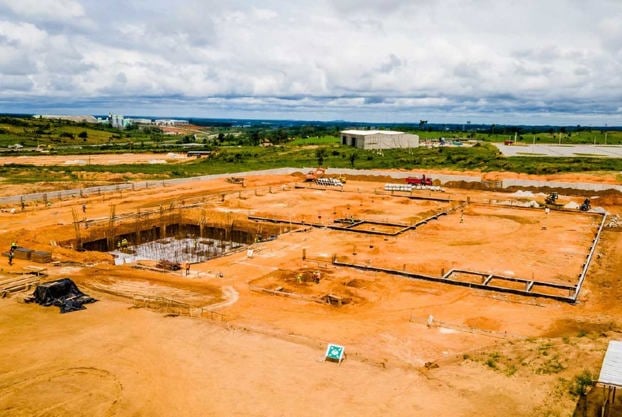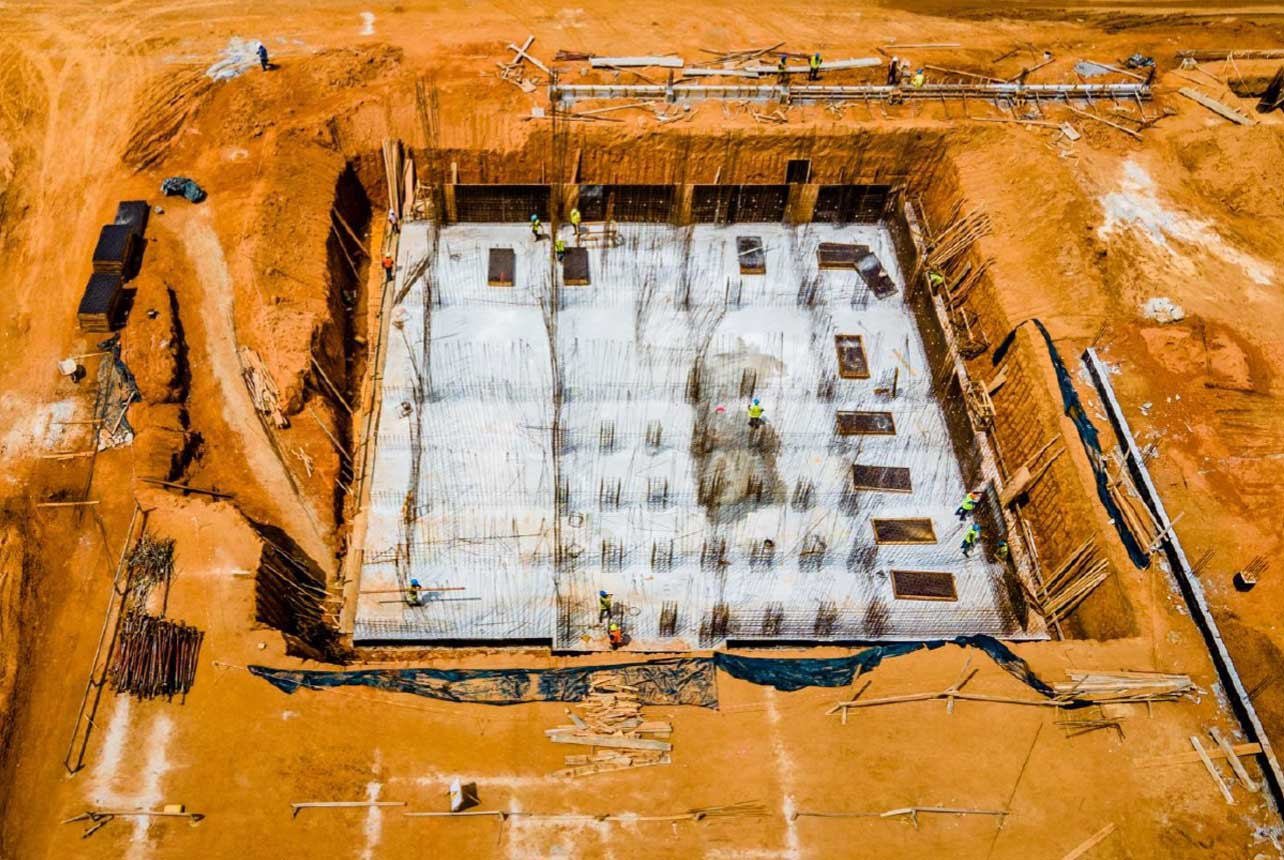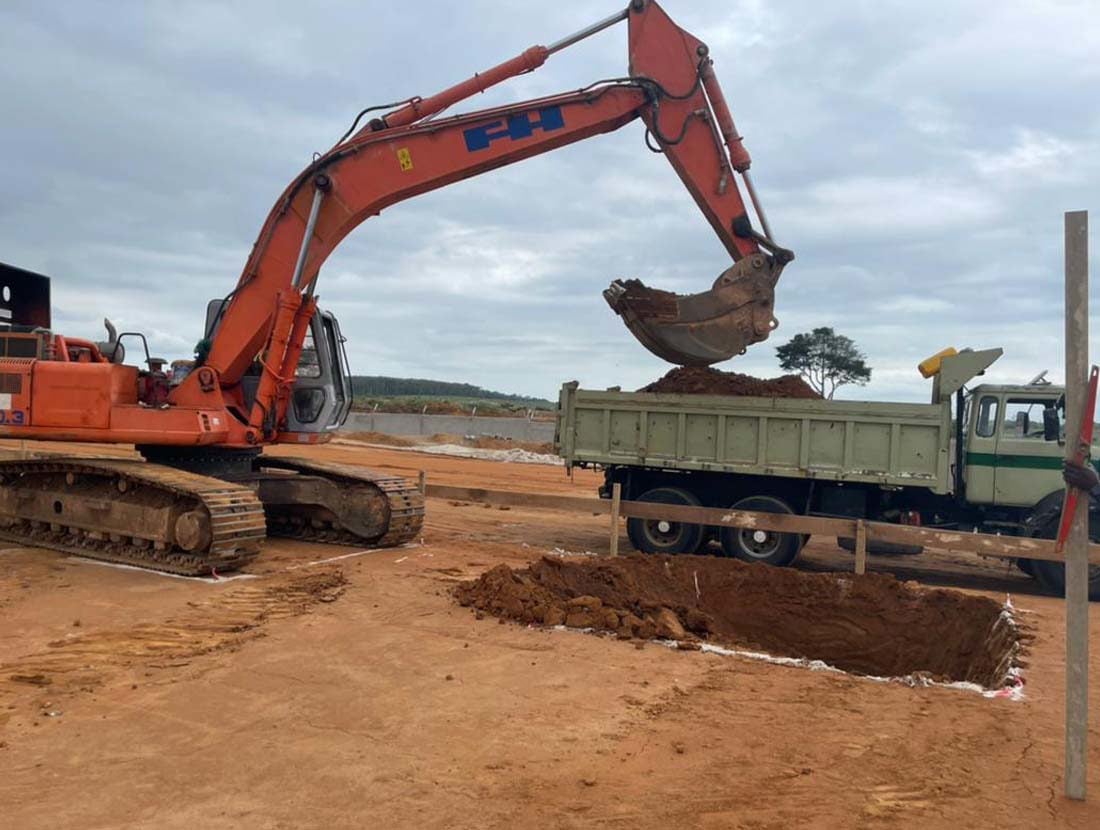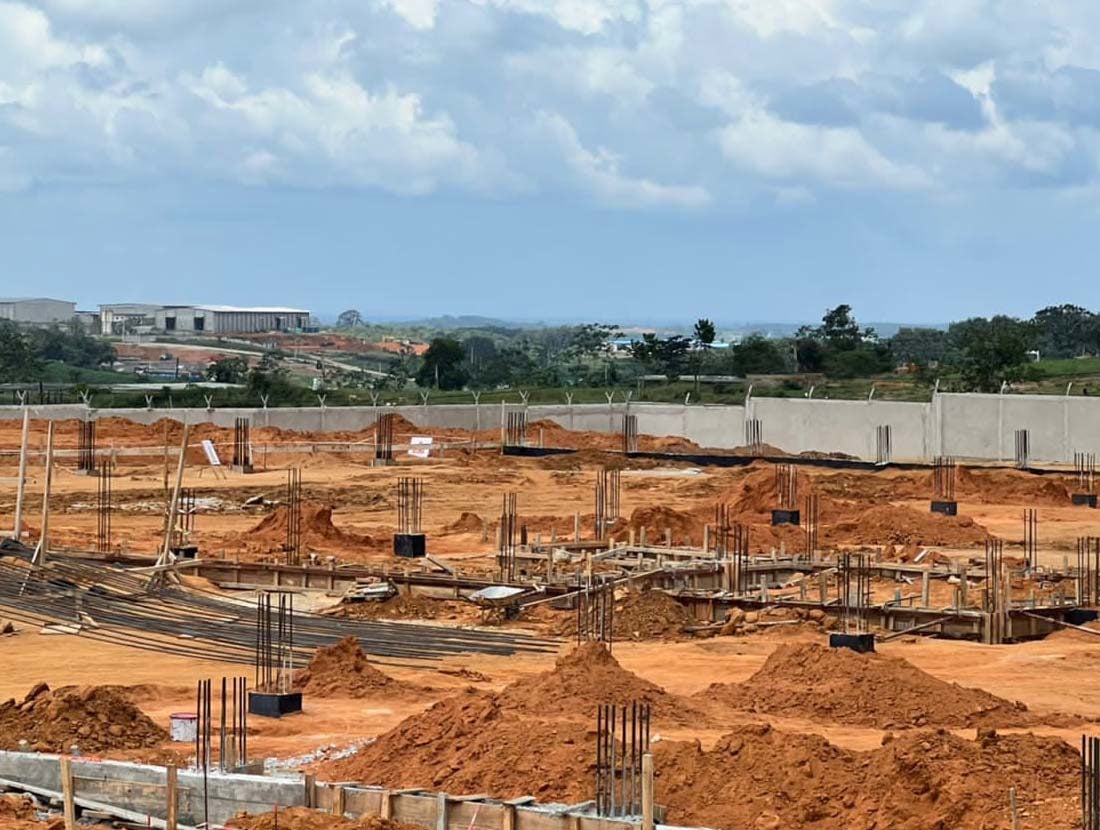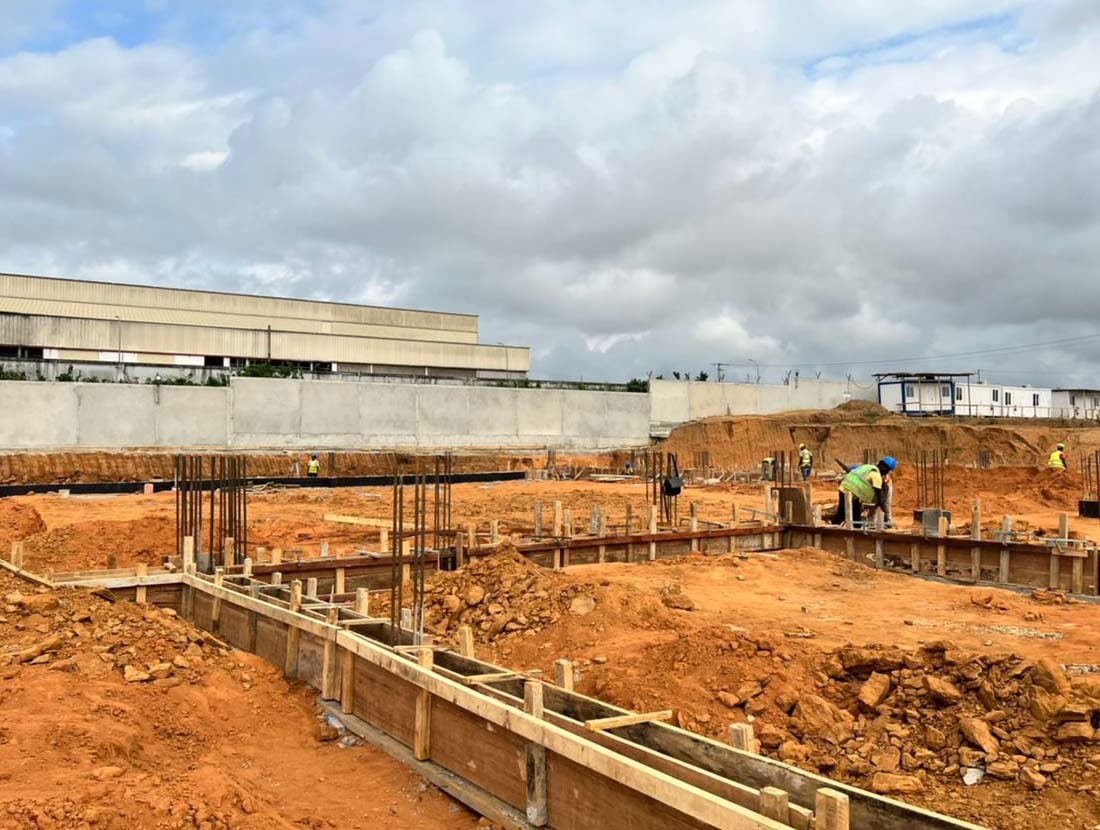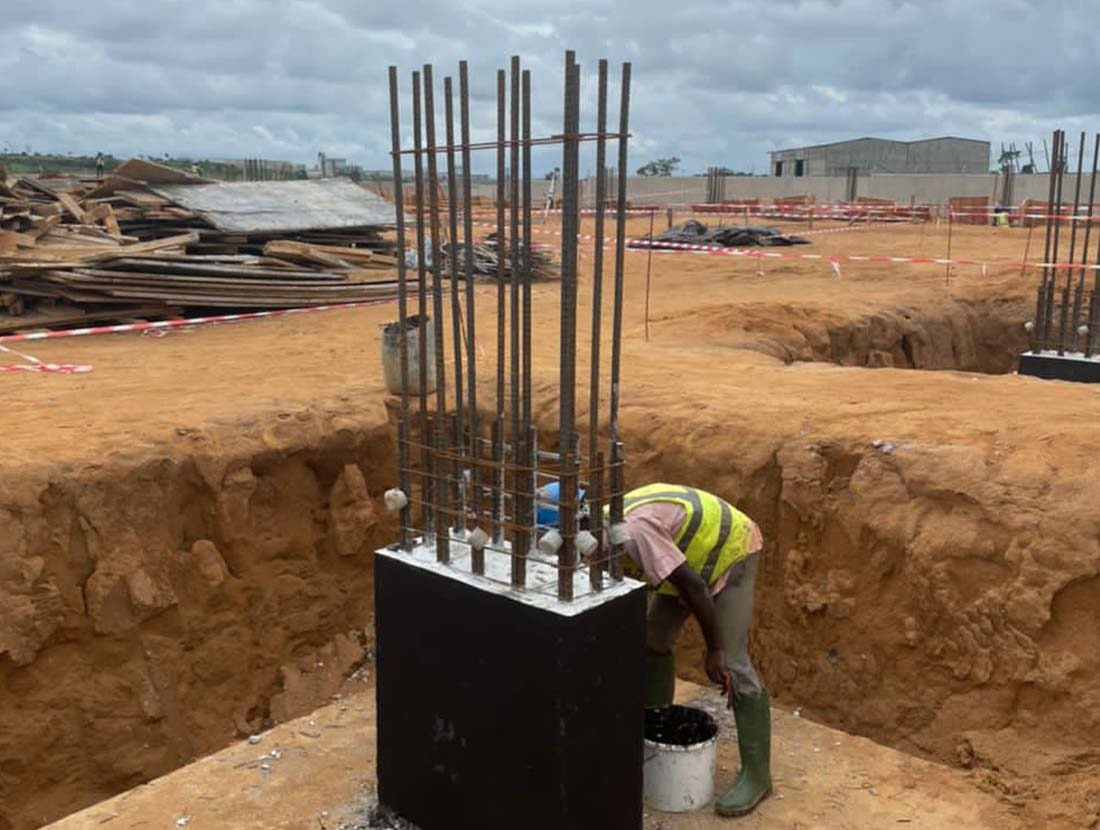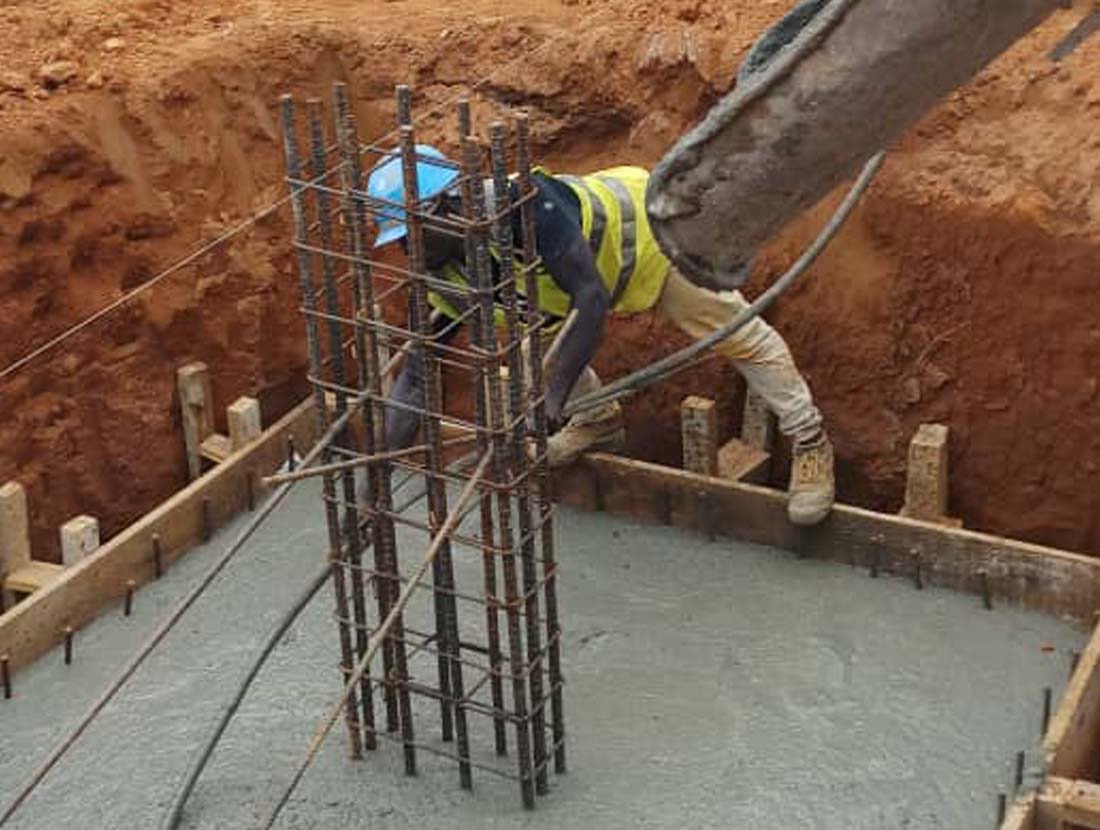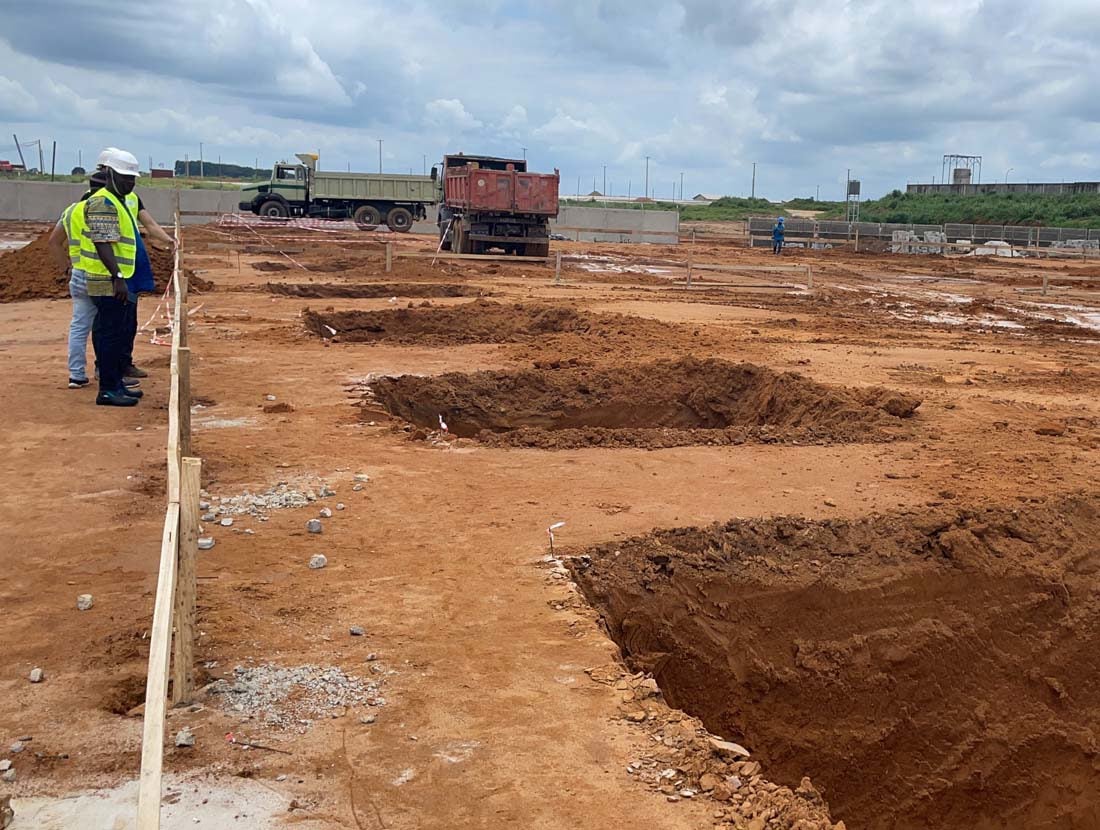 ---
September 2021: Start ground work
Work was carried out on the foundation of the warehouse and the production building on site. All leveling work is ready as well as the fencing with the exception of placing the barbed wire.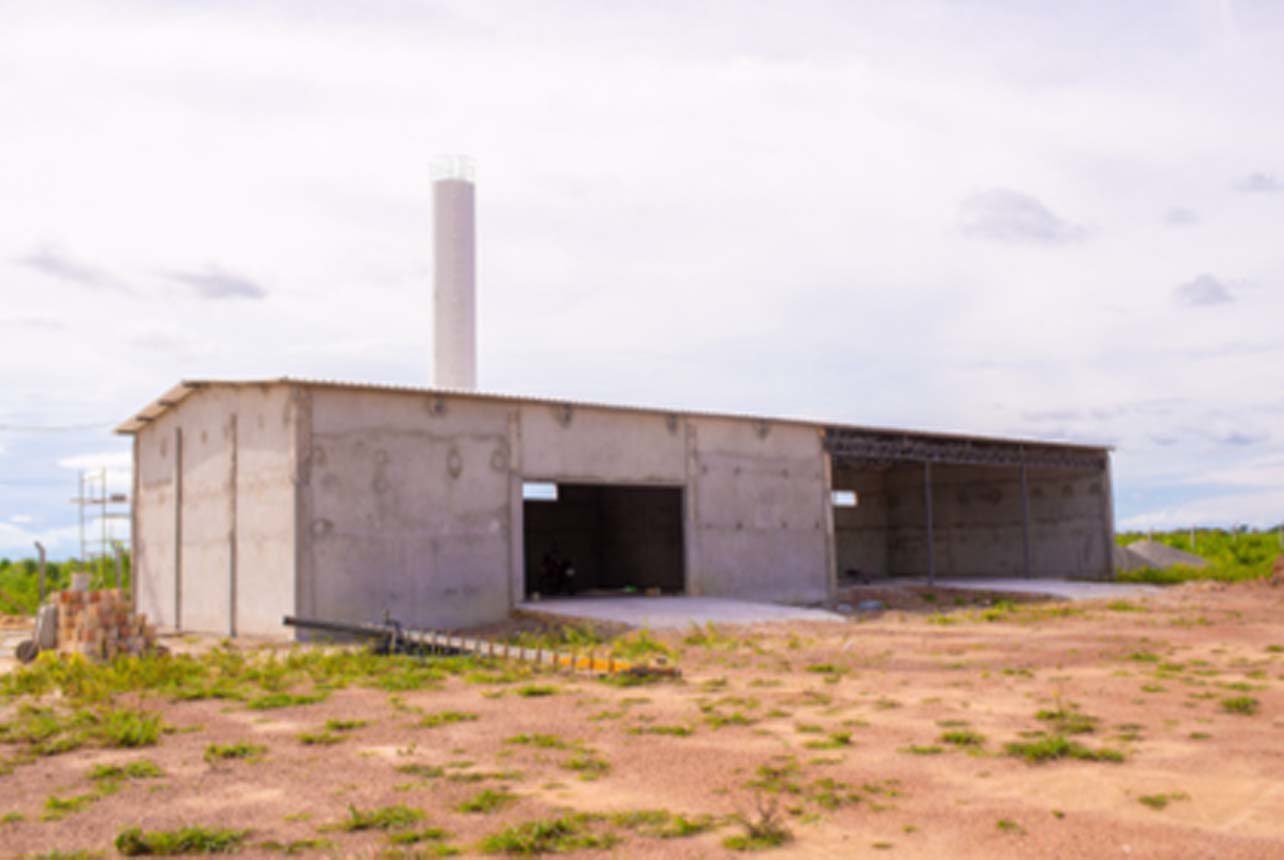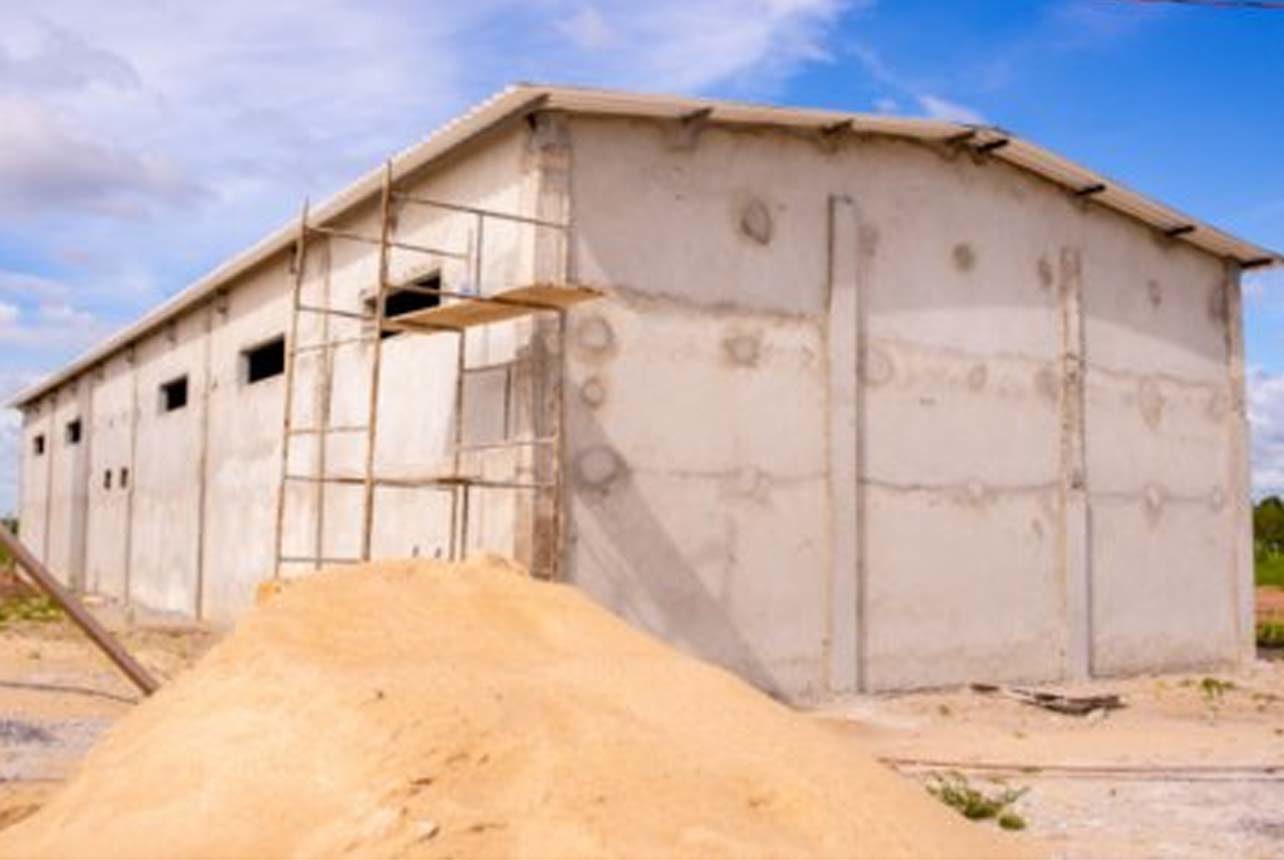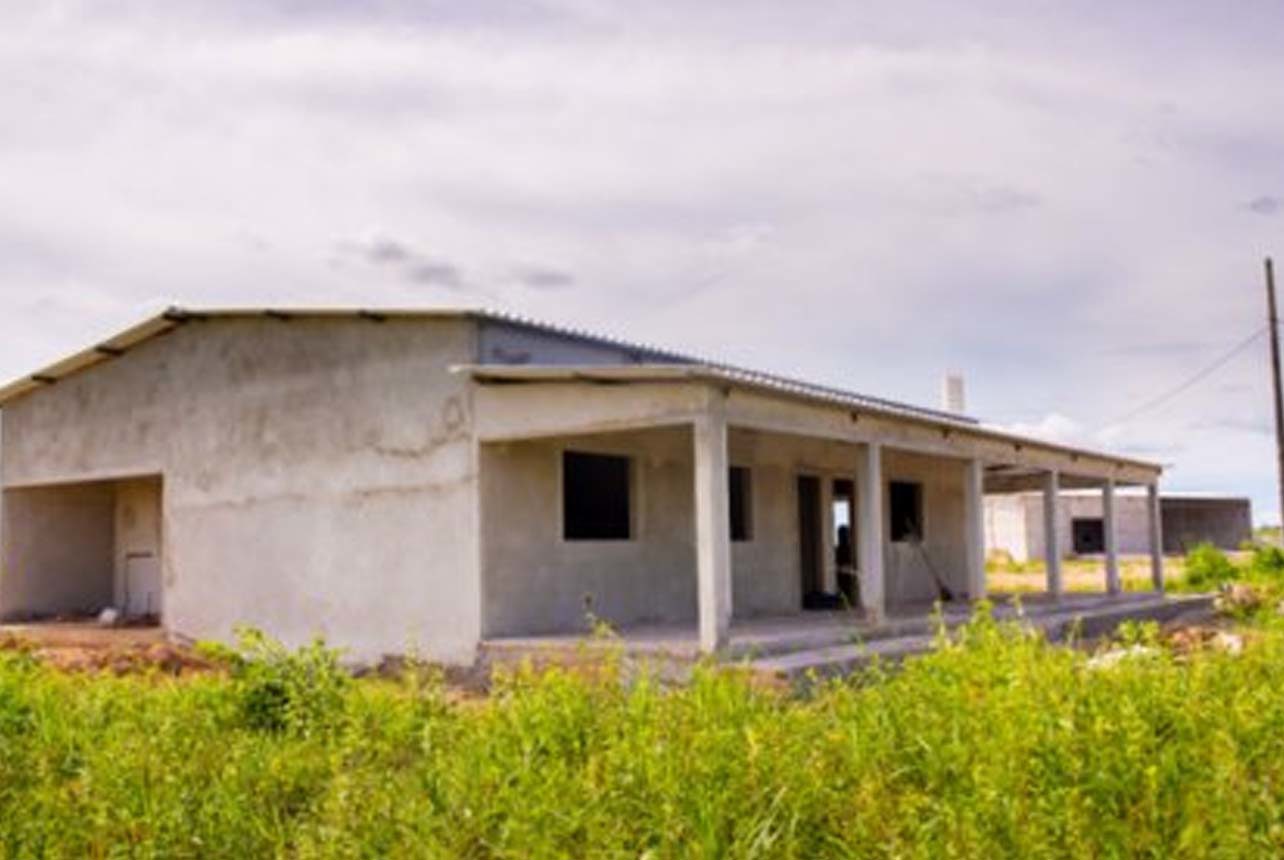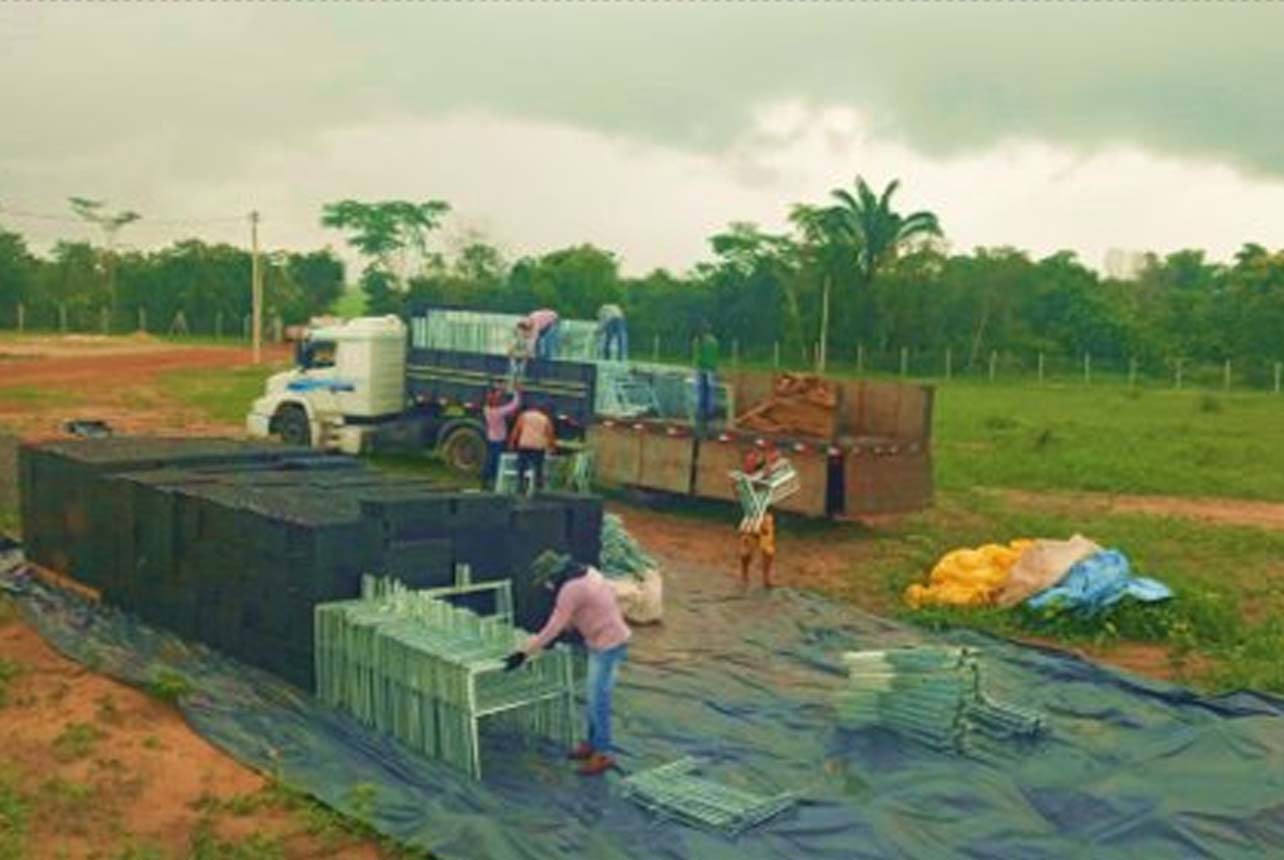 ---
Start of the construction
On the 10th of September 2021 we had the honour and pleasure to lay the first stone of the greenfield feed mill in Ivory Coast. The event was attended by 350 guest of which the ambassador of the Netherlands, the Ivorian minister of animal resources and other local government official that assisted us in achieving our goals so far.
Learn more