De Heus Inaugurates the First De Heus Animal Feed Factory in Ivory Coast
On January 19th, 2023, De Heus Animal Nutrition opened a new greenfield animal feed factory situated in the new industrial zone of PK 24 in Attinguié with an initial capacity of 120.000 MT pa. The factory produces complete feeds and concentrates to ensure farmers in Ivory coast and surrounding export destinations have access to a full product portfolio- tailored to their specific conditions and goals.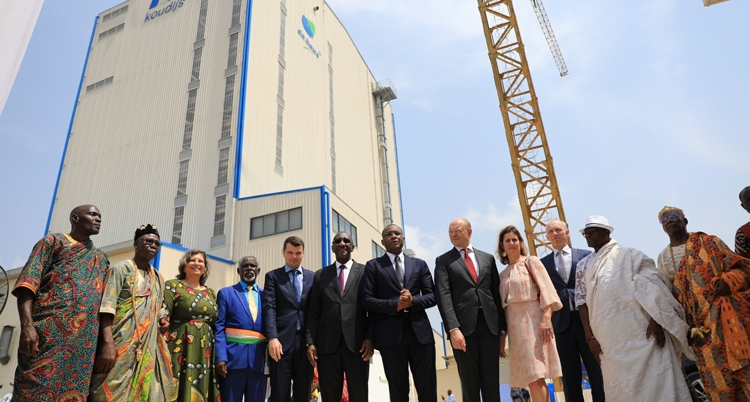 Speaking at the Inauguration Ceremony were the minister of Animal and Fisheries Resources, minister Sidi Tiémoko Toure, who mentioned that De Heus' plant reflects the vision of the Ivorian President to develop local production of animal proteins to increase food independency . The minister of Trade and Industry , minister Souleymane Diarrassouba, emphasized in his speech that De Heus factory fully supports the Ivorians Government policy aimed at accelerating the development of local agricultural food production and processing
In the speech of the Dutch ambassador Ms Yvette Daoud she highlighted the contribution the Netherlands could make towards fast growing animal husbandry sectors in general and towards the agricultural sector in Ivory Coast specifically.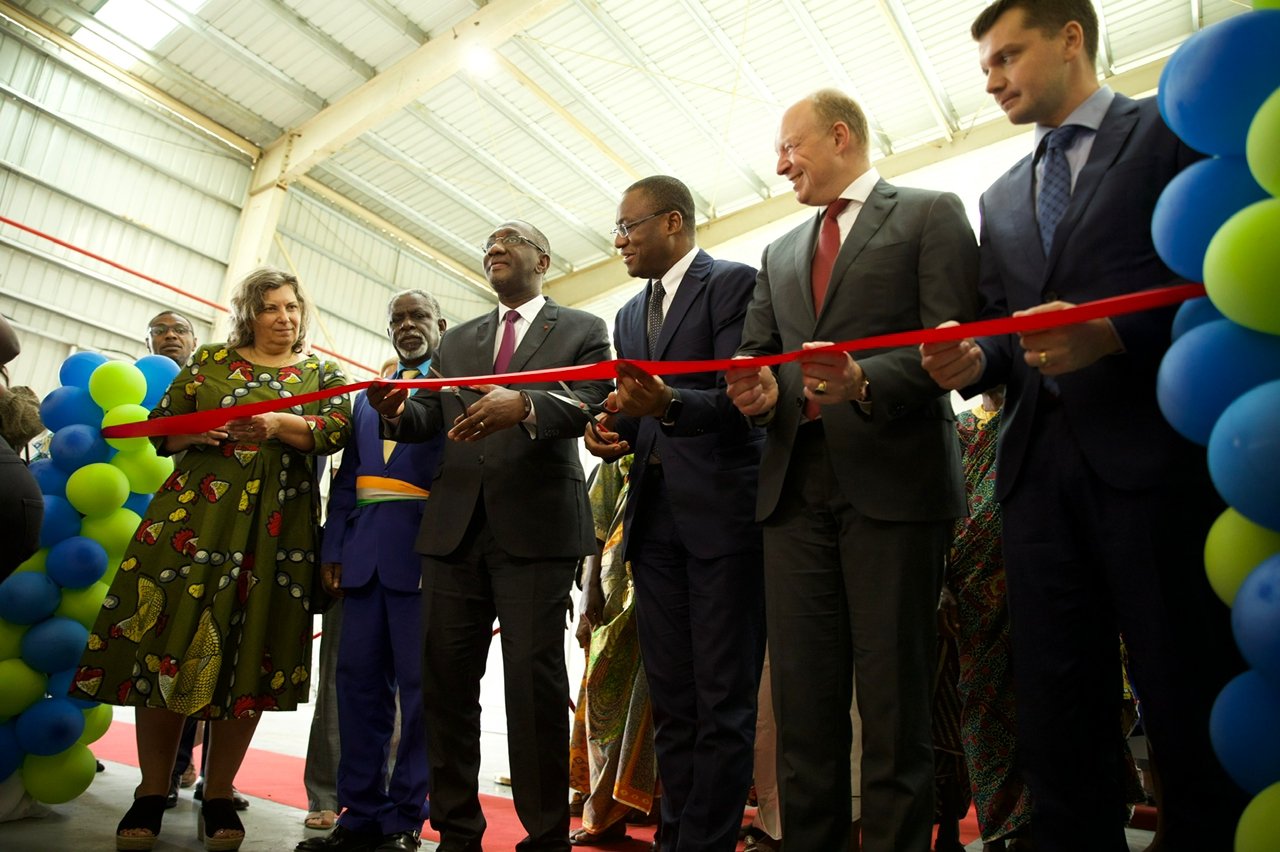 Mr Koen de Heus, CEO of De Heus Animal Nutrition expressed his gratitude towards the honored guests for their support to make this factory a reality. 'In Africa, typically, we establish an export market through our Koudijs division, who deliver high quality concentrates and pragmatic farming advice. Once we have enough insights and knowledge about the market we investigate if subsequent investment in a local, high quality modern factory can bring further growth and progress." He further explained how De Heus Animal Nutrition strives to improve the future and livelihood of farmers worldwide. Through bringing knowledge and production of customized, high quality animal feed, farmers all over the world are able to increase productivity, improve animal conditions, reduce environmental impact and bring progress for their families and their communities.
A key representative of the local community, the first deputy to the mayor of Anyama, Mr Anouma Adé Thomas shared his enthusiasm about the fact that the factory will participate in the economic and social development of the locality.
Final words of welcome were shared by Mr Mark Hop, general manager De Heus Ivory Coast, who shared his delight to officially open the factory and also mentioned that De Heus' goal in the coming years is to build a reliable and strong animal feed business, supporting the self-sufficiency of the Ivory Coast to produce animal protein and be a valuable partner in the Ivory Coast agricultural sector. Speeches were followed by a ribbon cutting ceremony and a factory tour.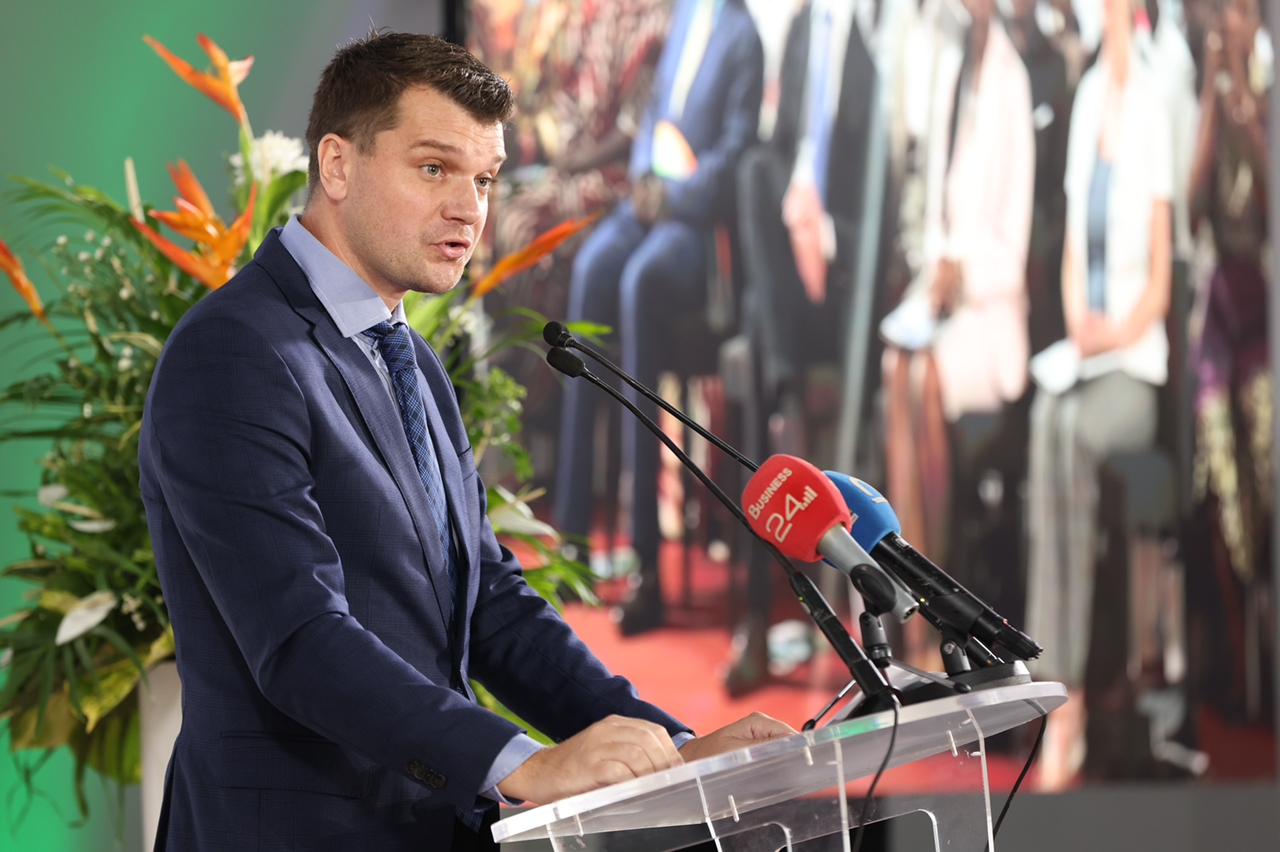 De Heus has invested in the construction of this modern animal feed production plant to demonstrate confidence in the Ivory Coast economy in general and commitment towards the aqua and livestock farmers specifically.