The foundation for a self-sustainable supply chain
Population growth and climate change: the two dilemmas of our time. A country like Ghana is very familiar with these dilemmas. The growing economy is spurring demand for local, safe and healthy food. The Ghanaian government is therefore faced with the challenge of improving local production because Ghana has depended on importing food and agricultural products from Europe for years. The West African country is taking matters into its own hands by embarking on the transition to self-sufficiency. Having a local presence and stimulating local production and knowledge in the poultry sector, De Heus can help facilitate this transition.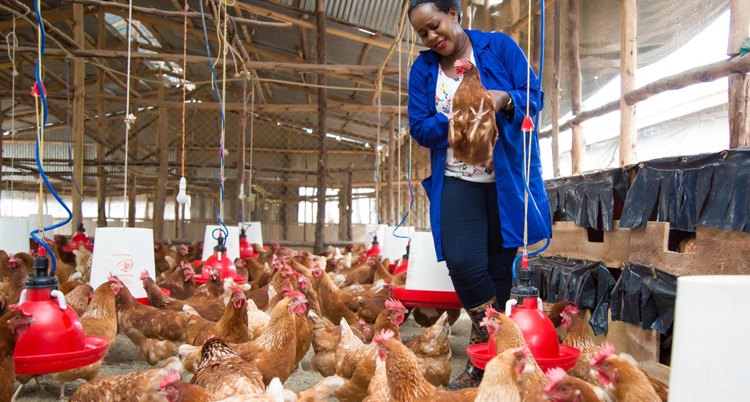 In 2004, the Ghanaian government presented its plans to boost national livestock farming, aiming not only to reduce reliance on imports of livestock and animal protein, but to increase local production of healthy and safe food, employment and thus the income of Ghanaians. This meant that Ghana had to compete with the agricultural products that had until then been imported. With the help of flagship programmes, the government has since been actively searching for partnerships with foreign agribusinesses to establish themselves in the Ghanaian agricultural sector and invest in local developments.
Koudijs
Koudijs is the export organisation of De Heus. The Koudijs products are produced in the Netherlands and mainly sold to local importers in Africa and the Middle East, who then distribute the products in their own markets to the end user. Their main customers are often farmers who mix the concentrate feed with locally available raw materials, resulting in an optimal feed solution. Besides supplying feed products, Koudijs advises on how to use it and help improve farming and business results.
Learn more about Koudijs
De Heus started exporting concentrate feed to Ghana in 2005, consistently working together with an importer in Ghana. "In 2017, I started researching marketing opportunities in Ghana to start a local production facility," says Hugo Visscher, General Manager of De Heus Ghana. When the importer suddenly died that same year, the importance of having a local presence and production became stronger. "The death of our importer made it difficult to get our products to market. So, I turned my research into a business plan. I registered the local company. De Heus bought the land and together we started hiring local people."
West Africa's first compound feed factory
Early 2019, the first shovel hit the ground in Tema, and thus began the construction of De Heus' first compound feed factory in West Africa. "This was the first real step that De Heus took in Ghana," says Visscher. Or rather, this was the construction of De Heus' first production factory in the country.
At the end of 2020, the first bags of complete feed and feed concentrates – mainly for the laying hens sector – rolled off the line in the factory in Tema. Manufacturing both products in Ghana was a conscious choice, explains Visscher. "Going north to south, the country is about 800 km long. To transport a complete feed all that distance isn't feasible. That's why we produce feed concentrate that farmers can mix themselves with resources they cultivate locally."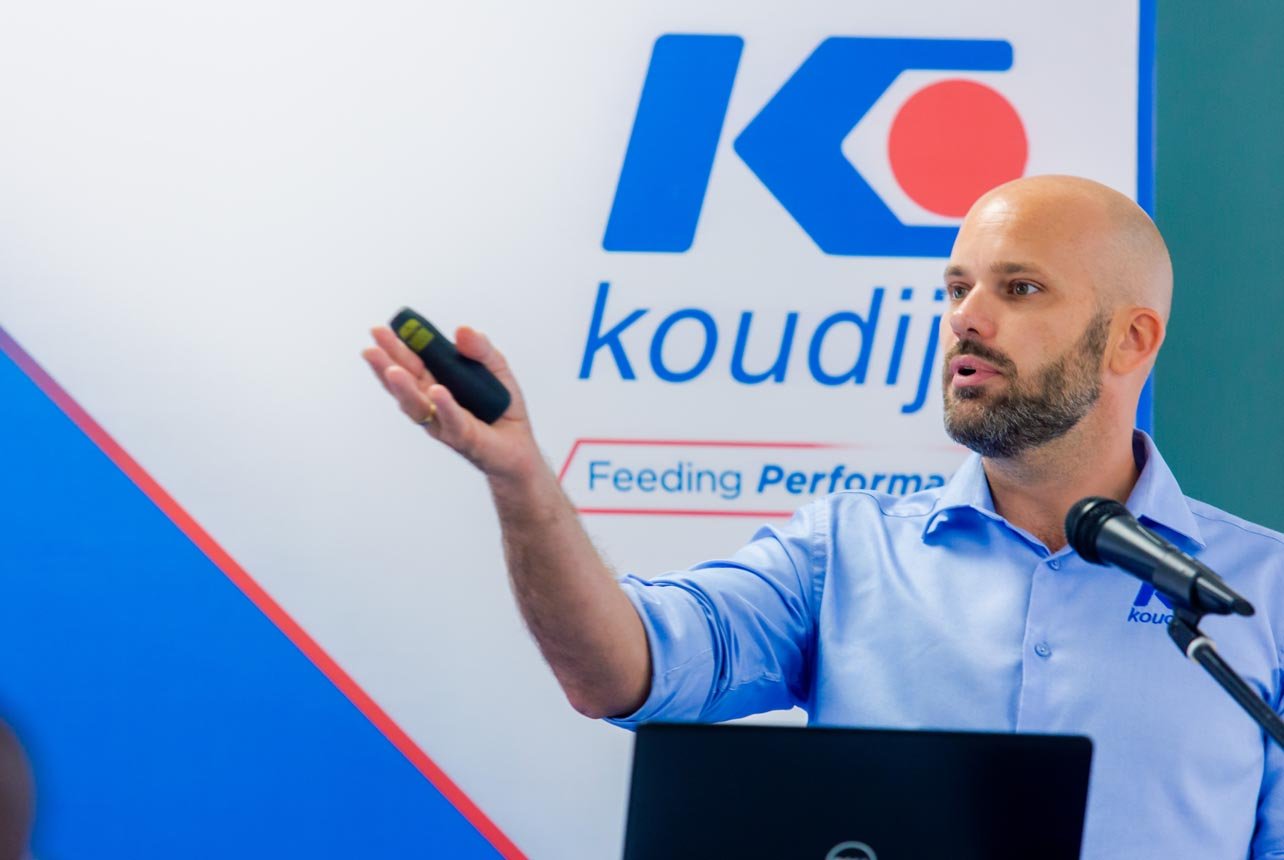 Affordability, availability, consistency and progress
Having experienced the drawbacks of relying on imports, De Heus is pushing for local feed production. Visscher: "In a partnership we want to establish local corn cultivation as soon as possible. Besides starting our own corn production, De Heus can also help local farming communities to start growing corn. We offer tailor-made starter packages and knowledge to local farmers, enabling them to start or upgrade their own corn production. The communities can also use our harvesting machines, which allows them to cultivate larger plots of land and grow their corn business over time. Farmers will also have the opportunity to sell their corn to our production facility in Ghana. This can provide an additional source of income to both commercial and community farmers. We aim to produce or purchase at least 50% of our raw materials from the local market within three years."
Ghana
The Republic of Ghana is located on the west coast of Africa, surrounded by Ivory Coast, Burkina Faso, Togo and the Gulf of Guinea. It is one of the fastest growing economies in Africa and one of the largest producers of agricultural crops on the continent. Agriculture makes up an important chunk of the GDP (about 18%) and the job market (45%). Thanks to the growth of the agricultural sector, the national poverty rate has decreased dramatically. At the same time, the country relies on imports from Europe and the United States for nearly half of its consumption of animal protein (mainly fish and chicken). With the expectation that the current population (about 31 million people) will grow to some 50 million by 2050, a reliable and local food system is absolutely essential.
The high-quality feed of De Heus contributes to the health of chickens, which means that farmers need fewer antibiotics. This can help farmers save money, as antibiotics represent a considerable cost item. The first step is to address the importance of biosecurity and ways in which farmers can improve it. Six farm advisors are on the road daily, giving on-farm advice and giving regional workshops in which they provide personal advice on improving biosecurity at the farm and on the importance of good hygiene. Visscher: "With seemingly basic advice, we've been able to increase laying percentages on some farms from 80 percent to more than 85 percent in a tropical climate with open bird houses."
Another important issue in Ghana is the dependence on the import of day-old chicks from the Netherlands. "Within a year, we want to establish local production of day-old chicks within our poultry supply chain," Visscher says with determination. "We expect that when we enter the market with these chicks, more people will gain confidence and also invest in the market to further professionalise and support the local production of protein."
Step-by-step
Kakraakakraa means 'step-by-step' in Twi, the most common native language in Ghana. For Visscher, it means that everything starts with a small step. "This applies to our supply chain as well as to our own operations. Because we now have a local presence, we can really start to build those basics and shape our supply chain, together with our clients and the local community," Visscher says enthusiastically. "We won't try to impose our way of thinking here, rather we want to complement our clients' wisdom and expertise about the local context with our own approach."
FEED. Magazine
In this magazine, we share a selection of stories about progress and sustainability from De Heus business units all over the world. We hope that these stories will inspire you
Our Responsible Feeding approach in practise