Coppens acquisition enables De Heus to meet growing customer demand
Royal De Heus has reached agreement with the Coppens family about the acquisition of Coppens Diervoeding. Strategically located in Helmond, the Netherlands, Coppens has a modern animal feed plant with a 400,000-tonne capacity. The company has achieved a strong regional position within the pig and broiler sector. The acquisition perfectly alignes with De Heus's goal of making its production more flexible and expanding its capacity in the Netherlands, as a means of facilitating further growth. The intended transaction still requires approval from the Netherlands Authority for Consumers & Markets (ACM).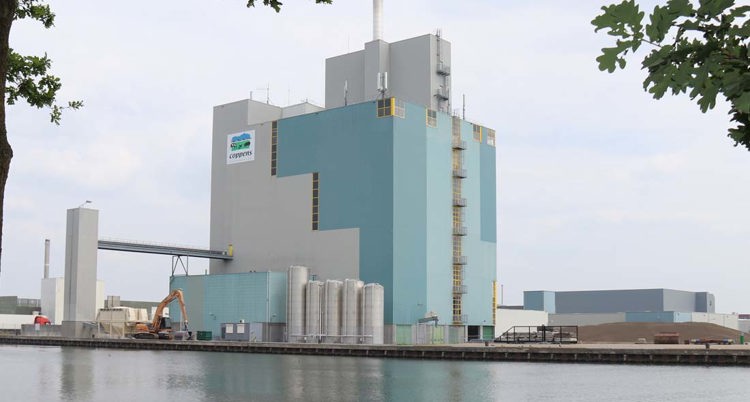 With its company, founded in 1925, the Coppens family can look back on a successful history of almost 100 years. During this time the company always responded flexibly and effectively to changing market conditions or managed to stay ahead of the curve. Due to its modern plant and strong nutritional knowledge, Coppens always distinguished itself in positive ways with its high-quality leading animal feeds. In recent years, Coppens furthermore experienced a growth in sales volumes. Thanks to the participation of Swinco in 2018, an internationally operating company specialising in the sale of nutritional concepts and products within the poultry and pig farming sectors, Coppens managed to further strengthen its product portfolio.
'De Heus and Coppens share a long history in serving the livestock farming sector with high-quality feeds. Both companies are deeply rooted in the Dutch livestock farming sector. There has been mutual respect between the two companies for many years. We have many family and company values in common. We are therefore confident that in looking to the future, Coppens's position and that of its employees will be properly safeguarded under De Heus's wings,' says Hendrik de Vor, Managing Director of Coppens.
The acquisition of Coppens will increase De Heus's production capacity. Including the newly acquired plant in Helmond, De Heus now has 10 animal feed plants in the Netherlands. Co de Heus, CEO of Royal De Heus: 'We are looking towards the future with confidence. We also managed to achieve positive growth in a challenging market in recent years. We are grateful for the confidence and appreciation we receive from a growing number of customers. Market conditions, consumer needs and the demands of supermarket organisations are constantly changing. We intend to continue to support our customers to the best of our ability to help them meet the needs of supermarket organisations and consumers for chain concepts. To be able to do this, it is important for us to have sufficient production capacity and flexibility. The Coppens acquisition further increases our capability in this respect. Coppens is an extremely professional organization with dedicated employees. We look forward to a common future'.
'I am happy that Coppens now forms part of the De Heus family business. The company has an excellent reputation. In the coming months, we will jointly start working on integrating the two companies as effectively as possible. In Helmond we will continue to focus on the production of pig and broiler feeds. I am happy that over the short term we are already able to produce extra volume for De Heus. I am looking forward to personally lead the integration process from my Coppens home base,' says Hendrik de Vor about the acquisition.