Reducing the global usage of antibiotics to stop antimicrobial resistance
This week the World Health Organization (WHO) is calling attention to the rise of antimicrobial resistance around the world and the necessity to reduce the usage of antibiotics for healthcare and in livestock and aquaculture production. At De Heus Animal Nutrition we recognise the importance of this issue.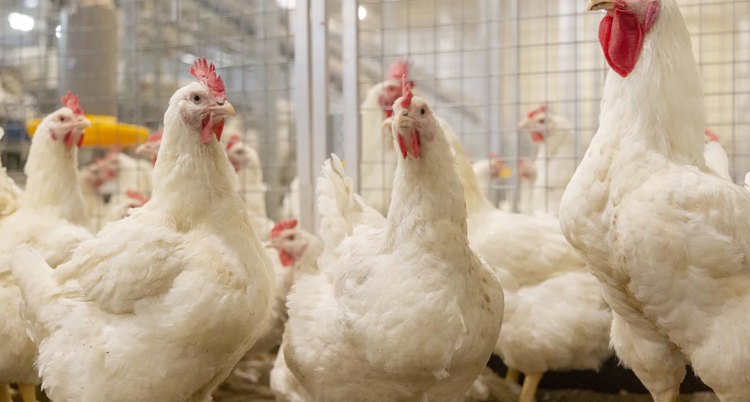 What is antimicrobial resistance?
Antimicrobial resistance, as it is known, occurs when bacteria, or other microbes, mutate over time and no longer respond to drugs, chemicals or other agents designed to cure or prevent infection and disease. When this happens it becomes harder to treat common infections and increases the chance that people will suffer from when diseases that curable today are no longer curable tomorrow.
What causes the increase of antimicrobial resistance?
Antimicrobial resistance has grown significantly over the past decades. According to the WHO the misuse and overuse of antimicrobials in humans, animals and plants are the main drivers responsible for the growth of antimicrobial resistance.
Additionally, they explain that poor diagnostic and prescribing practices, patients not following their treatment, lack of clean water and sanitation in health care facilities, farms and community settings and inadequate infection prevention and control also increase antimicrobial resistance.
All this means that current antibiotics are becoming increasingly ineffective while new antibiotics are only developed slowly. Furthermore, if we don't change the current practices that cause the rise of antimicrobial resistance in the first-place new antibiotics will become ineffective as well.
What can De Heus do to reduce the usage of antibiotics?
At De Heus we feel the responsibility to help prevent further spreading of antibiotic resistance in both animals and humans. Therefore, we support farmers with the improvement of animal health without unnecessary usage of antibiotics. We believe that healthy animals produce better, which is important to safeguard a farmer's income and increase their willingness to produce animal proteins in a more sustainable manner.
In March 2021 we decided to make the reduction of antibiotics one of our Global Green Goals. These goals reflect our ambition towards more sustainable production of feed and food for 2030 by tackling the sustainability issues associated with the feed industry and the production of animal proteins.
The reduction of antibiotics
De Heus Animal Nutrition is the leading and guiding partner within the value chain for improving animal health on the farm and using antibiotics responsibly. Additionally, in 2030, the Heus Animal Nutrition will not use antibiotics as growth promotors or as a preventive measure and we will not use any human critical antibiotics (WHO) curatively.
Discover our Global Green Goals
We know that responsible usage of antibiotics is a complicated challenge to tackle, because there are large differences between the countries and markets, we operate in. But it is possible. For example: Antibiotic growth promotors were banned in the European Union in 2006, leading to an increase in sales of antibiotics for therapeutic usage. However, in 2009, when the Dutch government intervened by defining daily dosages and transparency in prescriptions a drop in antibiotic sales to Dutch livestock farms followed leading to a decrease of 56 percent by 2021 without a reduction in production or profits.
We must each play our part to minimise the risk of bacteria developing resistance against antimicrobials. To help our customers and reach our own Global Green Goal we are developing a Programme, called Natural Power. This programme provides farmers with targeted solutions to improve the health of their animals and optimise their performance. This will help them reduce their farm's dependency on antibiotics.