De Heus Brazil Inaugurates Largest Plant in Itaberaí, Promoting Regional Growth
De Heus Brazil officially inaugurated its largest plant in Itaberaí, Goiás, on May 4th, 2023. The inauguration event was attended by CEO Koen de Heus, Rinus Donkers (president at De Heus Brazil and Latin America Director), Daniel Vilela (the Acting Governor of Goiás), journalists, opinion leaders, entrepreneurs, politicians, and other entities. The newly opened plant specializes in producing high-quality feed and supplements for ruminants, with advanced technology, production management systems, and an automated process ensuring production safety and adherence to high-quality product standards.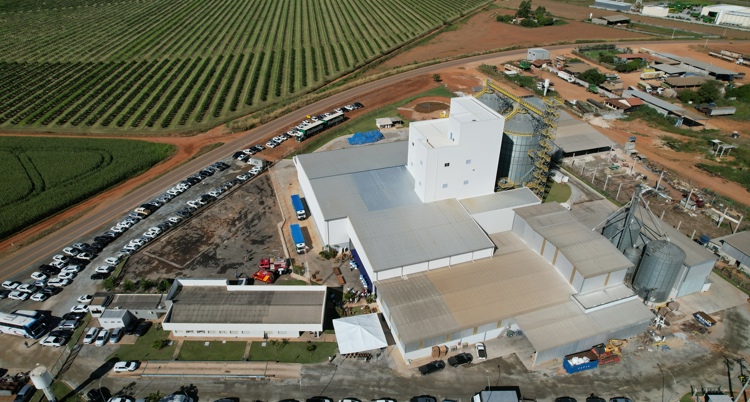 De Heus entered the state of Goiás in 2019 through the acquisition of the former Cerrado Nutrição Animal. Investments were made to establish a new feed plant within the same industrial complex, while the old factory area was transformed into a warehouse for storing pig and poultry feed manufactured by other De Heus plants in Brazil. The newly opened plant will significantly increase the company's production capacity in the state from 40,000 to 180,000 tonnes per year.
The addition of the new plant in Itaberaí is a significant milestone for De Heus Brazil. Currently, De Heus has six plants in Brazil, alongside an administrative unit and a distribution center. The Ruminant Business Manager further mentioned, "In the future, with three production shifts and depending on the product type, this plant will reach an annual production of 180,000 tons." He added, "Our challenge now is to quadruple sales volumes from this plant in the coming years."
The selection of Itaberaí as the location for the new feed factory is strategic due to its favorable geographic position and advantageous market conditions. The municipality's proximity to both customers and raw material sources makes it an ideal choice. It also distinguishes itself by providing technical support to customers during product sales. Ademir Maciel, Ruminants Business Manager of De Heus, highlighted, "Our aim is to provide the best guidance to customers, enabling them to achieve optimal productivity with the best cost-benefit ratio."
CEO Koen de Heus expressed his gratitude to all attendees for their support in realizing the inauguration of the new plant, emphasizing its modernity and high quality. In his statement, he expressed the company's aspirations to foster further expansion and advancement within the region, supporting customers in enhancing their business productivity, improving animal welfare, minimizing environmental impact, and powering progress.