Our people
Gábor Tiszaváry – Sales specialist for pigs
Gábor Tiszaváry is a sales specialist for De Heus in Hungary. His function is diverse and challenging. Visting partners, collecting orders and checking the performances of the animals are examples of weekly routines. Gábor his role is to advise the farmer about management and feed. He helps customers with things like: subsidies and farm equipment. "We are part of their lives, not just a supplier."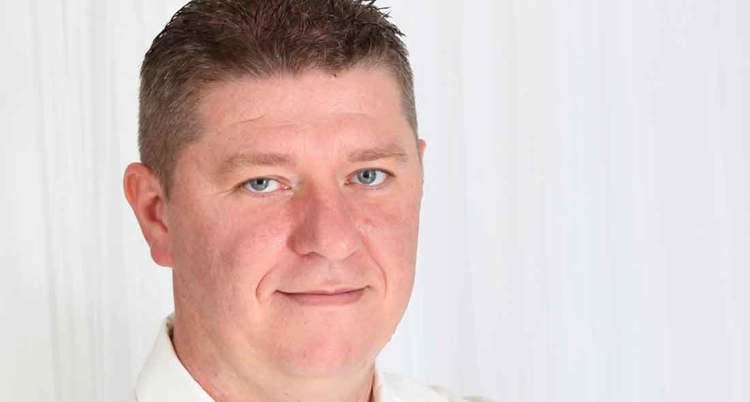 Gábor Tiszaváry was born in 1979 and grew up in a farming family. During his younger years, he helped with the sows, poultry and the garden. Which was normal at the time. People in the villages like the village where Gábor grew up, were almost self-sufficient. Also selling some animals, milk, vegetables, etc. Besides parenting, this was what his family did. Having this background, it was obvious to Gábor that he would like to work in agriculture. Particularly in animal husbandry. Therefore he decided to become a vet and started preparing for veterinary school. Eventually, however, he chose to go to the Agricultural University in Kaposvár, which was famous for specialising in animal husbandry and animal nutrition.
Gábor: "After university, I immediately started work in the feed industry. Mainly in the premix and additive business with big international companies, mostly at mid management level. My longest career chapter before De Heus was managing the premix business unit of another agricultural company in Hungary and in neighbouring countries like Slovakia and Romania. At the time, I'd already heard about De Heus as a respected and strong competitor. After working in production, I managed the company group of a big Dutch investor with 13 farms and 70,000 pigs on daily basis. It was through this position that I encountered De Heus in 2014."
Join our team!
We offer as many career opportunities as different destinations to work in. For a possible match in your workfield check our vacancies.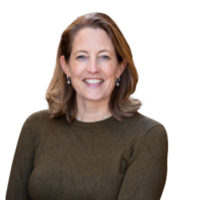 Opportunities
De Heus started its launch on the Hungarian market with products in young animal nutrition and premixes. Focusing on swine nutrition. Later, via the Czech production unit, the company also started to approach broiler farms with complete feed. "After the initial successes, I was given the opportunity by the Czech management to develop the best possible trading channels and product portfolio. That would be accepted on the Hungarian market. The market was open to a new player in the feed business, and we were able to achieve our first business successes. With the creation of an effective local sales team, we can deliver complete feed. From our Czech and Slovakian factories to the main areas of Hungary. Supported by our Czech colleagues, we now sell significant amounts of complete feed for swine and poultry. We also have a distribution network for backyard feeds - feeds for small hobby farmers – and our dealers can also cover our whole country," says Gábor.
"I enjoy visiting farms, checking how our feeds are performing and actively engaging with the owners and farmer workers."
Focus on farm management
At De Heus Hungary, Gábor is responsible for the daily coordination of the work of a small, effective team of 5 people. Four people in sales and one person who is responsible for customer service and logistics. Gábor: "All the salespeople, including myself, have our own regions and focus on a species. My specialism is pigs. I prefer to supply farms with complete feed, because this gives me more time to focus on the farm management and support farmers in other ways as well. Besides problems related to animals and feed, farmers often ask for help with other things like: subsidies, farm equipment, technology, new channels for animal trading, etc. That creates a friendly atmosphere between salespeople and producers. We are part of their lives, not just a supplier."

Weekly schedule
"I prefer to operate a weekly schedule. I visit my active partners every second week, mostly on Mondays, Tuesdays and Fridays. And I keep Wednesdays and Thursdays free for collecting orders for the next week or making offers to potential new customers. I enjoy visiting farms, checking how our feeds are performing and actively engaging with the owners and farmer workers."
Friendly and familiar
"De Heus has a very friendly working atmosphere, decision routes are short and we enjoy the benefits of a quick and flexible organisational structure. This company challenges its employees, but also provides freedom in the work. I like the ambition of the management to give people a nice atmosphere and a good work-life balance. My plan at De Heus is to continue establishing our brand on the local market and achieve attractive sales volumes to support the success of the company in our region," concludes Gábor.
World-class Workplace
It is not without reason that De Heus was awarded the World-class Workplace label for 2022. At De Heus you work in an environment where the employee is central.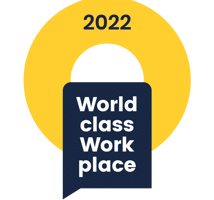 Get to know your colleagues