Our people
Tassia Mye Banin Thomazini - Quality Control Supervisor
Tassia began her career at De Heus as a Quality Control Analyst, joining the Quality team at the time when the laboratory was set up in the country, located in one of the units of Rio Claro, in the interior of São Paulo. Today, Tassia oversees all the procedures and laboratory staff, who not only perform much of the monitoring analyses of raw materials and finished products from all De Heus Brazil manufacturing units, but also analyse samples for various De Heus customers. "Every day I learn from new challenges, both in the technical and people management field," says Tassia.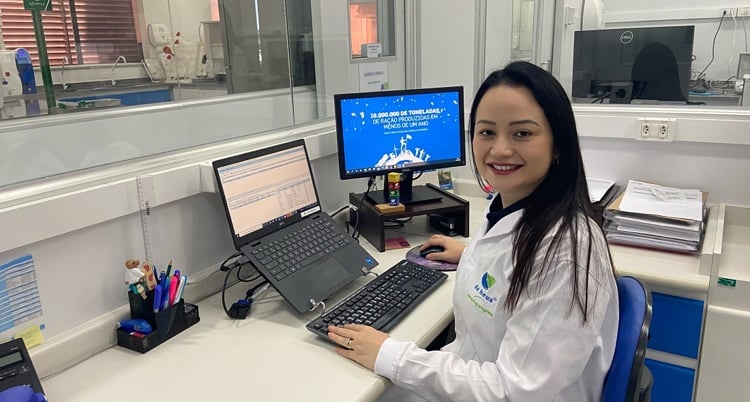 Having graduated with a bachelor's degree in chemistry from USP in 2008, Tassia started her professional career working in R&D in an industrial paint company, not perhaps a passion but which taught her a great deal. Later, Tassia had her first experience of an animal nutrition company for three years before joining De Heus, where she discovered what she really enjoyed: performing bromatological analysis and working in Quality Control in the food industry.
Continuous learning
During her first five years at De Heus – the same first five years of the laboratory in Brazil – Tassia performed various activities, from registering and grinding samples to various analyses such as NIRS, Crude Protein (PB), minerals and vitamins. At the same time, she was responsible for the critical evaluation of analytical results, openings and treatments of non-conformities and purchasing materials for the laboratory. All this prepared her for her current position as Supervisor, involving the management of the laboratory and team leadership. "I followed the arrival of each piece of equipment and the development of all the analyses performed in the laboratory after its inauguration. It was very satisfying to see everything starting to work from scratch and be part of it all. De Heus has grown a great deal since the early days in Brazil and I was able to grow with it," says Thomazini.
"I am very grateful for all the knowledge that's been shared with me since my arrival at De Heus and being offered the opportunity to apply for and be given the responsible position of supervising our laboratory. We are currently a team of ten people, including interns and analysts responsible for monitoring the quality of all raw materials that enter our factories, and the products that are produced by De Heus Brazil," says Thomazini.
Join our team!
We offer as many career opportunities as different destinations to work in. For a possible match in your workfield check our vacancies.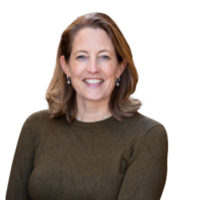 Best time in career
Tassia considers this is the best moment of her career since taking over as Quality Control Supervisor. She enjoys putting into practice all the experience she has obtained over many years in the laboratory, as well as learning from new challenges related to supervising a laboratory of a constantly evolving multinational with such a high global quality standard. "It's been an exciting and very enriching challenge for my career. I love working in this field and in a state-of-the-art laboratory like ours. It's very satisfying for a chemistry graduate and makes me very proud! I have also been able to work with a united and extremely competent team, which makes every day easy and relaxed," says Thomazini.
Helping and growing are part of the De Heus identity
"The friendly yet challenging environment certainly makes working at De Heus very enjoyable. Besides being a company that values the quality and safety of everything it offers to the market, for me the strength of De Heus is the recognition and development opportunities it offers its employees. Certainly, anyone joining De Heus who is committed and wants to grow will not lack opportunities," Thomazini concludes.
Get to know your colleagues