Our people
Tarik Keij - Service Desk Engineer
Tarik Keij (26) is a De Heus employee who customers won't often come across. Nevertheless, he and his department are indispensable for the functioning of the organisation. Tarik is Service Desk Engineer, working for the IT department in the Netherlands.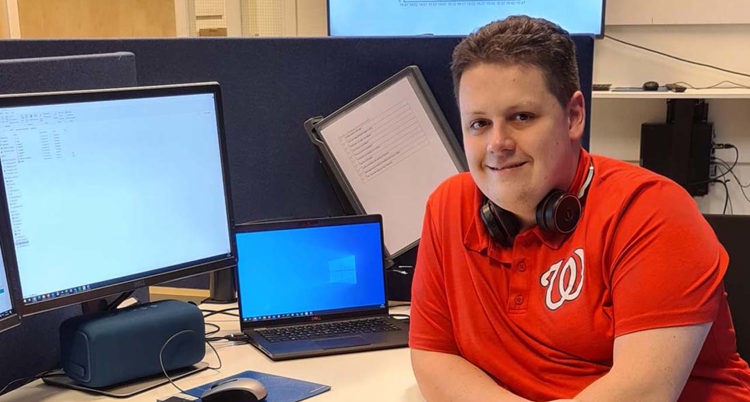 Everything involving computers
IT stands for Information Technology. The IT department manages everything related to computers and communication. In recent years, the volume of the department's work has risen enormously. A few years ago, there were five people working in IT. Now there are nearly 40 people working full time in the Netherlands alone. They manage things like mobile phones and networks, as well as the computers and software programs which ensure that the plants continue to operate.
The atmosphere of a family firm
Tarik completed a senior secondary vocational education (MBO) course in ICT Management. He was first seconded to De Heus for a year but was given a contract a year ago. On the Service Desk, he and his colleagues are the first point of contact if there are any problems. 'When I arrived at De Heus, I immediately felt at home. There's a nice no-nonsense culture and you can feel it's a family firm in everything. Other big companies are often bogged down in processes. Here, there's a great deal of focus on creativity and your own input. If you have good ideas to resolve issues, you are given the opportunity to try them.'
Join our team!
We offer as many career opportunities as different destinations to work in. For a possible match in your workfield check our vacancies.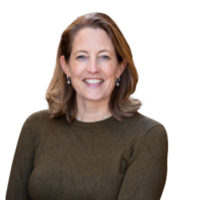 'Covid was a kind of stress test for us'
Employees at De Heus have always been very flexible in terms of where they work. There were people in the office, but many people were also travelling, working from home, on site or abroad. 'The IT department has always been able to facilitate that. But when Covid hit, working remotely suddenly exploded.' Obviously, people needed to make some adjustments, but there were remarkably few problems. 'We survived this stress test well and we are proud of that.'
Online security
People may not always realise it, but a company like De Heus is bombarded with phishing emails every day. Criminals use them to gain access to company secrets or personal data with which they can earn money. 'We mainly try to make our colleagues aware of the danger and teach them how to deal with them.' However, security is just one of Tarik's many tasks. But that's what makes his job so enjoyable. 'Our work is extremely varied, so no day is the same. And we have a very nice team which works hard but where there's always time for fun. And that makes working here so enjoyable.'
World-class Workplace
It is not without reason that De Heus was awarded the World-class Workplace label for 2022. At De Heus you work in an environment where the employee is central.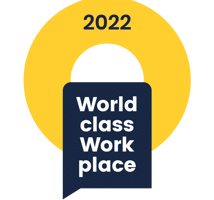 Get to know your colleagues