Our people
Sondang One Mayosita - QA Supervisor at De Heus Indonesia
Sondang One Mayosita is a Quality Assurance Supervisor at De Heus Indonesia. Her role involves overseeing the implementation of guidelines and requirements throughout the production process at all De Heus factories in Indonesia. Sondang is also instrumental in establishing the necessary requirements and guidelines for the new facility in East Java. Her daily responsibilities include coordinating with individuals in charge of various processes.
Career Growth
Sondang embarked on her journey at De Heus Indonesia as a Quality Control Specialist and has since progressed to her current position as a Quality Assurance Supervisor. Throughout her career with De Heus Indonesia, Sondang remains committed to delivering peak performance on a daily basis. Her career trajectory is a testament to her dedication and hard work. Her guiding principle is "Stick to the rules, just do it, and do the best!" This ethos is evident as she leads the quality assurance team at De Heus Indonesia.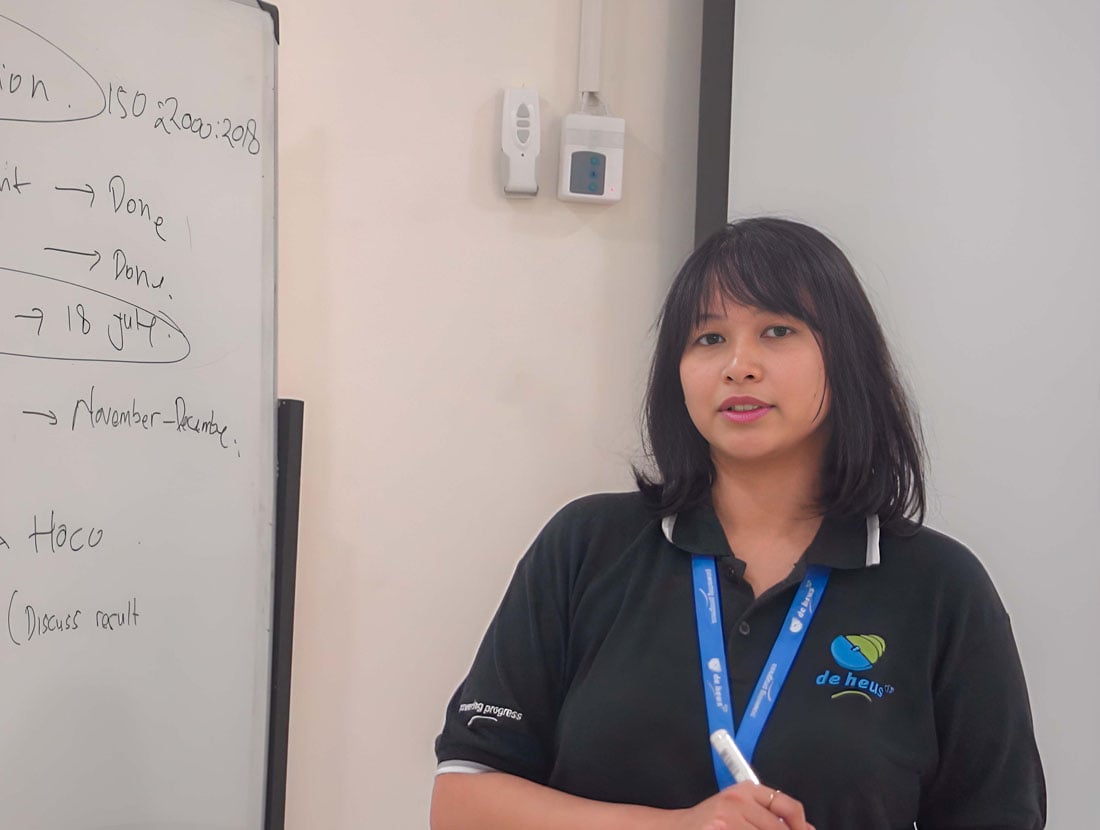 She is supported by a supportive team that always maintains good communication and cooperation. As a leader, she always asks for her team to be proactive in discussions and bring out new ideas. Having a different point of view from her team can give fresh ideas to tackle the occurring issues. This working culture also contributes to her team goals which are in line with some of our company values to always perform better and how to bring good performance in our work.
Quality is our priority
Sondang takes pride in one of her significant achievements: obtaining ISO 22000 and GMP certifications, aligning with government standards in Mojokerto and Pasuruan (East Java) in a remarkably short span of less than five months. Her commitment to adhering to government regulations and ensuring the highest production standards reflects De Heus's vision of providing safe and accessible food.
Working at De Heus is fun
Beyond the stimulating work environment and supportive colleagues, Sondang emphasizes De Heus's dedication to nurturing employee potential. Regular specialized training sessions demonstrate the company's investment in its employees. Sondang notes the success of numerous leaders within the company who have thrived by expressing their concepts, ideas, and potential in their roles, serving as an inspiring example for others.
Being a modern woman in a modern world
Sondang is one of the inspiring leaders in De Heus Indonesia. She thinks that being a woman is a gift and has its own uniqueness. She appreciates the unique qualities and strengths that women bring to the table. "As a woman in this modern era, I believe there are no limitations to what we can achieve. Despite physical differences, gender is not a barrier. Women possess high curiosity, determination, and a strong drive to progress. We must not be discouraged by our gender," affirms Sondang.
Sondang attributes her career success to the support of her family, acknowledging their role as a driving force that enables her to focus on her professional journey. "When you are chasing your career, you will need to properly balance the time spent as you try to optimize your career and be able to make time with your loved ones. Being good at time management is a tip for every woman to tackle this issue," says Sondang.
Dream big and bring your ideas to life
From her experience as a professional, she thinks everyone has their own potential. "Do not be afraid of challenges, do not be silent, and do not be passive. What makes everyone different is how they express what is inside their mind. We encourage all our young professionals to grow, to express themselves, and to be a part of our progress," concludes Sondang.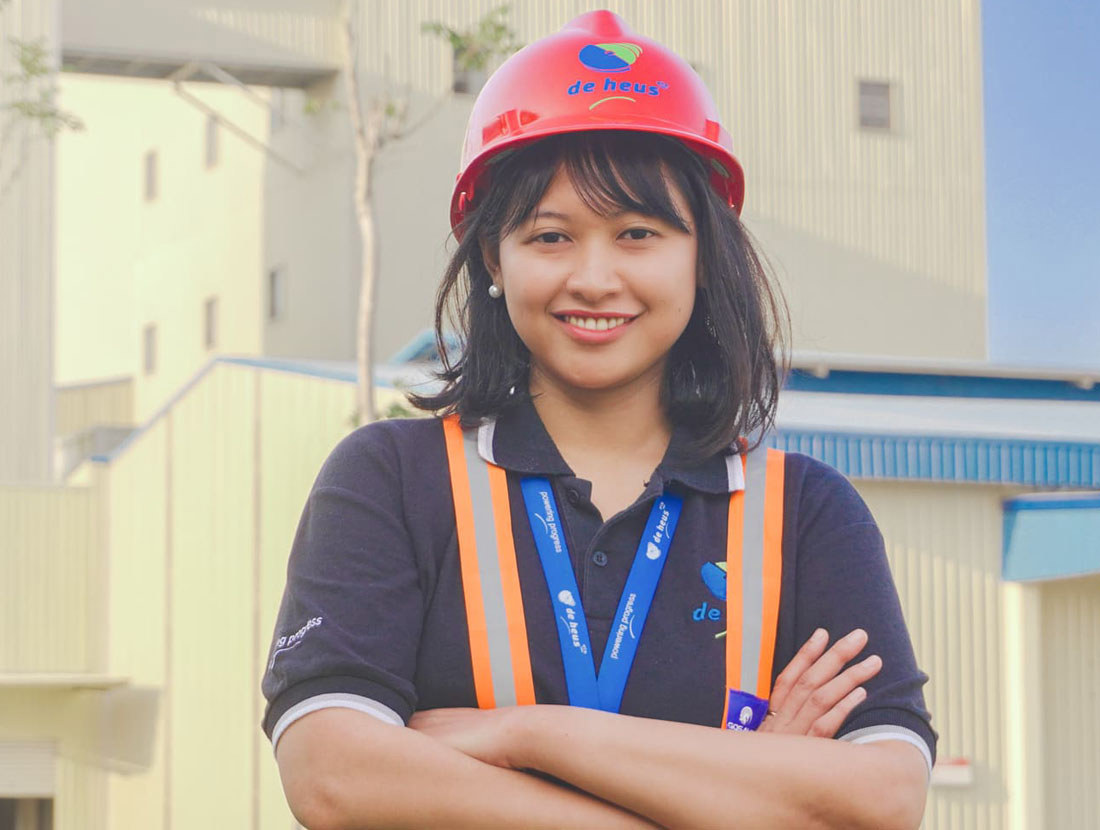 Sondang One Mayosita - QA Superviso
Get to know your colleagues