Our people
Paweł Michalski, head of the quality assurance and production technology department
Paweł describes his professional career as being one with two main parts. The first was the time 'before De Heus' when he was a laboratory technician and a recipe specialist in the feed industry. Paweł: "That was a time of intense learning, searching for my own place and opportunities for personal development, which were not so obvious in the previous company. The turning point in my career came when I was contacted by De Heus and subsequently started working as Junior Product Manager in 2018. Thanks to this work, I obtained access to the commercial market and was able to have a real impact on the shape and specificity of products, but also on changes in the whole company. In April 2021, I was appointed head of the quality assurance and production technology department."
Direct impact
"I've always wanted to work in the chemical or food industry, close to processes and testing new solutions. I wanted to create something new and have a real influence on the products being created. Working at De Heus gives me those opportunities. I currently manage a department that has a direct impact on the company and its development. The company depends on us to safeguard the continuous development of products and services as well as quality assurance through certification and technological processes."
Join our team!
We offer as many career opportunities as different destinations to work in. For a possible match in your workfield check our vacancies.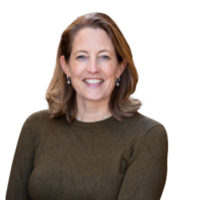 Daily job
Like everyone else on the team, Paweł's work involves specific tasks and meetings. "I participate in groups working on the company's development and help develop plans for the near and more distant future. However, my schedule is mainly filled with improvement activities, so looking for ways to do everything better, more effectively and more innovatively. But what I love most about my work are the constant challenges, the opportunities to look for new solutions, the dynamics ... It's impossible to get bored here - every day there's a new, developing challenge!"
Why De Heus?
"I believe that De Heus is a company with clear rules, one which provides development opportunities but which also cares for its employees. For me, however, the most important thing is that the voice of the employee is important and respected here."
World-class Workplace
It is not without reason that De Heus was awarded the World-class Workplace label for 2022. At De Heus you work in an environment where the employee is central.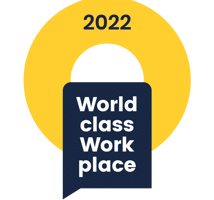 Get to know your colleagues