Our people
Luiz Fernando Stuchi Locilha - Supervisor de Produção
Being responsible for the production team of Apucarana factory, Luiz Fernando Stuchi Locilha is usually in charge of preparing and scheduling the daily production sequence, organising training sessions for the team and monitoring all the processes and activities related to the different departments within the factory.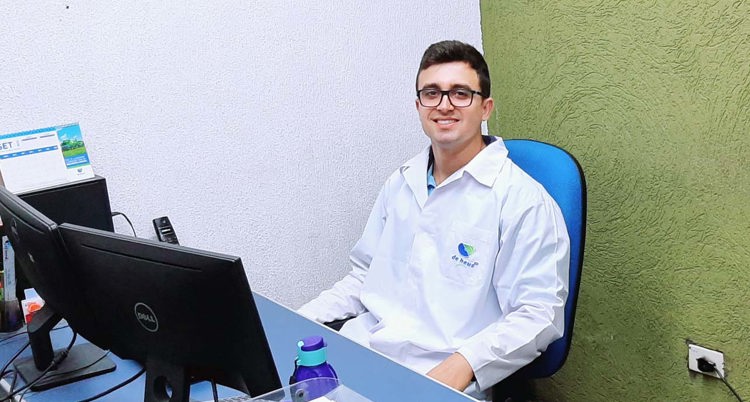 Always willing to learn
In 2010, at the age of 16, Luiz was working in a different market whilst continuing his studies. In 2012, he embarked on his bachelor's degree in psychology at University of Apucarana (FAP) and shortly afterwards started working in a sound equipment factory. The opportunity to work for De Heus arose in 2014 when he joined as a Control Room Assistant for the first shift, a role he performed for over a year before being promoted to Control Room Operator for the third shift.
Some changes
In 2016, a vacancy for Production Leader arose. Having worked as an operator for several months, Luiz was invited to apply. "I believe that De Heus identified leadership traits in my profile, and in the vision of the company´s growth as well as the professional growth of its employees, this amazing opportunity was offered to me. Being able to help, recognise and follow up the professional growth of my colleagues is one of the things that I appreciate most about my work," says Locilha.
In 2020, Luiz was then promoted to Production Supervisor – his current role and one in which he feels he can develop himself every day.
Join our team!
We offer as many career opportunities as different destinations to work in. For a possible match in your workfield check our vacancies.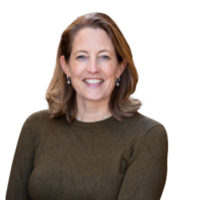 Space for contribution and recognition
In De Heus' culture, it is important that everyone feels free to ask for help, ask questions and suggest solutions relating to how we do business. "People are always willing to help. Either virtually or physically, they are the differential for the work to not only be done well but whilst having fun at the same time. I am also proud to be part of our internal projects, as well as those that allow us to recognise co-workers, their importance and the difference they make in our daily lives," he concludes.
World-class Workplace
It is not without reason that De Heus was awarded the World-class Workplace label for 2022. At De Heus you work in an environment where the employee is central.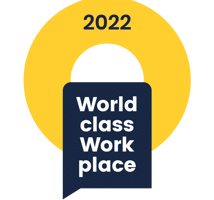 Get to know your colleagues