Our people
Himma Rifati - Document Controller
Himma started her career in 2009, initially as a management representative intern. She is now working as a document controller in the Quality Assurance division. Here's the story of Himma's career at De Heus Indonesia.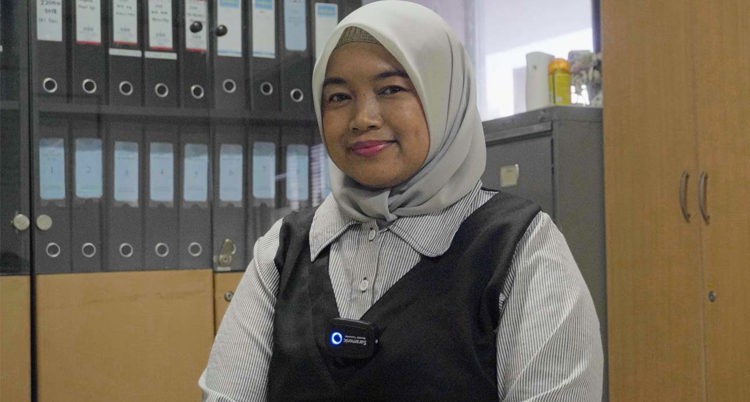 As a document controller, Himma ensures the implementation of ISO 22000 and Best Aquaculture Practices according to the prevailing system. These activities are carried out regularly to ensure that these procedures run smoothly in every process.
From intern to permanent contract
Having started as a Management Representative intern, she joined the internal auditor staff in Finance and Accounting where she worked from 2013 until 2019. Since then, Himma has been working as a document controller in the Quality Assurance division. As a graduate of operational management in the Quality department, Himma loves interacting with various divisions at De Heus.
Growing up with De Heus is the most memorable thing
Himma: "I've had many memorable experiences during my career at De Heus. My most memorable was when De Heus obtained the ISO 22000 and BAP certification in early 2022. De Heus also provides opportunities for personal development. I appreciate this because it enables you to add skills to face new challenges."
Support from her family
According to Himma, support from her family has been vital in her career at De Heus. Without that support, Himma would have found it harder to take these steps in her working life. "My family is very supportive of my career at De Heus. That's what makes me confident to say that my career and looking after my family are top priorities for me," says Himma.
Join our team!
We offer as many career opportunities as different destinations to work in. For a possible match in your workfield check our vacancies.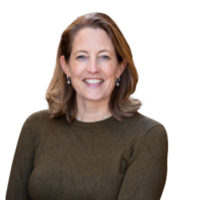 De Heus gives the best
"De Heus is very concerned with the welfare of its (female) employees. For example, female employees can take three months' maternity leave," says Himma. "And De Heus also provides facilities like a nursery at De Heus head office and in the plants, complete with storage. I am grateful that De Heus provides the best facilities, especially to ensure the welfare of female employees," says Himma.
Message for female employees
Himma encourages every female employee who has a career. "I hope that every female employee can manage family and work so that both can run smoothly and sustainably," she adds.
Thriving employees
At De Heus, we strive to provide a safe and inspiring work environment. We actively help and empower employees by instilling the principle of lifetime learning so that they can contribute to the progress of society following the sustainability pillars that we apply.
World-class Workplace
It is not without reason that De Heus was awarded the World-class Workplace label for 2022. At De Heus you work in an environment where the employee is central.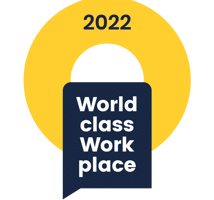 Get to know your colleagues