Our people
Edward Diehl - Nutritionist Poultry for Central and Eastern Europe
After eight years of travelling around the globe, living in the US for a year and being away from home for more than 36 weeks a year, Edward Diehl (34) decided to settle down at De Heus Animal Nutrition. Edward joined the Global Nutrition team as Nutritionist Poultry for Central and Eastern Europe in February 2021. In this capacity, he strives to achieve the right balance between nutritional value, price, raw materials and logistics. It is a challenge he enjoys; by tweaking the recipe, he can make a difference.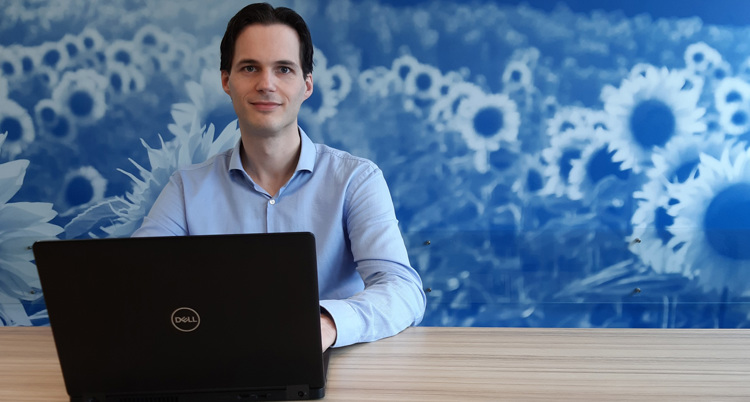 In terms of content, Edward acts more like a sparring partner, advising on possible investments that can improve life for the customer.
Uncertain times
The coronavirus pandemic posed challenges for us all. For Edward too. He joined De Heus during the lockdown. Edward: "That meant online onboarding and daily consultations via the laptop for the first two months. Fortunately, this did not hinder the team spirit which is very strong at De Heus. Everyone is always ready to help. This creates a feeling of belonging, even if you are not physically together."
Challenges
There are also challenges in the work itself. "Prices in the current commodity market are currently very high. Harvests are later than expected this year. Together with the R&D departments, the Product Managers and other Nutritionists, I see it as a challenge to achieve the right composition for the right price for our customers every day. No day is dull, and every day is different," says Edward.
Join our team!
We offer as many career opportunities as different destinations to work in. For a possible match in your workfield check our vacancies.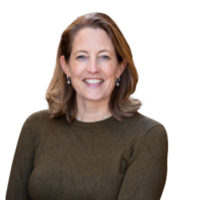 Quality eats culture for breakfast
What makes the difference is working in the De Heus culture. These values are lived through and not only exist on paper. Edward: "There is no door that is closed. Everyone is willing to help you and contribute ideas for the best solution. This creates a culture of knowledge sharing. My opinion is heard and always seriously considered. It is an international company that still feels 'Dutch', making the world appear small, whilst bringing all the world's challenges to the table. And you are given the freedom to find solutions and take decisions."
Gain experiences
After his studies in animal sciences, Edward gained experience in his international jobs. According to Edward you must work very accurately. "In other words have an eye for detail and numbers. I would advise others to always be open to new developments and listen to arguments that prevent tunnel vision. My golden tip: always keep questioning yourself, challenging yourself and making yourself better. And last but definitely not least: do not underestimate the human aspect. At De Heus we do it together. In close collaboration with local product managers, you are the sparring partner for this: advise, discuss and convince the organisation of the best solution," concludes Edward.
World-class Workplace
It is not without reason that De Heus was awarded the World-class Workplace label for 2022. At De Heus you work in an environment where the employee is central.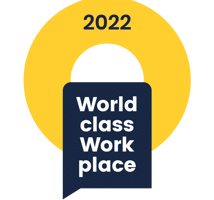 Get to know your colleagues