Your gateway to the Chinese supply market
To ensure the high quality and reliability of its premixes, De Heus sources a large number of ingredients from China. This allows the company to build more sustainable supply chains. Two strategic Chinese partners are Jiangxi Tianxin Pharmaceutical, a high-tech enterprise specialising in vitamin production, and Meihua Group, a global leader in amino acids for the feed industry. Kyle Wang, Deputy General Manager at Jiangxi Tianxin Pharmaceutical and Liang Yubo, Board Director at Meihua Group tell us how they work with De Heus to ensure a solid supply base so that customers remain competitive.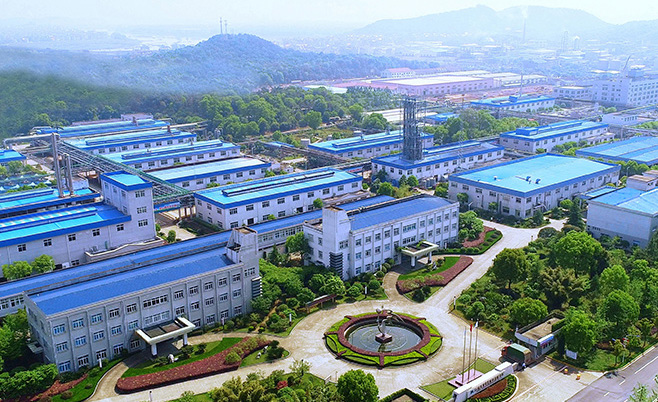 "The global market is an indispensable pillar of Meihua's development," says Liang. "50% of our feed amino acid sales depends on the global supply chain." Both companies are listed on the Shanghai Stock Exchange, and Jiangxi Tianxin Pharmaceutical plans to use the capital market to boost its business development. "Tianxin plans to build a more perfect product matrix, deepen its cooperative relationships with partners across the supply chain, and further enhance the company's market competitiveness in the vitamin industry," says Kyle. Meihua has similar ambitions. "Meihua is in the world's top three in terms of amino acid production scale," says Liang. "We are committed to providing our customers with stable quality, quantity and price.
Commitment to quality
In addition to offering competitiveness for customers, quality is critical for both companies. "Quality and safety are the first criteria of production at Meihua," explains Liang. "We are committed to providing our customers with stable quality and quantity, relatively stable price. Our equipment, raw materials and production environment all meet strict requirements." Jiangxi Tianxin Pharmaceutical has Good Manufacturing Practices (GMP) certification in China, EU, USA, Japan and other countries, along with various other certifications including FAMI-QS for the feed industry. "We have excellent management systems for quality, environmental conditions and occupational health and safety," says Kyle. "As well as strictly checking product quality, we monitor customer satisfaction with product quality and service through online and offline audits."
Discover how you can benefit from our premix approach?
We add value to your production process and offer professional advice regarding the feeding management of your animals.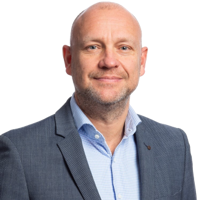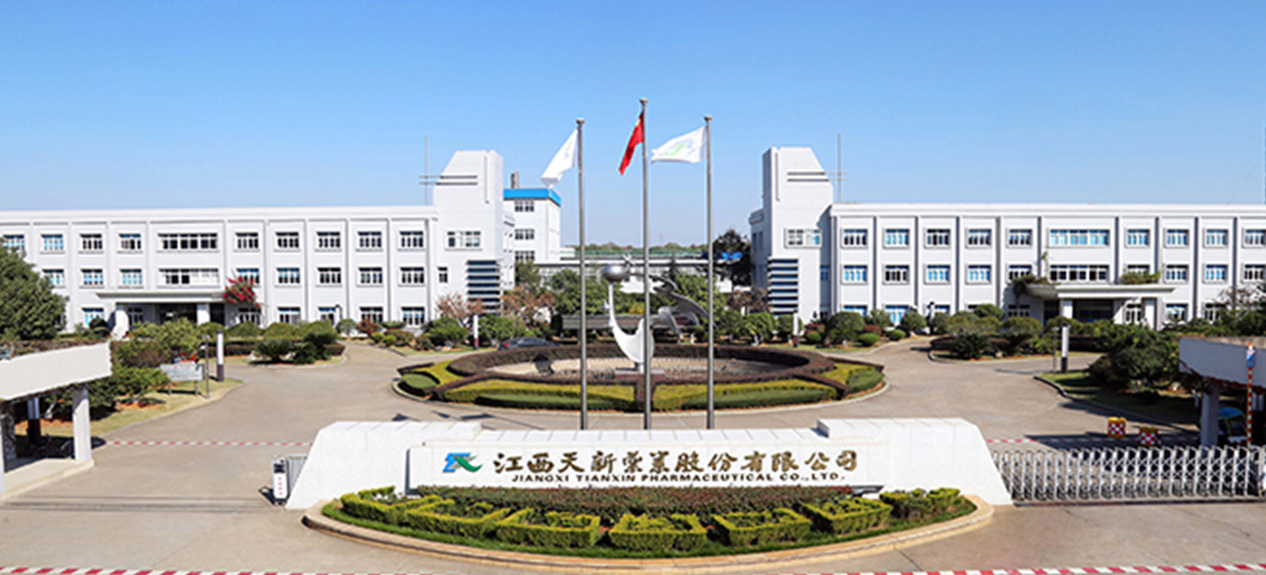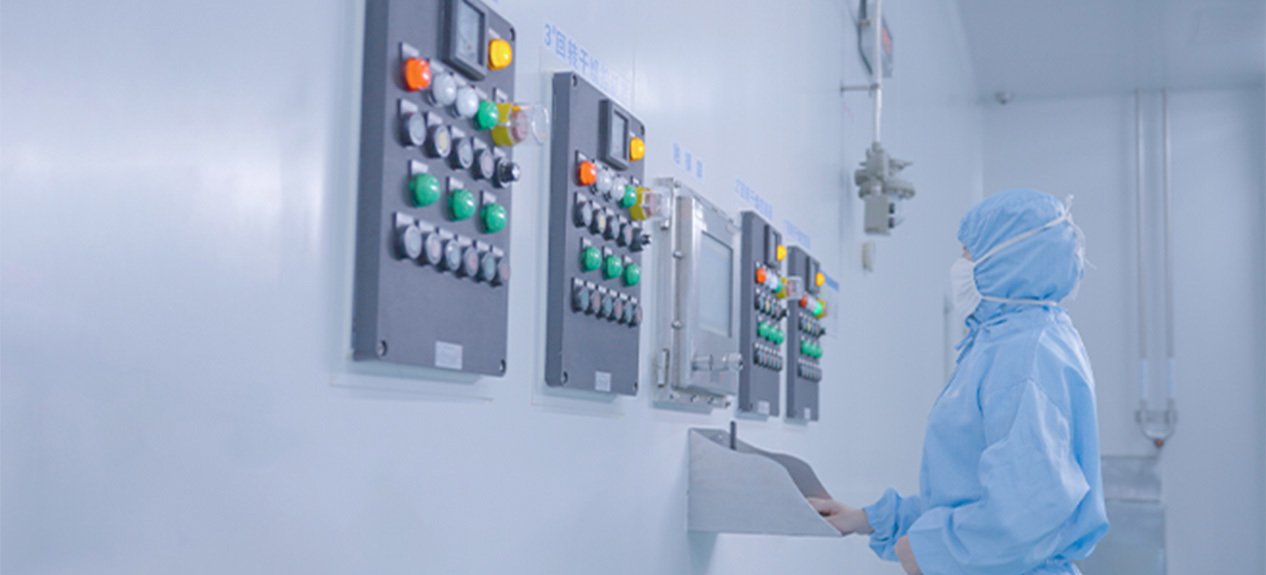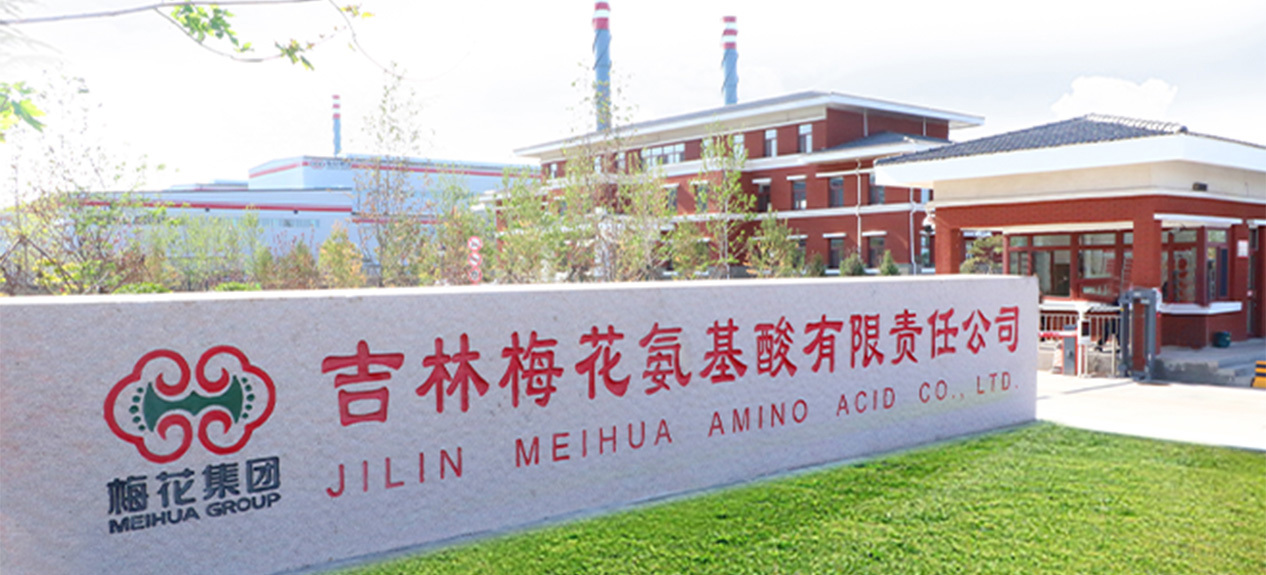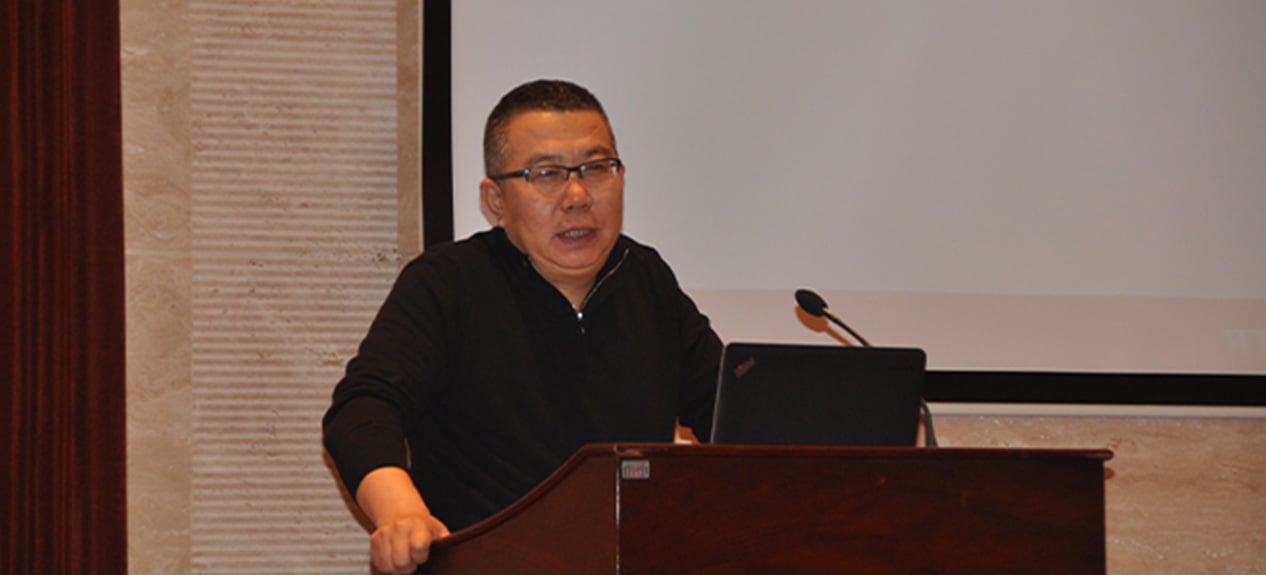 Learning from one another
With the ability to meet global demands related to quality and security of supply, strategic partnerships with global players like De Heus are vital for Meihua and Jiangxi Tianxin Pharmaceutical. "De Heus is a VIP customer for Meihua," says Liang. "We will continue to maintain and protect the supply and overall quality for our major customers as trusted partners." As with all suppliers, De Heus works closely with both companies, openly sharing technical and commercial knowledge so that ultimately, customers get the best performing premixes. "Meihua wants to better understand the global supply chain and the European market," continues Liang. "We can learn from established European enterprises like De Heus."
Jiangxi Tianxin Pharmaceutical also finds the collaboration invaluable for continuous improvement. "Our communication with De Heus is very transparent and efficient," explains Kyle. "Tianxin is willing to listen to De Heus' vitamin requirements and actively cooperate to make improvements and adjustments. Their feedback on product quality, supply and service inspire us to constantly improve, which helps drive Tianxin to a higher level." Meihua also values De Heus' approach to strategic partnership. "In the overall cooperation with De Heus, we appreciate the company's integrity, positive attitude and rigorous work," says Liang. "With hundreds years of development, De Heus continues to maintain vitality which Meihua can benefit from."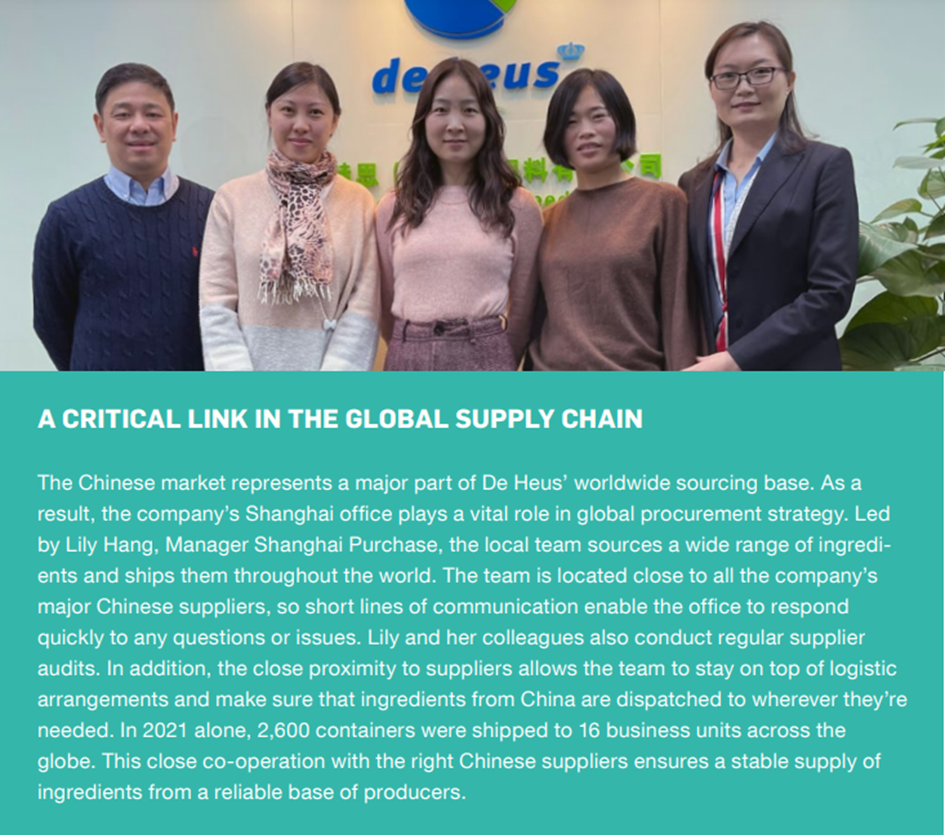 Moving forward together
As for the future, Meihua and Jiangxi Tianxin Pharmaceutical foresee a long and profitable partnership with De Heus. "As market competition becomes more fierce, close cooperation can enhance the competitiveness of both partners," says Kyle. "As an influential global player De Heus' development and growth experience is of great significance for the future development of Tianxin." For Meihua, De Heus' commitment to excellence puts the company above other players. "Meihua values De Heus as a very reputable partner,"says Liang. "In the face of price fluctuations and demand changes, Meihua will always respect De Heus' position. We believe a good cooperative relationship is valuable for both sides in the future." Through strong partnerships with reliable Chinese suppliers like Tianxin and Meihua, De Heus' customers reap the benefits of high-quality ingredients and security of supply that result in outstanding premixes.
Premix Talks
This magazines provides a great overview of the efforts to design and produce premixes that deliver great-quality animal feed for healthy and productive animals. Enjoy reading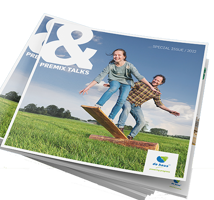 Stories about Premixes & more