Better results through Koudijs Premix animal nutrition and services in Jordan
Al-Rahba is a local company in Jordan established by partners Mr. Muhammad and Mr. Anwar in 2003. They specialise in raising and marketing poultry as well as producing feed for use on their own farms. When the partners decided to expand their business in 2015, Koudijs played an important role in their growth ambitions.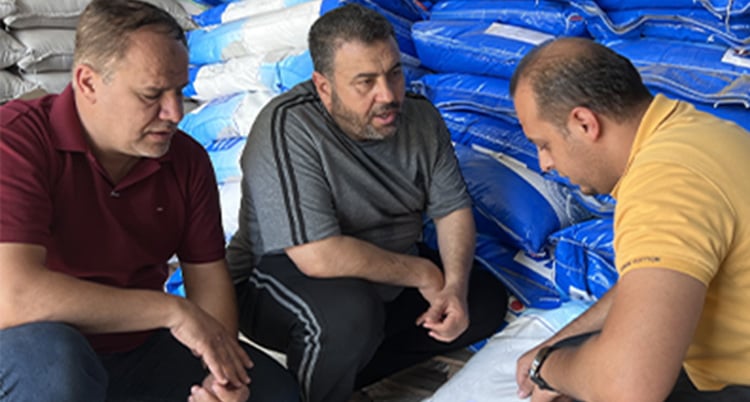 Expanding poultry operations
"To grow our business, we acquired new land and developed projects to increase production of broiler chickens," says Mr. Anwar. They also established breeder farms and bought a new feed factory with a higher capacity than their existing production facility. "Once we began the expansion, we started using premix animal nutrition from both local and international suppliers, and evaluated the results on the farm over time," says Mr. Muhammad. The partners work with a several suppliers to prevent shortages but keep the number limited so they can manage on-going evaluation.
Great results with Koudijs
In 2018, Al-Rahba connected with Koudijs, a global division and brand of De Heus. After getting to know the company's products, Mr. Muhammad and Mr. Anwar started trialling Koudijs premix animal nutrition on their farms. They were impressed with the results. "When comparing with other premixes, we get great performance: better feed conversion rates, higher body weights of broilers and bigger returns on investment," says Mr. Anwar. They also like the stability of the premix animal nutrition and the high quality of their protein content. "Today Koudijs premixes represent a large proportion of our total supply needs," says Mr. Muhammad.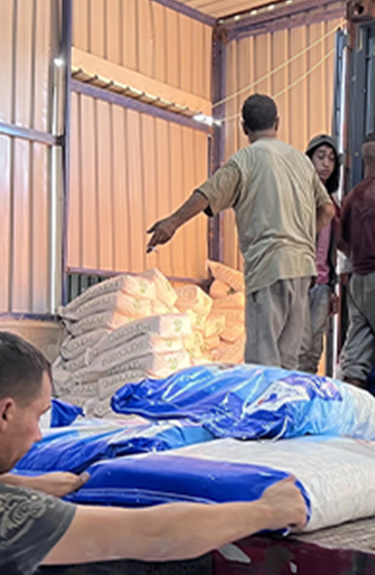 Monitoring raw material quality
Koudijs is also helping Al-Rahba to monitor the quality of raw materials so the partners can better understand the composition of their feed. "We want to evaluate our complete feed so we're keeping an eye on the raw materials we use in our factory," says Mr. Muhammad.
Future expansion
Business in the region is promising and as a result, Mr. Muhammad and Mr. Anwar want to expand their poultry operations in the future. They are relying on Koudijs to support them with great service and high quality, innovative premix animal nutrition that incorporate the latest scientific insights.
Discover how you can benefit from our premix approach?
We add value to your production process and offer professional advice regarding the feeding management of your animals.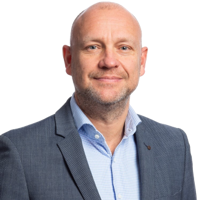 Stories about Premixes & more