Producing premixes that work in every mill at every farm
De Heus premixes are designed to work seamlessly in the production processes of both feed mills and farmers. When De Heus acquired a premix animal nutrition factory in Rio Claro, Brazil in 2012, Industrial Manager Alexandre Reis, was instrumental in transforming the existing production lines into a modern, automated facility which produces premixes that are safe and easy to use. He tells us about how the factory was developed and how it meets customer needs on a daily basis.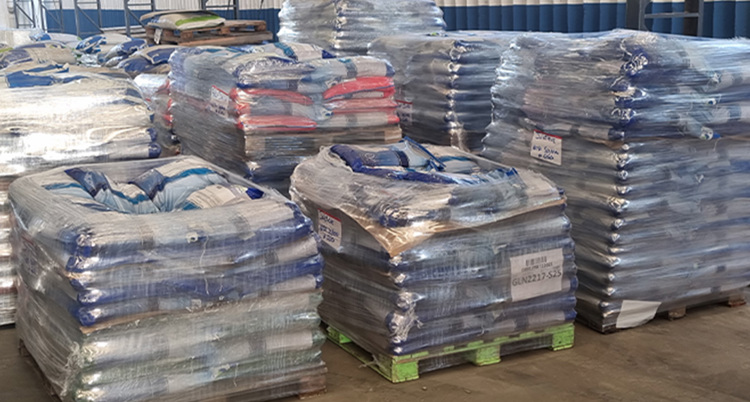 When De Heus first purchased the Rio Claro factory, Alexandre had his work cut out for him. "It was a simple factory, with a lot of manual processes, producing a range of products from very concentrated premixes to complete feed in the same line," he explains. "This created a lot of cross-contamination risk." In his first year, De Heus made some initial investments and he could implement improvements as a starting point.
Designing a modern premix animal nutrition factory
In 2018, his team developed a plan to upgrade the premises to a state-of-the-art premix animal nutrition factory. "We had great support from the Global Formulation and Engineering teams" says Alexandre. "We started with standard formulations for each product type for poultry, swine and ruminants including minimum and maximum dosing levels for each ingredient, along with sales forecasts for the following years. We also developed specifications for suppliers and a business plan." All this information formed the basis for the design of the production lines. "We improved facilities to receive, store and dispatch ingredients and finished goods," Alexandre continues. "The factory was also producing large volumes of mineral salts, so we moved a major part of these operations to other factories in Brazil, so Rio Claro could be more dedicated to premix animal nutrition production."
At the beginning of 2021, the upgraded factory was ready to produce premixes in a much more professional way with automated dosing, mixing and bagging, which aimed to reduce cross-contamination. "The factory is much more in line with European standards or premix animal nutrition production," says Alexandre. "It now has two separate production lines: one for premixes, and the other for concentrates and feed.
Discover how you can benefit from our premix approach?
We add value to your production process and offer professional advice regarding the feeding management of your animals.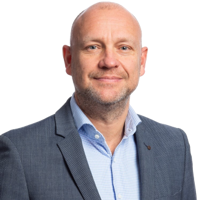 Meeting customer requirements
With all these improvements, the Rio Claro factory is able to meet a wide range of customer needs. "It's a daily challenge balancing customer requirements with the need to control costs," says Alexandre. "Customers want the best nutritional value, at the best price, with the best delivery schedule." As a result, the factory is in constant discussion with sales managers in order to achieve the best balance between productivity, cost-effectiveness and premix animail nutrition performance. "In addition, we have regular operational meetings with product managers, Purchasing, Quality Assurance and other technical departments," Alexandre continues. "The main aim is to share feedback about completed production and solve any issues like ingredient flowability, incorrect packaging and quality of ingredients. We also have regular sales and operations alignment meetings where we evaluate demand three months in advance, compare it with factory capacity and define actions to optimise operations." All this ensures customers get the premixes they need to fit their own production operations.
Dealing with customisation
"One of the biggest challenges in running a premix animal nutrition factory is increasing productivity and balancing that with customisation," says Alexandre. Customisation not only means tailor-made formulations, it can also involve special packaging, bag quantities and pallet volumes. Requirements like these can be challenging since they involve adjustments to the production set-up. "We always discuss customer needs with the sales team," says Alexandre. "We try to fit our processes to the customer's need, especially when it comes to net bag weight so customers can dose directly from sealed bags in their feed production."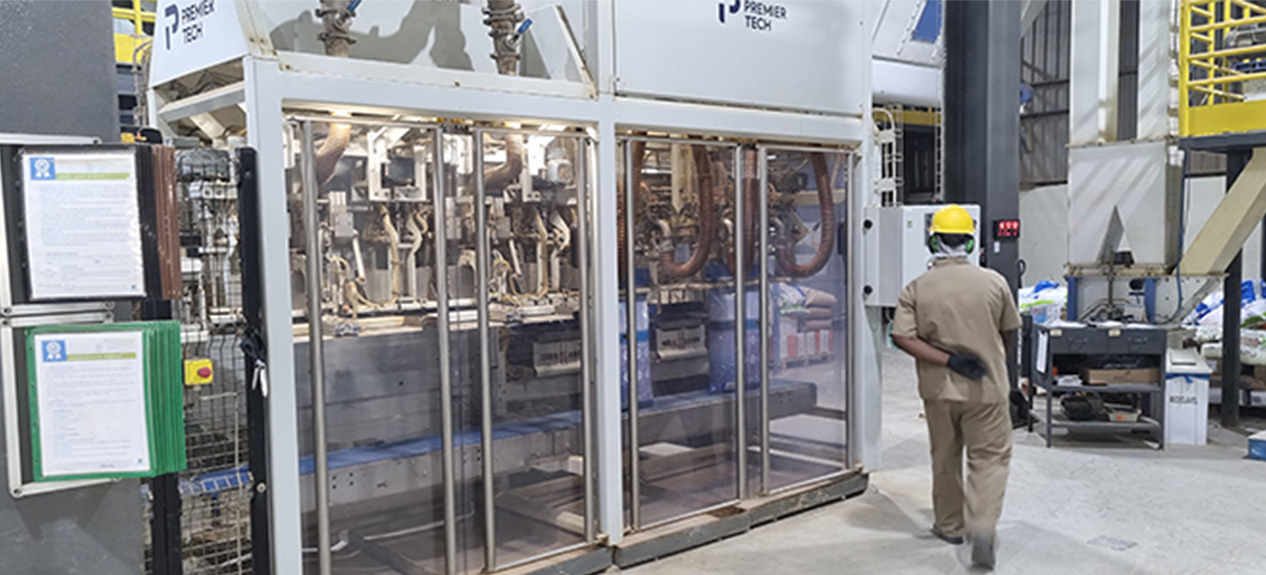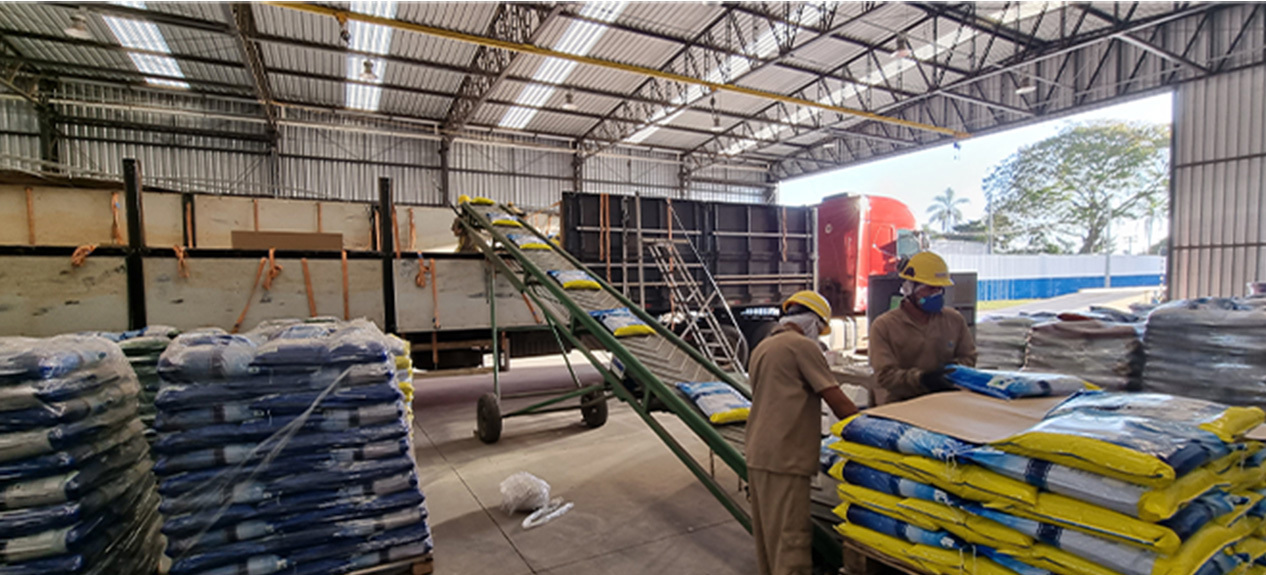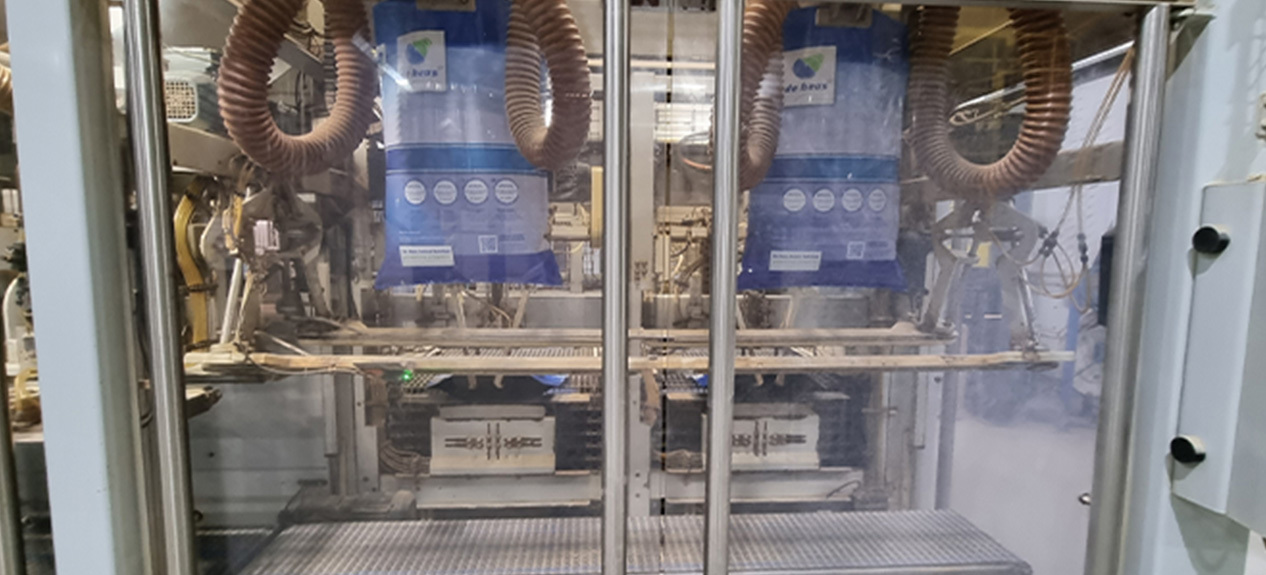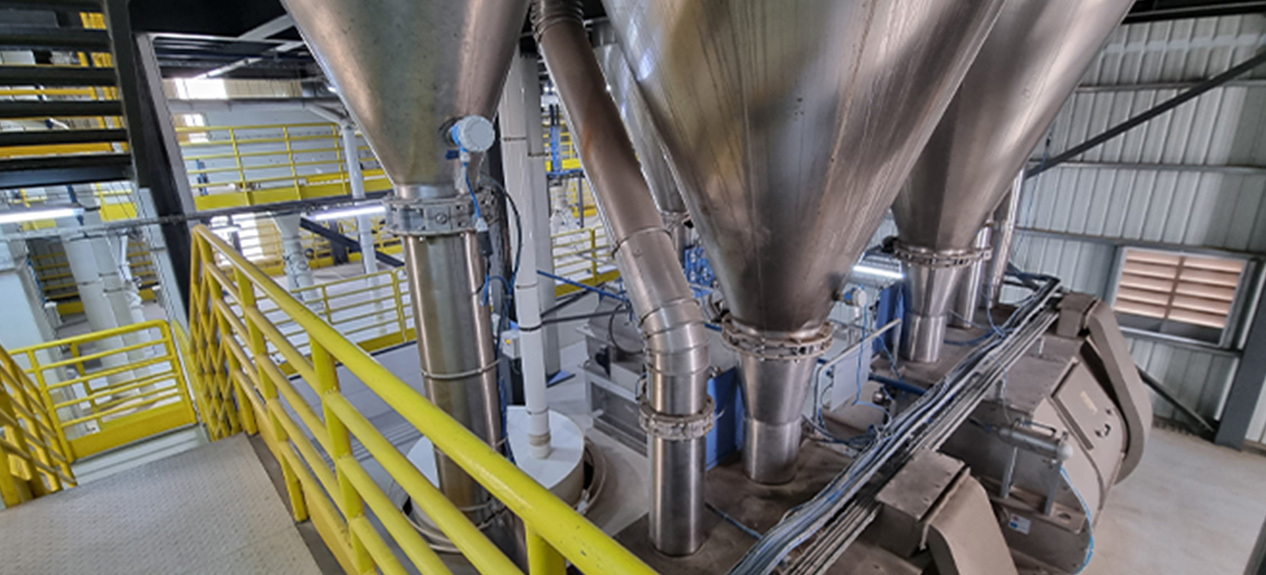 Helping customers reduce mistakes
One particular aspect of customisation is important in the Brazilian market. "Local agricultural workers often have a basic level of education," explains Alexandre. "They can't always read product labels so they can make mistakes when dosing premix in animal nutrition production." To prevent this, De Heus premixes in Brazil have colour-coded packaging. "By indicating each phase of the feed process with a different colour, customer employees can follow the bag colour instead of the information on the label. This allows customers to avoid mistakes and optimise their production."
Ready for future developments
What future developments does Alexandre expect in the Brazilian market? "We are quickly moving towards more sustainable production of safe products," he says. "In recent years, we've already implemented measures like reducing gas and electricity consumption, but there's still a lot more to be done in this area. In terms of feed safety, important programmes like GMP and HACCP are at various stages of implementation." The introduction of new ingredients that produce better results is another development he foresees. "We're going to see the prohibition of some ingredients like growth promoters and coccidiostats that are already banned in other countries," he says. "De Heus will be in a good position to help customers navigate this new reality since we already know how to produce premixes without these ingredients and still deliver great results."
After almost three years of investment in improving the Rio Claro factory, Alexandre is ready to welcome customers and produce the best premix animal nutrition they can buy in Brazil. "If customers are quality-oriented, they will see the benefit of De Heus premixes in their processing and their animals," he says.
Premix Talks
This magazines provides a great overview of the efforts to design and produce premixes that deliver great-quality animal feed for healthy and productive animals. Enjoy reading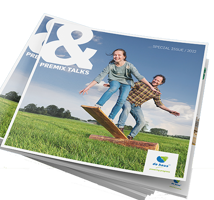 Stories about Premixes & more