Premix in the spotlight: Interview with Koen de Heus and Rutger Oudejans
De Heus is serious about its ambition to be a global supplier of premix animal nutrition. The company now has a dedicated premix and specialties division that leverages the organisation's extensive knowledge about animal nutrition and farm management to deliver optimal results for customers. We talk to Koen De Heus, CEO, and Rutger Oudejans, Group Director Premixes & Specialties, about why the company took this step and how De Heus' heritage can bring added value to customers in this market.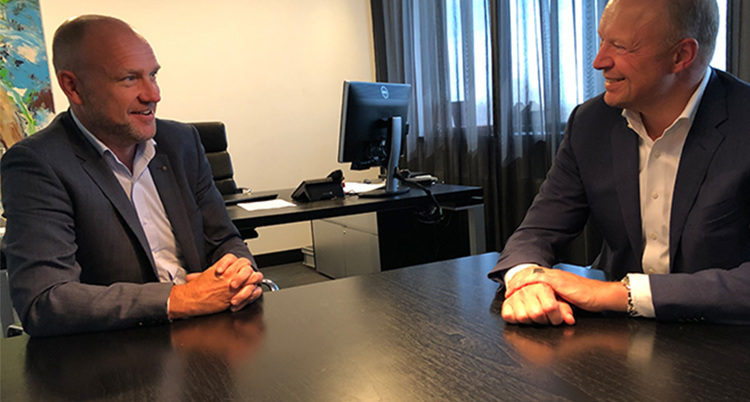 Why did you decide to focus on premix animal feed and specialties as part of De Heus' overall feed strategy?
Koen: "In 2010, we began to find that our complete feed offering was no longer sufficient for some customers. They started mixing their own feeds and were looking for premixes instead of complete feeds for their animals. We began providing these products, but the needs of these customers are different to the needs of customers buying complete feed. Product development, quality assurance and purchasing are also different with premix animal feed. So we needed to approach this customer group in a more organised way. In addition, business-to-farm is a complete feed approach and in some cases the same approach was possible with premixes and specialties."
Rutger: "It was a market-driven development that also demonstrates De Heus' entrepreneurship. If you look at the animal feed market, a lot of large companies and even local players are fully integrated with a premix capacity. Farmers are also becoming more and more professional and some are growing in scale. In many instances they started milling their own feed. By having a focused premix animal feed organisation, we can offer customers a one-stop-shop with a full range of products."
Koen: "Although it's a customer-focused approach, we also combine it with a strategy where we use premixes and specialities in our own organisation. This is a proof point for customers. It also allows us to develop our knowledge of these products and embark on a long-term journey."
How did other premix animal feed suppliers react to this new focus?
Koen: "They tried to dissuade us. We were a large customer for our competitors in a volume-driven business. But we wanted to serve our own customers with the products they needed. We also believed that in the long term, De Heus and its customers would benefit from the use of De Heus' custom premixes in our own complete feed."
With other premix players already established in the market, De Heus had some catching up to do. What were the first steps?
Rutger: "We developed a dedicated organisation that has a three-tier approach. Firstly, we're a centre of excellence offering practical advice in fields like operations, marketing, quality assurance and purchasing. Secondly, we're a centre of innovation. And thirdly, we're a large organisation offering economies of scale that are attractive to good suppliers. As a result, we can agree favourable global purchasing contracts which benefit customers."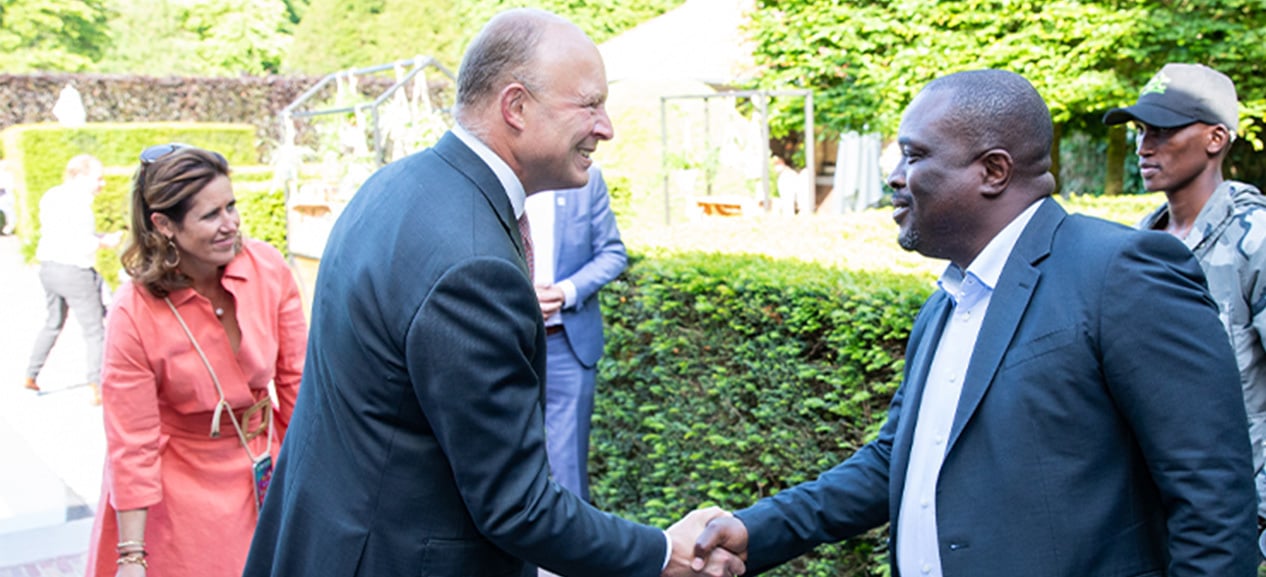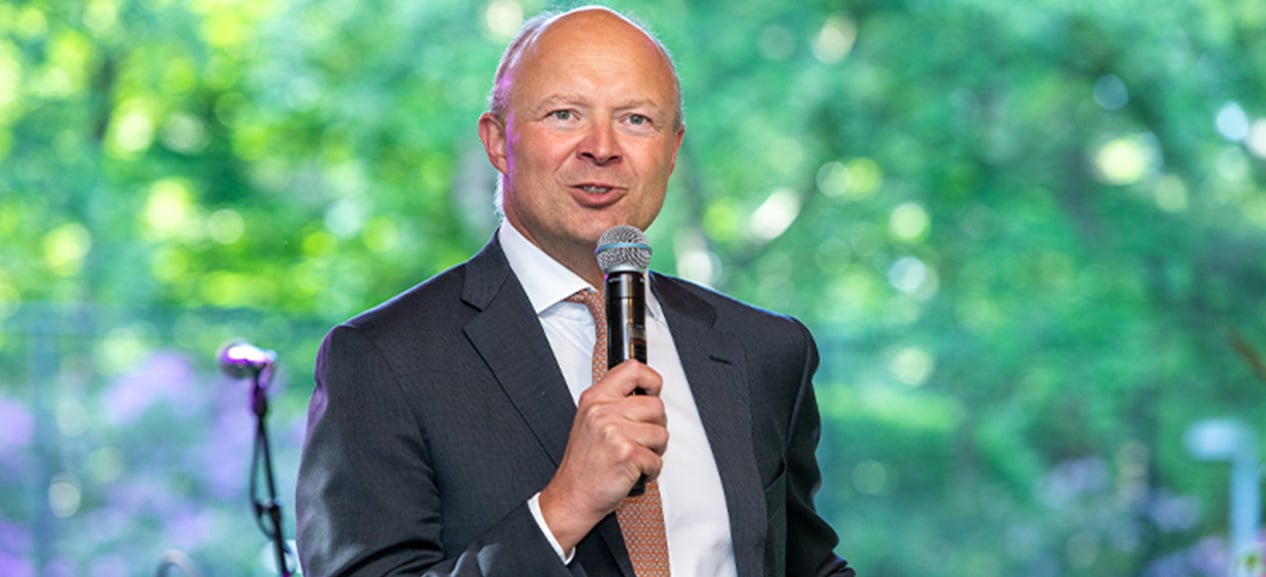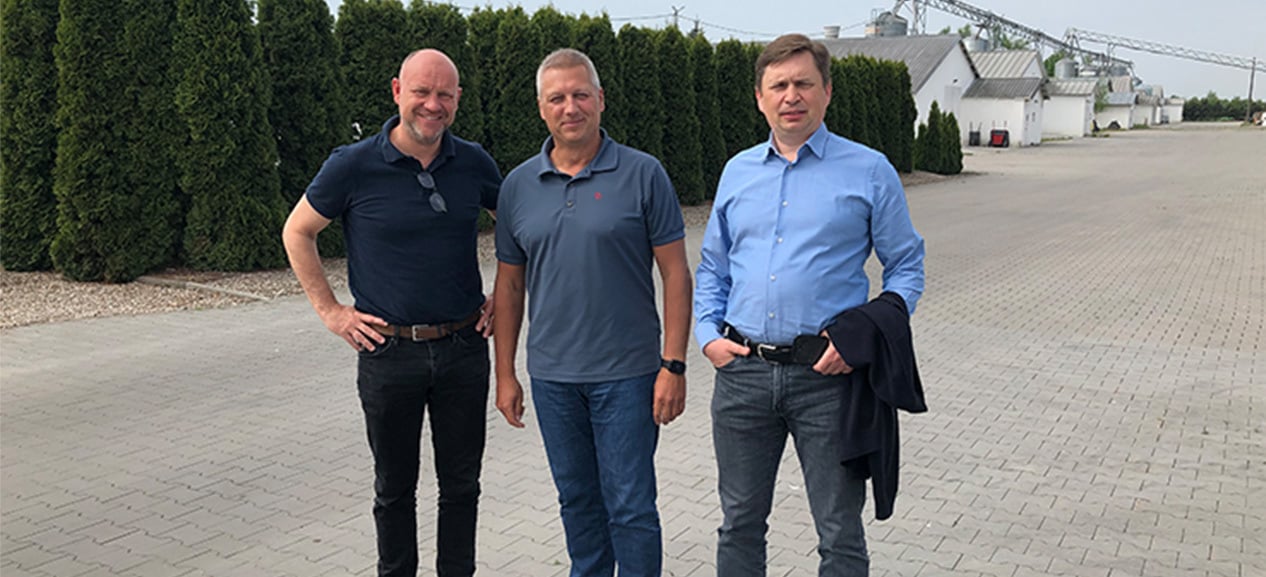 Discover how you can benefit from our premix approach?
We add value to your production process and offer professional advice regarding the feeding management of your animals.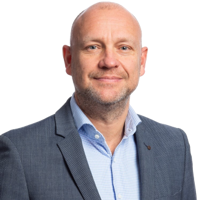 What makes De Heus a good partner for customers?
Koen: " Thanks to our collaboration with local farmers, we can put ourselves in their shoes, regardless of the sector and country in which they operate. In addition, the knowledge and experience we have gained over the last 100 years enable us to bridge the gap between traditional premix animal feed suppliers and farmers. We started our premix animal feed organisation with a business-to-farm approach. We have now extended that to a business-to-business approach."
"Our flexibility means we can provide farmers with whatever feed solutions they need: premixes, concentrates and specialties. We can also combine that with practical knowledge and advice on the farm, something they would normally only get from a complete feed company. Many companies that only supply premix animal feed are more focused on fundamental research about nutrition. But farmers also want advice about animal husbandry. The most important thing about the feed is that it delivers the right results. We can supply premix animal nutrition and advice so they get the best possible performance from their animals."
"For more industrial customers, like compound feed manufacturers and integrators, we supply a complete formulation. For us, premix isn't the most important element, it's the whole feed formulation. Our heritage is producing good feed and that's exactly what our customers want. With industrial customers we often have broad discussions about feed and in the end they also need a premix. The topics we discuss are much wider, like production techniques, raw material selection and a lot more."
Rutger: "Integrators and feed mills face the same issues that we do as a complete feed producer. Because De Heus has approximately 100 feed mills around the world, we have detailed knowledge about feed technology, we select the highest-quality ingredients for our feed and we know how to mill it. We also have on-the-farm knowledge and if you combine that with our innovation expertise and access to fundamental research, we're an interesting partner for integrators and feed mills."
Why should customers buy premix animal nutrition from De Heus?
Koen: "It depends on what you want to achieve. We're not in the business of selling as much premix animal feed as possible. We want to sell to customers whose business we can help develop and we can build a long lasting relationship with. I also think we're more flexible and customer-focused than other players in the market. If we're talking to a business-to-business customer, we hope they feel they're talking to a colleague and learning from us. If the same customer talks to a purely premix producer, they might feel they're talking to a supplier who just wants to sell them a product for the highest possible price."

Rutger: "We understand customers from different angles: feed management, milling and farm situation, so we can provide advice and support in all these areas. Integrators ask the same questions we do and face the same problems. We have the in-milling experience and the on-the-farm knowledge, whilst purely premix producers don't have this experience in their DNA. This coupled with our innovative applied research makes us an interesting partner for integrators and feed mills. De Heus isn't aiming to become the world's biggest premix player. We want to have a large global footprint and be able to service our customers. We want to make a difference for our customers in terms of excellence, innovation and economies of scale. We understand our customers' business and together we can help move them forward."
So how do you ensure that De Heus continues to make a difference for customers?
Koen: "It's in our heritage to use our extensive knowledge and experience to deliver extra performance so that our customers can move forward. That is also what we do for our own company. The animal feed industry is about making small improvements every day. I don't believe in breakthrough technologies so much, it's about continuous improvement. That's why I believe it's important to develop long-term relationships. It's the best way to add value. Furthermore, we don't produce our own additives like many companies that only sell premix animal feed. So with our applied research, our business-to-business customers always get honest, objective advice about the best additives and special ingredients."
Rutger: "Our independence concerning additives is important to us. It gives us access to all the knowledge that exists in the market. If you produce your own ingredients and additives, you close yourself and your customers off from the innovations taking place at all the different suppliers. We are currently running 21 expert field evaluations where we identify the best additives available in terms of bio-efficacy, stability and cost effectiveness. Recently, this resulted in the launch of our MycoGuard range of highly effective mycotoxin binders with more products to follow suit. These are concepts we develop in conjunction with ingredient suppliers."
Is it difficult to find suppliers willing to collaborate?
Koen: "Additive suppliers want to work with us. We not only have the large volumes that make us an attractive customer, we're also a benchmark. If they make it through our rigorous assessments and become a long-term De Heus supplier, it means something to the rest of the industry. In addition, technical additive suppliers are very good at fundamental research but it can be difficult for them to conduct more practical research on the farm. We can help them bridge that gap. They also learn about how their products are actually being assessed in the market."
Rutger: "It's not easy for an additive supplier to convince our highly critical R&D and purchasing teams. Before we start using a particular ingredient, we subject it to a number of in vivo and in vitro trials under different conditions and in different species. Only then will we think about a long-term relationship. So this go-to-market capability is a real incentive for suppliers. Furthermore, the fact that we're increasingly using De Heus premixes in our own factories is a real opportunity for them."
What are the important trends that you see moving forward?
Koen: "Sustainability is going to be an even more leading trend in everything and it will have an impact on animal nutrition. It means more efficient use of raw materials, less use of antibiotics and more natural ingredients. Premix animal feed and specialties have a role to play in all these areas."
Rutger: "Alternative ingredients like probiotics, essential oils and essential amino acids are also an opportunity related to sustainability. By using these types of natural products to replace physiological modes of action, premix and specialties have a role to play. We want to be a front runner in this. It's our obligation to future generations."
What have you learnt since establishing the premix and specialities division?
Koen: "At the end of the day, customers are interested in a good-quality product at a fair price. Premix is a price-driven business. Customers appreciate additional knowledge and services, but this has to go hand in hand with competitive pricing and perfect execution. That means on-time delivery, consistent quality and correct packaging. If we can achieve that, we'll succeed."
Rutger: "Reliability of supply is critical. If a customer asks for a product, we will deliver it. Consistency and quality are also important. That's why we focus so much on ingredient selection. If you get the consistency right through good procedures related to supplier selection, quality assurance, production, packaging and administration, you'll have a stable product and that's what customers want."
What would you say to customers who are unfamiliar with De Heus?
Koen: "We need to stop thinking along traditional lines of products and focus on effective solutions that work on the farm. De Heus is one of the best companies that can supply these solutions. It's hardly surprising, for more than a century, we've worked shoulder to shoulder with farmers throughout the world. We have a global footprint, a broad portfolio of products and an open mind when it comes to the latest developments in animal nutrition and husbandry. All this makes us an ideal partner for customers."
Rutger: "Industry stakeholders are also watching us and increasingly see De Heus as a company to be reckoned with. We are well established in complete feed and now we're becoming a strong player in premix animal nutrition. But we don't want the premix division to be seen as a separate company, we want to be seen as a company that offers a total feed solution."
Premix Talks
This magazines provides a great overview of the efforts to design and produce premixes that deliver great-quality animal feed for healthy and productive animals. Enjoy reading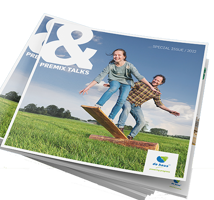 Stories about Premixes & more