Identifying the best performing Enzymes for the Asian market
Every year new technical additives are launched offering added value in terms of stability and efficacy. De Heus wants to ensure that customers all over the world benefit from the most innovative, cost-effective technical additives, and enzymes are a key example. But how does the company deal with the sheer volume of new enzymes coming on to the market and identify the best performing products? We talk to Gerry Oude Elferink, Director Poultry Nutrition & Support Asia, and Arno Willemink, Chief Operating Officer Asia, about the selection process and how rigorous testing leads to high-quality premixes that deliver consistent results.
In order to identify the best performing enzymes, De Heus maintains close relationships with several suppliers throughout the world. "We're not limited to one supplier so we have a clear understanding of what's on the market, what's coming up, what's needed and what's not needed," says Gerry. In assessing new enzymes, De Heus looks beyond the specifications and data provided by the supplier. "We evaluate what suppliers tell us and divide new enzymes with similar modes of action into groups," continues Gerry. "Then we conduct a scientific literature study to select the most promising enzymes in conjunction with our global R&D and then we conduct our own tests. "
Global footprint with local benefits
De Heus's global reach ensures that customers in every country have access to the latest, most innovative enzymes. "If you're one regional business unit, it's difficult to get all the latest research and data," says Arno. "In addition, it takes time to register new enzymes. So if we want to test a new enzyme fast, De Heus can test it in a country where it's already approved."Furthermore, De Heus can bundle its global purchases from a supplier to gain leverage in the buying process. "As a global player, suppliers want to serve us in the best way," Arno continues.
Enzyme challenges
Using enzymes in premix animal nutrition involves very specific challenges. "Enzymes are proteins with a specific mode of action," explains Gerry. "They are also fragile and can be easily damaged during processing." For example, De Heus produces duck feed for the Asian market using its own premix animal feed. This involves a strong pelleting process that enzymes have to be able to withstand. "You have to take care of all these technical factors," says Gerry.
Discover how you can benefit from our premix approach?
We add value to your production process and offer professional advice regarding the feeding management of your animals.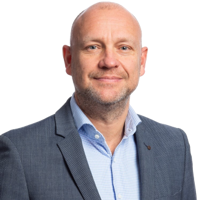 Testing for efficacy and stability
As a result, De Heus takes several aspects into account when assessing new enzymes. Two of the most important aspects are efficacy and stability. "To test the efficacy of a particular enzyme, we add graded levels to the trial feed via the premix and test the response in livestock in our global and regional research farms," says Gerry.
To test for stability, De Heus adds high levels of an enzyme to feed through the premix animal feed and then tests to see how much is left at the end of processing. "We are the only company who conducts these so-called recovery tests on every production line, in every factory," says Gerry. "We collect all the data, analyse it together with our global laboratory and suppliers and use it for our formulations." Since these tests are performed several times a year, they are also part of quality assurance in addition to ingredient selection. With this focus on quality, customers can be sure of highly effective premixes that deliver predictable results.

This quality is guaranteed because De Heus only implements specific technical additives after thorough testing. "In this way, we have all the information available to help us make a decision," says Gerry. For example, De Heus identified several new phytase enzymes that offered improvements in efficacy and stability along with a favourable cost price. "We start using them in one regional business to gain data and experience," Gerry continues. "Then we released them globally. We wouldn't have been able to do that without all our research."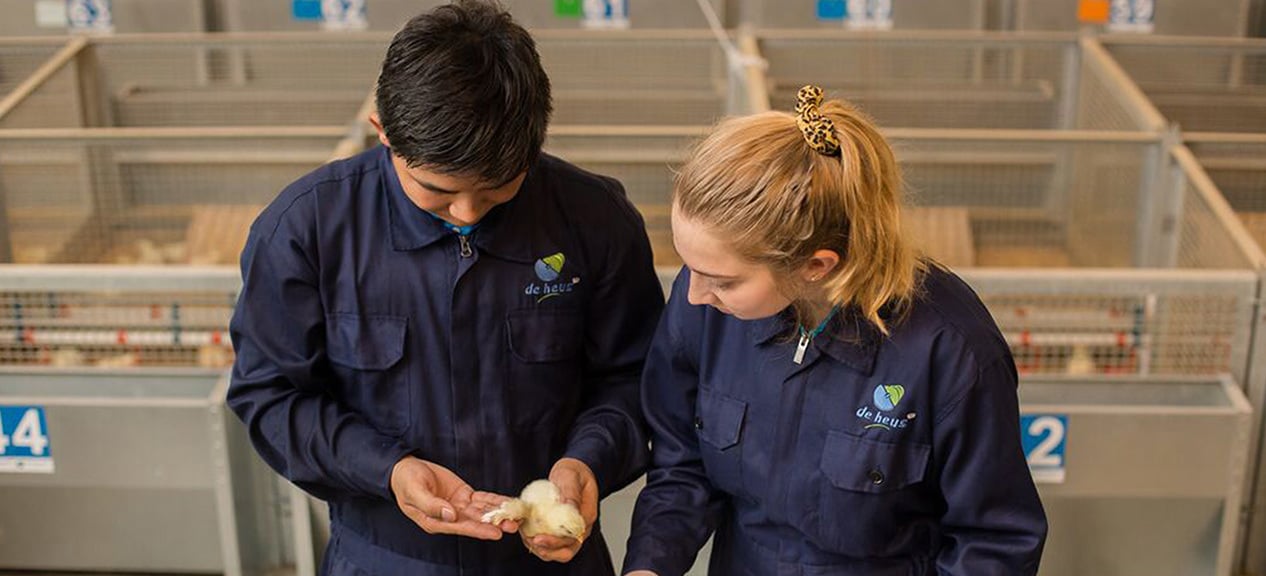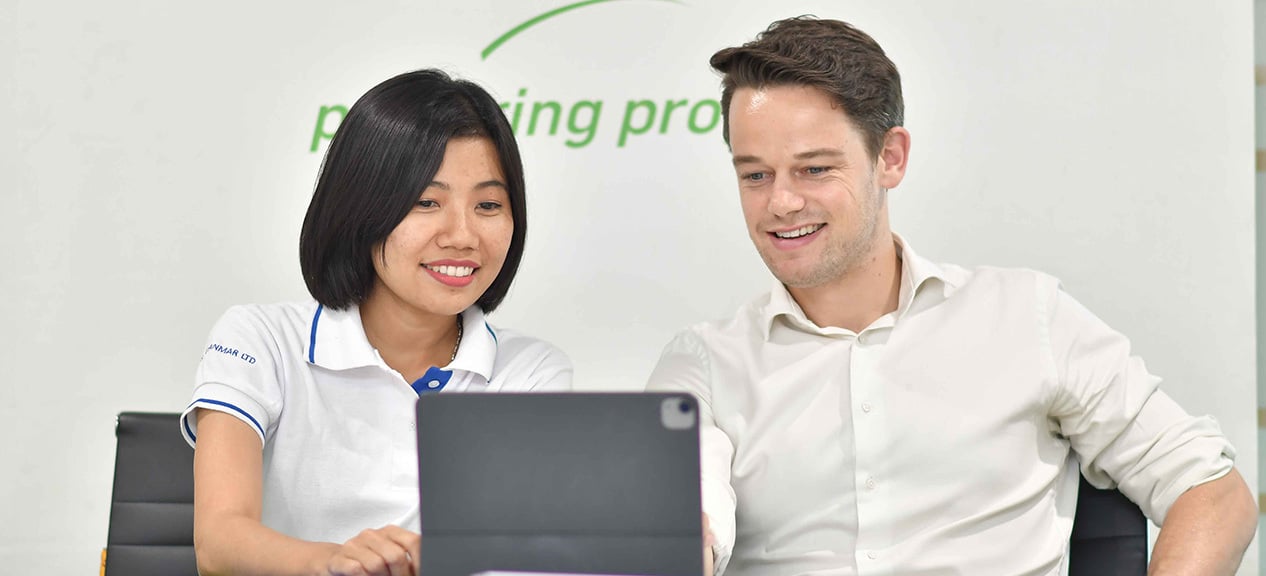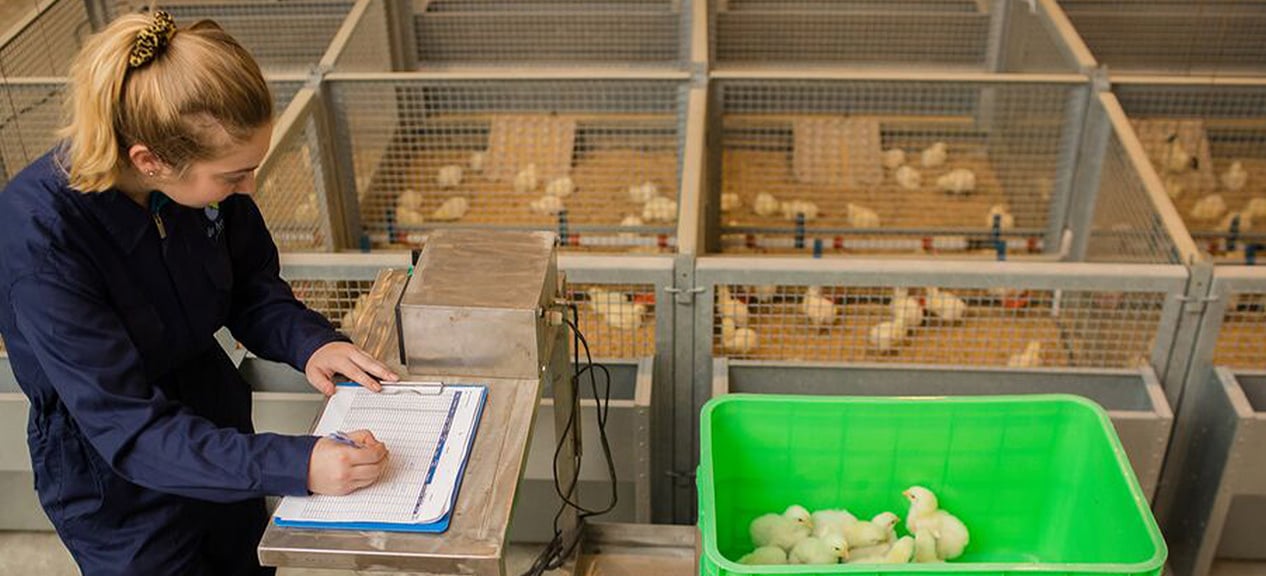 Local testing in local conditions
This research includes extensive testing on the farm. "It's not enough for us to be good with premix," says Gerry. "We have to be good on the farm as well. It has to work for the customer." That's why De Heus has global and regional research farms including two poultry farms in Vietnam. "We're also thinking about building a swine research farm in Vietnam," adds Arno. "It's good to test technical additives in local conditions, that's how we know which enzymes work best in Asia."
Dealing with performance issues
Since enzymes are so sensitive, how does De Heus deal with changes in performance from batch to batch? "We seldom see performance issues but when we do, we take proper action." explains Arno. "We conduct recovery tests and will often change the formulation until the enzyme is functioning properly or we will temporarily replace the enzyme with an alternative ingredient like inorganic phosphate." De Heus also takes quick corrective action on the rare occasions an enzyme doesn't work as planned. "Recently, a customer in Nepal had an issue with an enzyme that didn't survive their very strong pelleting process," says Gerry. "We were able to switch to a more stable enzyme that had just become available." This is another way customers benefit from De Heus' close relationships with suppliers and up-to-date market knowledge.
Ensuring security of supply
With a firm handle on what's happening today, what are the challenges for the future? "We see global pressure on demand for raw materials currently causing supply chain issues," says Arno. "There's less flexibility in sourcing and interchangeability of micro-ingredients like enzymes than with macro-ingredients like corn and wheat. That's why we're increasing our safety stocks. We've gone from just-in-time to just-to-in-case to ensure security of supply for our customers."
A strong brand with proven quality
This focus on quality, effectiveness and consistent supply translates into predictable results on the farm. "Our customers see it in average daily growth, laying rate and feed conversion rate," says Gerry. "Here in Vietnam, De Heus is a strong brand," adds Arno. "We are known for having a good quality product with competitive pricing."
Premix Talks
This magazines provides a great overview of the efforts to design and produce premixes that deliver great-quality animal feed for healthy and productive animals. Enjoy reading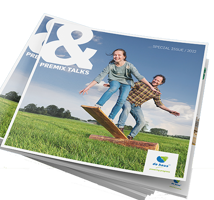 Stories about Premixes & more