How global and local expertise result in high-performance premixes
De Heus premixes deliver consistent, high-quality results thanks to the close collaboration between the company's global formulation team and its local business units throughout the world. The global nutrition, formulation and QA teams determine norms, nutrient levels and formulations guided by local knowledge, field trials and market conditions. Irek Tarlowski, Technologist at the De Heus premix animal feed factory in Lęczyca, Poland, talks to us about how he works together with colleagues throughout the world and how customers benefit.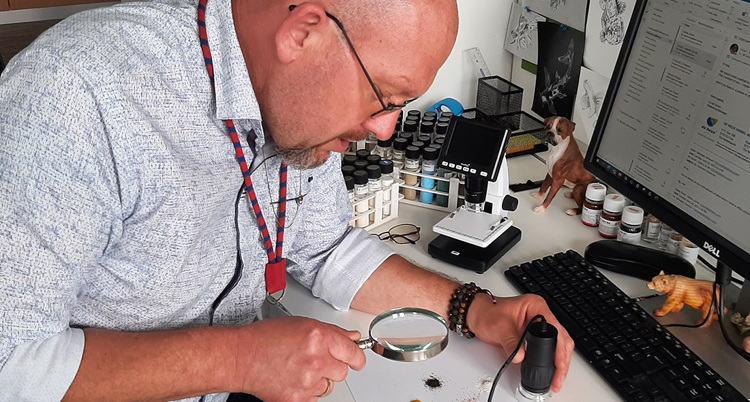 ''My role is to manage and formulate premixes," says Irek. "Most importantly, I have to ensure high quality and good homogeneity." In addition, he assesses ingredients and how to combine them for the best results. "Farmers and product managers come to me with their formulations and I advise them on the best composition," he adds. For Irek, it all starts with good carriers and the most important ones are limestone and wheat bran. "When it comes to other local ingredients, I assess particle size, flowability and how they will mix together," he explains."
Cost-effective formulations
Another big part of Irek's job is preparing premix animal feed offers for major customers in Poland, and abroad. "I frequently receive premix formulations from customers via local sales managers and I source ingredients, estimate composition and try to find the most cost-effective solution," says Irek. He also knows whether the formulation will work in the factory. "Some premixes can be challenging to produce," he admits. "For example, some types of wheat bran can increase volume of the premix unnecessarily but based on my experience, I can often replace it with another carrier to get the desired result."
Local knowledge shared globally
All this expertise is based on over 28 years working in premix and animal feed in Poland. As a result, Irek is a valuable source of knowledge about ingredients and processing for his colleagues throughout the world. "I have a close relationship with the global team," he says. "I'm in contact with them every day. We share recipes, discuss them openly and in detail and challenge each other."
As well as getting feedback on different formulations, Irek also shares valuable information about individual ingredients. For example, some ingredients that were required for the Polish market caused lumps in premixes, so Irek had to come up with a solution. "I tested some 200 samples of anti-caking additives and observed how they responded in different premix compositions," he says. "I now share the results with anyone who needs them." In this way, regional business units don't have to reinvent the wheel and local customers can profit from De Heus knowledge gained in other parts of the world.
Discover how you can benefit from our premix approach?
We add value to your production process and offer professional advice regarding the feeding management of your animals.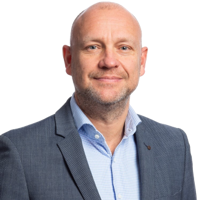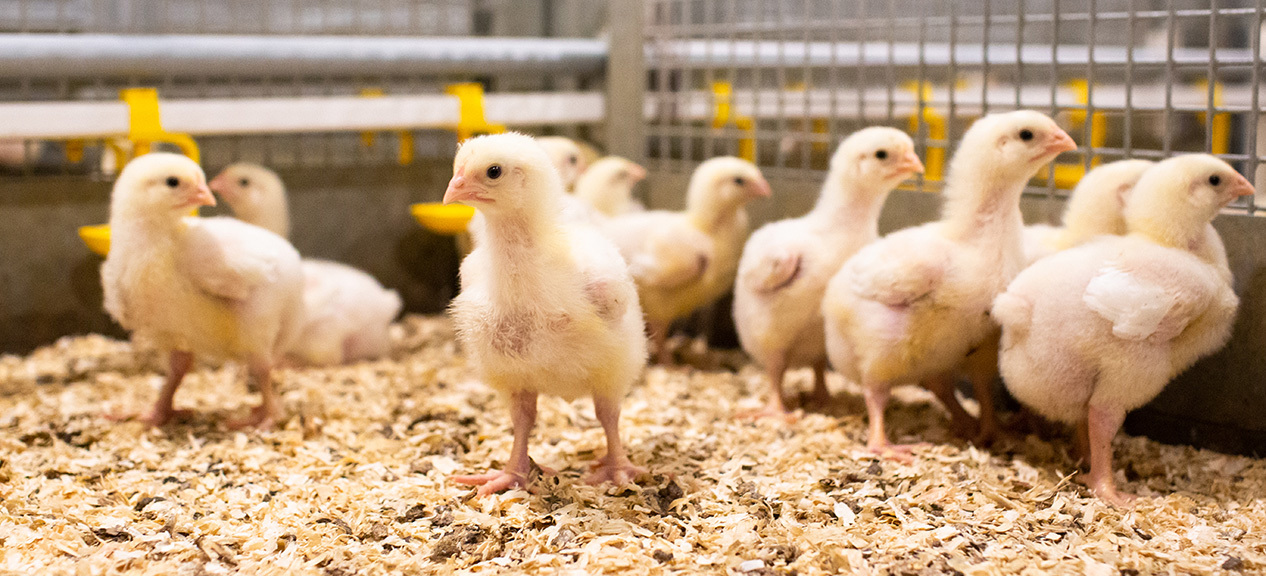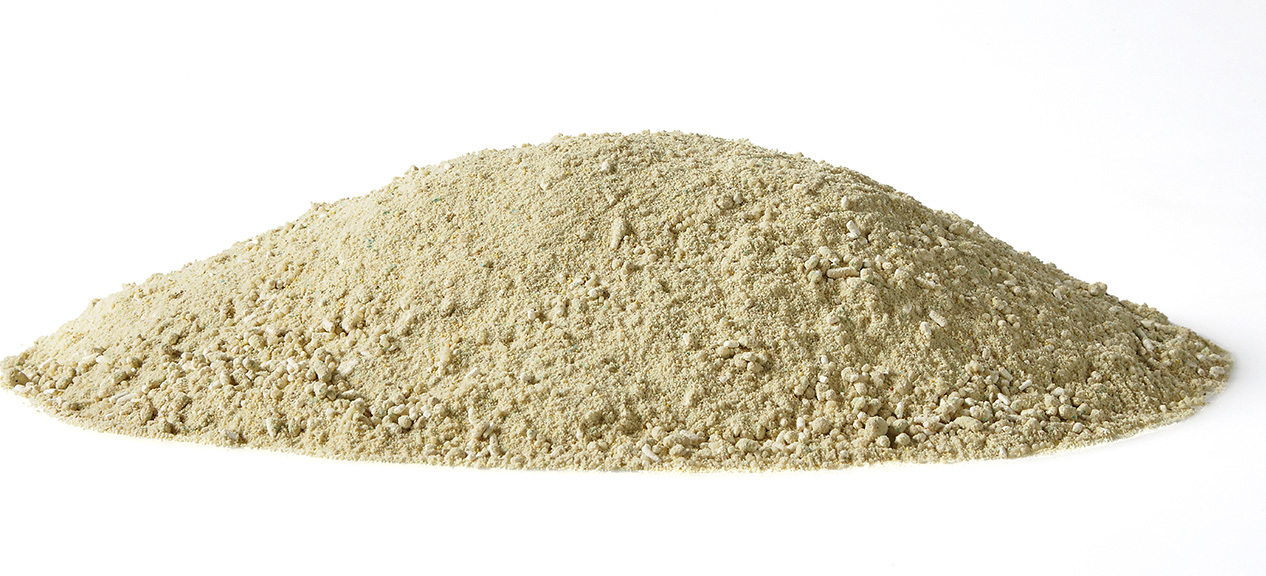 Learning from each other's experience
In addition, to this kind informal knowledge sharing, Irek also participates in global quality premix animal feed meetings around the world. "It's a great opportunity to exchange knowledge about quality and formulation, and visit other local premix animal feed factories," he says. "We share successes, but sometimes it's better to learn from each other's mistakes as well." For example, Irek and his global colleagues have shared experiences about how to clean production lines efficiently. This kind of knowledge helps maintain premix quality.
Solving problems
It's extremely rare for anything to go wrong in the premix animal feed factory, but when it does, there are systems in place to pinpoint the problem. "It's easy to check whether an ingredient is dosing in the right amount," says Irek. "We also keep samples of every batch of ingredient and finished premix. So we can always check back if there's an issue."
Customers see the results
With all of this, customers in Poland and beyond can be sure De Heus premix animal feed formulations are thoroughly scrutinised to ensure the highest quality and predictable results on the farm. "With our detailed knowledge, we can be sure that De Heus premixes have exactly the right level of nutrients," says Irek. He's confident about this because he's also in charge of a De Heus' poultry research farm in Poland and sees the impact of his formulations first hand. "When customers receive a wellmade premix, they see the results in animal performance."
Premix Talks
This magazines provides a great overview of the efforts to design and produce premixes that deliver great-quality animal feed for healthy and productive animals. Enjoy reading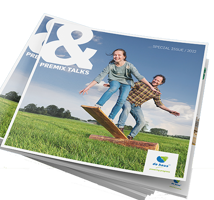 Stories about Premixes & more