Bringing high-quality premixes to Asia
With a growing agricultural sector, Asia is a region ripe with opportunities for a company like De Heus which aims to be a global premix animal feed supplier. It already has a rapidly expanding feed and specialities business in many countries in Asia like Vietnam, Indonesia, Myanmar, Cambodia and India. Now the company plans to establish its own premix animal feed production in Vietnam. We talk to Gabor Fluit, CEO Asia, about how De Heus is bringing its deep knowledge and expertise to the Asian markets and what customers can expect.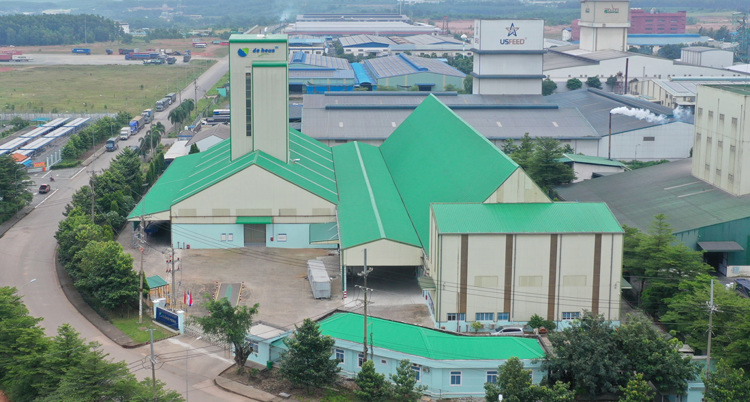 Why has De Heus decided to start producing its own premix animal feed in Asia?
There are three main reasons. Firstly, the volume of premixes we need for own complete feed and specialties has become so substantial that it makes sense to produce them ourselves. Secondly, premix animal feed suppliers in Asia are consolidating, which reduces our sourcing options. Thirdly, there are customers who purchase highly specialised products from us, but mainly produce their own animal feed. They often ask if we can supply premixes as well, so obviously there's a commercial opportunity here."
How did you go about establishing the new premix animal feed production facility?
"At the beginning of 2021, we were about to start building a new premix animal feed factory next to one of our complete feeds factories in Vietnam. At the same time, we began discussions with Masan - the owner of multiple animal feed production sites including an existing premix animal feed factory in Dong Nai, so we decided to wait. Towards the end of 2021, we acquired this plant."
How did you bring the Dong Nai Premix animal feed factory up to de Heus' high standards?
"After a thorough study, we decided to revamp the existing facility, and keep and improve its infrastructure like warehouses, offices and roads. Most importantly, we are completely renewing the premix tower with brand new equipment. The result is a dedicated, state-of-the art premix animal feed plant with a very good infrastructure."
"We lead the market when it comes to producing products without antibiotics and organising farming in a more sustainable way."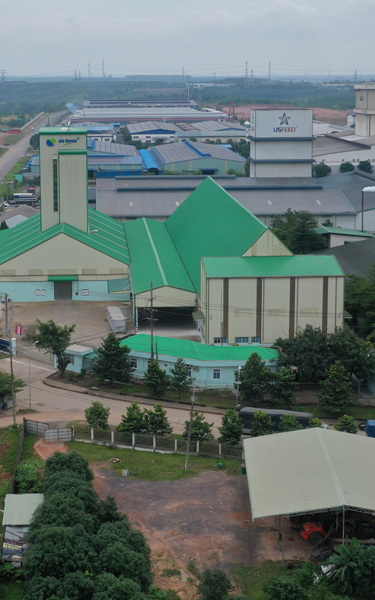 When will you start the premix animal feed production?
"Production will commence in the third quarter of 2022 with a stepwise expansion of our portfolio and services. We'll start by providing premixes to our own feed factories in the region. Once we've established consistent quality and performance, we'll supply high-quality premixes and specialty mixes to our customers in Asia."
How will customers benefit?
"Our customers include integrators, large farms with their own mixing facilities and companies that use specialties. They will benefit from our complete product portfolio, expert knowledge and technical support. We already have a strong market presence with high-quality complete feed and technical support staff who know what they're doing. So we know how to supply excellent products, relevant on-the farm support on their farms and the best practical advice. This gives farmers the results they're looking for."
Why should feed mills and integrators buy from De Heus?
"We lead the market when it comes to producing products without antibiotics and organising farming in a more sustainable way. Now, with a full portfolio, we can even better guarantee traceability and consistent quality. Farmers can continue to trust us. We also have a lot of experience in using and evaluating macro raw materials. We will now apply this knowledge in combination with our premix animal feed production so customers get the best possible premixes to produce the most optimal animal feeds for their situation."
What is your message to existing and new customers?
"It's great news that a large, serious player will be added to your choice of premix animal nutrition suppliers. Over the past 15 years, you have seen that we are true to our word in our complete feed business, so you can trust us to keep our promises with our premixes."
Discover how you can benefit from our premix approach?
We add value to your production process and offer professional advice regarding the feeding management of your animals.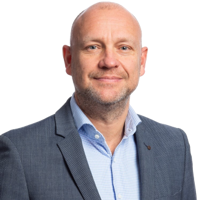 Stories about Premixes & more