Our people
Kevin van Veldhuizen - Director Purchase Indonesia
Kevin van Veldhuizen (30) was born and raised in Barneveld. He had already spent several periods abroad, on an internship and on several longer trips. He then went to live in Utrecht. He studied in both Utrecht and Wageningen. Five years ago, he obtained his master's degree in Wageningen and embarked on the De Heus Management Traineeship in Purchase & Trading. He is now working for De Heus Indonesia and living in Jakarta.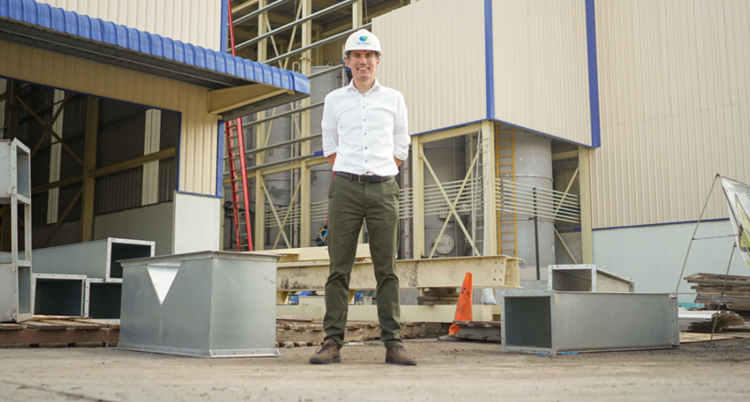 Plenty of scope for own input
For Kevin, the most challenging part of his management traineeship was the independence he was given. Kevin: 'Your success in the management traineeship at De Heus very much depends on how proactive you are. Which totally reflects the business culture. Do you see an interesting opportunity? Do you feel there is a need for development in a certain area? If so, you have the freedom to say so and do something about it! The management traineeship does not provide a clearly defined structure, so you have plenty of scope for your own input!''
Assignments during management traineeship
'By working alongside colleagues in the daily operations, I gained a lot of experience in developing sourcing strategies, maintaining customer and supplier relationships, but also in doing market analyses and negotiating contracts. For example, I was involved in developing the commercial side of our Premix factory. I helped renew the ERP package and worked on various supply chain projects. I also helped develop various reports which enable us to monitor our worldwide procurement positions,' says Kevin.
Continue to take steps
In the business culture at De Heus, entrepreneurship and proactivity play an important role. Kevin: 'Partly due to this business culture and the rapid growth of the organisation, there are lots of possibilities for young, ambitious people looking for constant development. You are quickly given the opportunity to develop and take the next step. Development has lots of facets. It might mean changing jobs or that you see an opportunity in your current position to improve business operations at De Heus. You won't often find anyone preventing you from proactively developing your ideas. There are always experienced De Heus employees to advise you or provide information relating to your desired development. What I really enjoyed during the training is that at De Heus, people don't so much look at the mistakes you make, but at the proactivity you show to improve situations or resolve challenges. But it's obviously important that you learn from previous experiences!'
From starting employee to full professional
'As a starting employee, the management traineeship at De Heus enabled me to develop into a full professional,' Kevin continues. Besides the various courses that are offered, there is plenty of scope for your own input and to determine your own course. This gives management trainees at De Heus the scope to learn about various departments and to work in cross-functional teams.
Specific knowledge combined with life experience
Since Kevin joined De Heus, there have been few moments when he felt that his adaptive capacity to learn was not being tested. 'By constantly extending or changing responsibilities, I gained a huge amount of experience and life experience in a relatively short space of time. A management traineeship at De Heus is not just about specific experience in the animal feed industry, but also about nutritional and/or production knowledge. But equally, it involves knowledge that you can apply more widely, such as building a team, management, data analysis or negotiations.'
Not just work, but achieving growth ambitions
'Training starters into full professionals - that's the aim of the management traineeship at De Heus. At De Heus, it's not just about working in the existing organisation, but primarily about achieving the organisation's growth ambitions and helping the organisation move forward. This goal is an important difference with management traineeships in other organisations. I regularly hear that elsewhere, a "class of trainees" will start and there's not always place for everyone in the organisation. Because De Heus has a different goal, I feel there is an even stronger ambition to ensure that management trainees succeed. As a trainee, you can expect an employer who - if you show that's what you want - will do a lot to make your management traineeship a success,' Kevin concludes.
World-class Workplace
It is not without reason that De Heus was awarded the World-class Workplace label for 2022. At De Heus you work in an environment where the employee is central.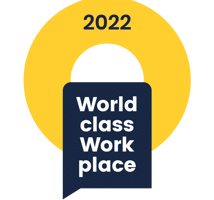 Meet our Management Trainees