Our approach to sustainable soy
Today, feed and food producers have several options for sourcing sustainable soy. While the common goal of zero deforestation and land conversion is the same, opinions differ about the best way to achieve this.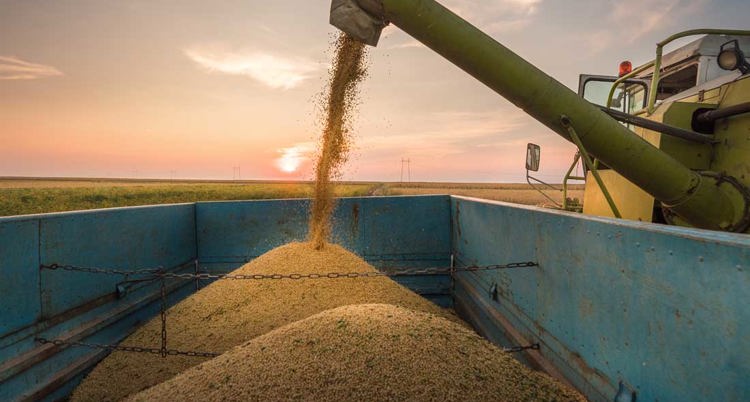 As one of our Global Green Goals, all De Heus business units will use certified soy by 2025. Ben Tacken, director of purchase & trading at De Heus Animal Nutrition, is committed to telling customers and chain partners the story behind our approach to sustainable sourcing. "With the choices we make, we want to promote sustainable production in countries where our support is needed the most."
As director of purchase & trading, what's your take on investing in sustainable sourcing?
"Exporting to over 60 countries and producing in more than 20 countries, we have the influence to put this subject on the agenda in many local value chains. More importantly, De Heus uses about 1.7 million tons of soy worldwide. Through our choices, we have leverage to boost global demand for sustainably produced soy. Which is why we decided that by 2025, De Heus will only use sustainable soy that complies with the FEFAC soy sourcing guidelines."
The soy sourced by De Heus must meet varying demands from chain partners and stakeholders. How do you take these into account?
"These demands are different in each country and even each industry. In Europe, they are the most far reaching. In some markets, a growing number of chain partners are prepared to pay premium prices for animal proteins bearing the label of deforestation-free soy. Supermarkets in the Netherlands, for example. Driven by market demands, societal concerns or legislation. Sometimes all three. In Africa and Asia, this issue isn't as high on the agenda. Although it is on the rise, because more and more countries have export activities to Europe. Meeting the feed needs of livestock and aquaculture farmers is our main priority. Whether they want feed with sustainable soy depends on the market compensation for their investment."

De Heus has a strong preference for buying soy via certifications or the mass balance model. Why is that?
"Transitioning to growing deforestation-free soy means that a farmer needs to invest in his production methods. The financial incentives for sustainable soy should go to the soy farmers doing the actual work. By buying soy via certifications, we are guaranteed that the additional fee we pay per short ton goes to farmers who choose to produce more sustainably. With mass balance, soy can even be traced to a particular mill. Meaning that we directly support the farmer who produced the soy we use in our feed."
"In Brazil alone, there are over 200,000 soy farmers, who produce 130 million tonnes of soy on a yearly basis."
Some argue that sourcing soy via segregated streams is the better option
"The global soy supply chain is incredibly fragmented. This fragmentation makes physical traceability very costly, because exporters must ensure that soy produced without deforestation is transported and stored separately. In my opinion, that's not investing in sustainable production. It's investing in logistics. We expect this will lead to a significant price increase for South American soy, which cannot be covered by the chain partners. Consequently, the European market demand for soy will shift to soy from other parts of the world. Like North America, where soy is guaranteed deforestation-free because there are no more primary forests in this region. It means that chain partners pay for deforestation-free soy but are not promoting deforestation-free production of soy. If European market demands for sustainable soy from South America fall, we expect countries where sustainability is not priority will increase their sourcing from this region. We are concerned that deforestation will increase, because losing access to European markets means that soy farmers lose the compensation for sustainable soy production."
Using more sustainable soy in feed means that farmers will face higher feed prices. As you mentioned, not every market can compensate farmers for their extra investments.
"For De Heus, combating deforestation and land conversion is an important priority. Farmers need to benefit from environmentally friendly practices, at both ends of the chain. With our Global Green Goal, we want to give our suppliers and chain partners the commitment and assurance of our investment in sustainable soy and the sustainable development in our value chain. With our Supplier Code of Conduct, we want to involve our suppliers in our ambitions. Hopefully, chain partners around the world will follow in due course."
FEED. Magazine
In this magazine, we share a selection of stories about progress and sustainability from De Heus business units all over the world. We hope that these stories will inspire you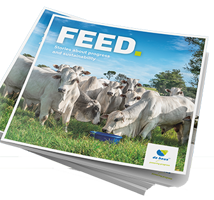 Our Responsible Feeding approach in practise