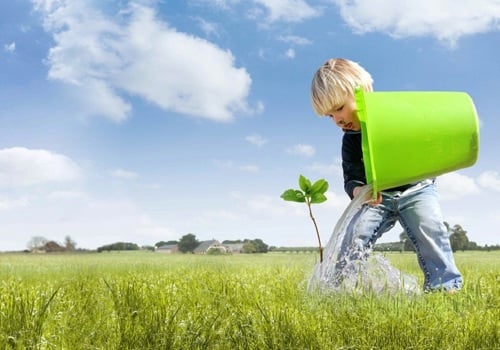 Supplier code of conduct
Creating long-term value
Our commitment to create long-term value
The way we do business is of great importance to us. Not only to protect the reputation we built over the years, but also to add long term value to our stakeholders, the communities in which we operate and the environment we touch. We view our suppliers as partners and care about the way they do business. The De Heus Supplier Code of Conduct ("Code") is a result of our ambition to establish a proactive collaboration with our suppliers in the promotion of lawful, professional and fair practices that integrate the respect for human rights, business ethics and the environment.
De Heus wants to build strong relationships with suppliers based on equality, to face societal challenges together.
Our Business Principles
De Heus Business Principles apply to all of our employees; they provide the foundation for our operations globally.
Our Supplier Code of Conduct enlists our Supplier Partners in upholding these same principles. We believe this joint commitment to ethical conduct and integrity is a strong foundation for trusted business relationships that create shared value.
Application
This Code is applicable to all suppliers and their employees, agents and subcontractors (collectively referred to as "Suppliers") that produce and/ or supply goods and/or provide services to De Heus. The supplier will also ensure that their employees, sub-suppliers and any third parties engaged by them to conduct their business with De Heus, are compliant with the current laws and regulations and act in accordance with this Code.
---
1. Ethical Business
Integrity in doing business is vital for a sustainable relationship with all our stakeholders. De Heus encourages its Suppliers to act with integrity, constantly striving to uphold the highest standards of ethical practice. We expect our Supplier Partners to:
Apply ethical business rules to their marketing and sales activities, be transparent and compete fairly.
Conduct business ethically and avoid corruption, power misuse, fraud and conflict of interest, to have respect for (intellectual) property and to be diligent with customer data.
Never offer or accept bribes, kickbacks, inappropriate gifts or hospitality, or other improper incentives, for or in expectation of a favorable decision, information, opinion, recommendation, vote or any other form of favorism in connection with De Heus business.
Avoid any conflict of interest relating to financial interests or other arrangements with our employees that may be co
Maintain books and records that reflect all transactions in an accurate, honest, and timely way
2. Good Governance
De Heus encourages its Suppliers to comply with all relevant regulatory requirements, the national and international laws and regulations that apply to good governance. Suppliers must have good governance that is based on integrity and facilitates the continuity of the company with regard to all areas of their business and its operations.
3. Human Rights
De Heus encourages that all its Suppliers:
Provide safe and healthy working conditions at all of their operations
Meet or exceed all legal requirements for compensation and working conditions
Never use or tolerate the use of human trafficking, forced labori, or child labor as defined by the International Labour Organization (ILO) ii.
Foster an inclusive work environment that is free of harassment and discrimination
It is important to De Heus that its Suppliers respect and support the free association of labour and employee rights to join a trade union where allowable by law
We expect that our Suppliers do not pay less than the minimum wage that is defined in national and local laws. When these laws are not defined, suppliers will pay a reasonable wage that allows employees to at least provide for their basic needs.
Suppliers will adhere to reasonable working hours and other working conditions (such as safety, health and social security) that follow the local standards and laws and respect the principles of the International Labor Organization with regards to working conditions (ILO No. 87 and No. 98).
4. Responsible Feeding
'Responsible feeding' entails the goal of De Heus to limit our impact on the planet within the earth's boundaries. At De Heus we contribute to the availability and accessibility of safe and healthy food in a sustainable manner. We realize we are an integral part of the food chain. Therefore, we are committed to promoting best practices under all circumstances and we will not compromise Food and Feed safety. We commit ourselves to actively reduce the impact in these areas and compensate when necessary. De Heus believes it is important that its Suppliers protect the health and safety of citizens and the animals we feed and expect our Suppliers to:
Supply reliable, environmentally friendly, sustainable and safe products and/or services.
Maintain strict standards to promote product, food, and feed safety
Strive to reduce environmental impact through efforts such as ending deforestation, minimizing greenhouse gas emissions and waste, and using resources efficiently
Protect water resources by minimizing use of water in their operations, avoiding contamination from their operations, and reducing the impact on the water resources of the surrounding communities
Visibly commit themselves to realizing social and environmental improvement.
5. Compliance
De Heus has the right to verify compliance of this Code at the Supplier by periodic company visits and by requesting business reports. The Supplier declares to comply and fully cooperate in this research and the implementation of improvement plans. Suppliers are expected to notify De Heus contract managers when informed the Code has been breached and initiate corrective action. When it becomes apparent that a Supplier has structurally deviated from the Code, this will have consequences for the continuation of the relationship between the Supplier and De Heus. We expect our suppliers to:
To provide insight in operational processes, chains and performance related to societal achievements. Transparency enlarges mutual trust and allows for insight in possible improvements therefore De Heus will provide the same information upon request.
Employ appropriate quality audit and compliance processes for matters such as product, food, and feed safety, worker health and safety, and labor and employment in accordance with national/ local regulations.
6. Cooperation
It is our goal to build trust-based relationships with ethical Supplier Partners. Breach of this Code may result in actions being invoked against the Supplier, in addition to any contractual or legal remedies. De Heus welcomes an open dialogue about meeting the criteria of this Supplier Code of Conduct and expects all suppliers to reflect the willingness to mitigate nonconformities. When there is a concern, our practice is to work with the Supplier Partner. We may be able to help identify possible improvements. However, when an issue cannot be corrected or a Supplier Partner is unwilling to engage, we reserve the right to end our relationship.
If you see or suspect any conduct or business practices that you think could violate our Supplier Code, please contact De Heus directly. You may raise a concern or get help by informing the Group Integrity & Compliance Manager at De Heus (integritycompliance@deheus.com) in the event that any staff of De Heus solicits, obtained or has made an attempt to obtain gratification for himself/herself or for any other person. Getting in touch with us quickly helps to prevent problems and correct any that have already occurred. We handle all reports promptly, fairly, and as confidentially as possible.
---
Footnote
i According to ILO Forced Labour Convention (no. 29), forced labour is any work or service performed under the menace of penalty, and for which the said persons have not offered up themselves voluntarily. There are three common forms: - Prison labour: Work performed by individuals incarcerated by either the state or military that is a requirement of their sentence and usually without compensation. - Indentured labour: Work performed by an individual contractually bound to an employer for a specific time period, which is usually in return for payment of travel and living expenses. - Bonded labour: An illegal practice in which employers give highinterest loans to workers who either individually or as an entire family then labour at low wages to pay off the debt.
ii We uphold the ILO Minimum Age Convention (no. 138), which sets the general minimum age for admission to work at 15 years (13 for light work) and the minimum age for hazardous work at 18 (16 under certain strict conditions). It provides for the possibility of initially setting the general minimum age at 14 (12 for light work) where the economy and educational facilities are insufficiently developed.