Healthy fish need clean water
All around the world, the mismanagement of plastic waste is a big issue. As the waste carries over to nearby rivers and leaks into our oceans, the waters in which many of De Heus' customers grow their fish are increasingly polluted. One day a year, De Heus Myanmar aqua feed factory workers take it to the streets of Yangon to raise awareness about the global plastic problem. In charge of coordinating the troops is Rachel Twhe, project manager at De Heus Myanmar.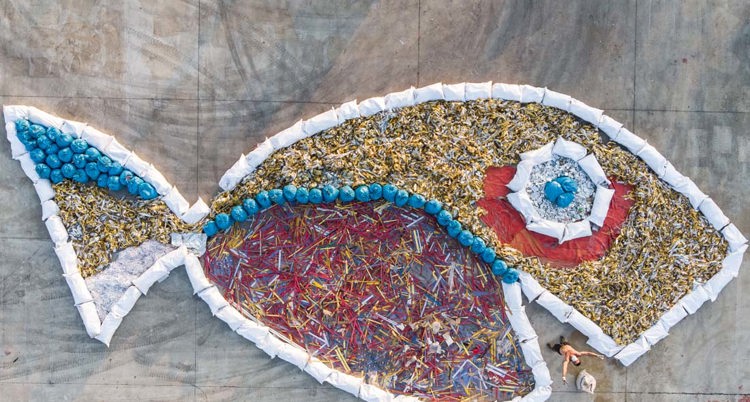 How important are environmental issues in Myanmar?
"For many years, Myanmar has relied heavily on natural resource exploitation to sustain economic growth. At the same time, there has been rapid urban growth in our bigger cities. We now see serious environmental issues emerging, such as poor air quality and poor waste management.
Fortunately, people are much more aware than they were 20 years ago, especially the younger generation. The Myanmar Sustainable Development Plan, which is inspired by the global sustainable development goals, has played an important role in this."
What started this clean-up initiative?
"At the end of 2019, we opened our first aqua feed production mill in Yangon, Myanmar. The streets here are littered with more and more plastic every year. As the waste carries over to the Irrawady river and leaks to the ocean, Yangon contributes to 29 tons of plastic waste pollution in the surrounding marine habitats.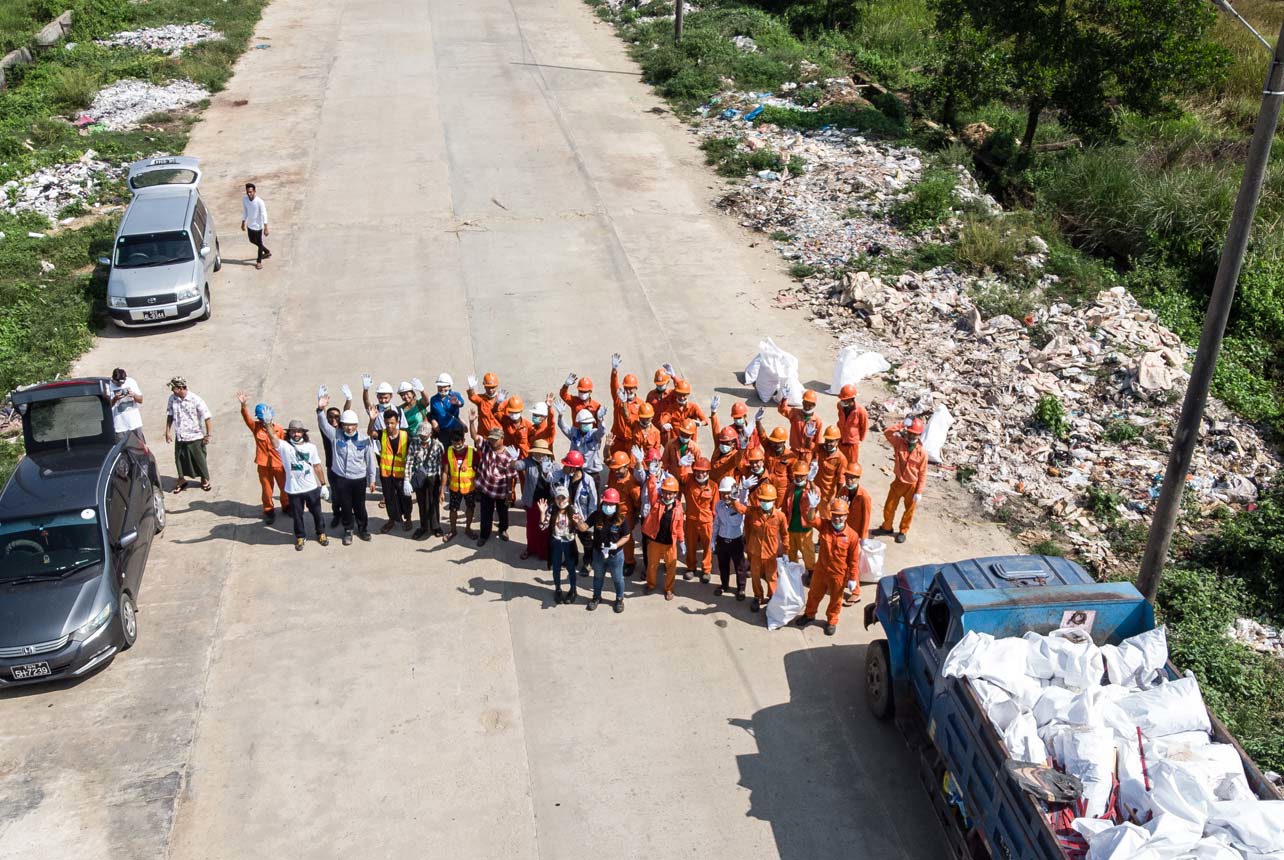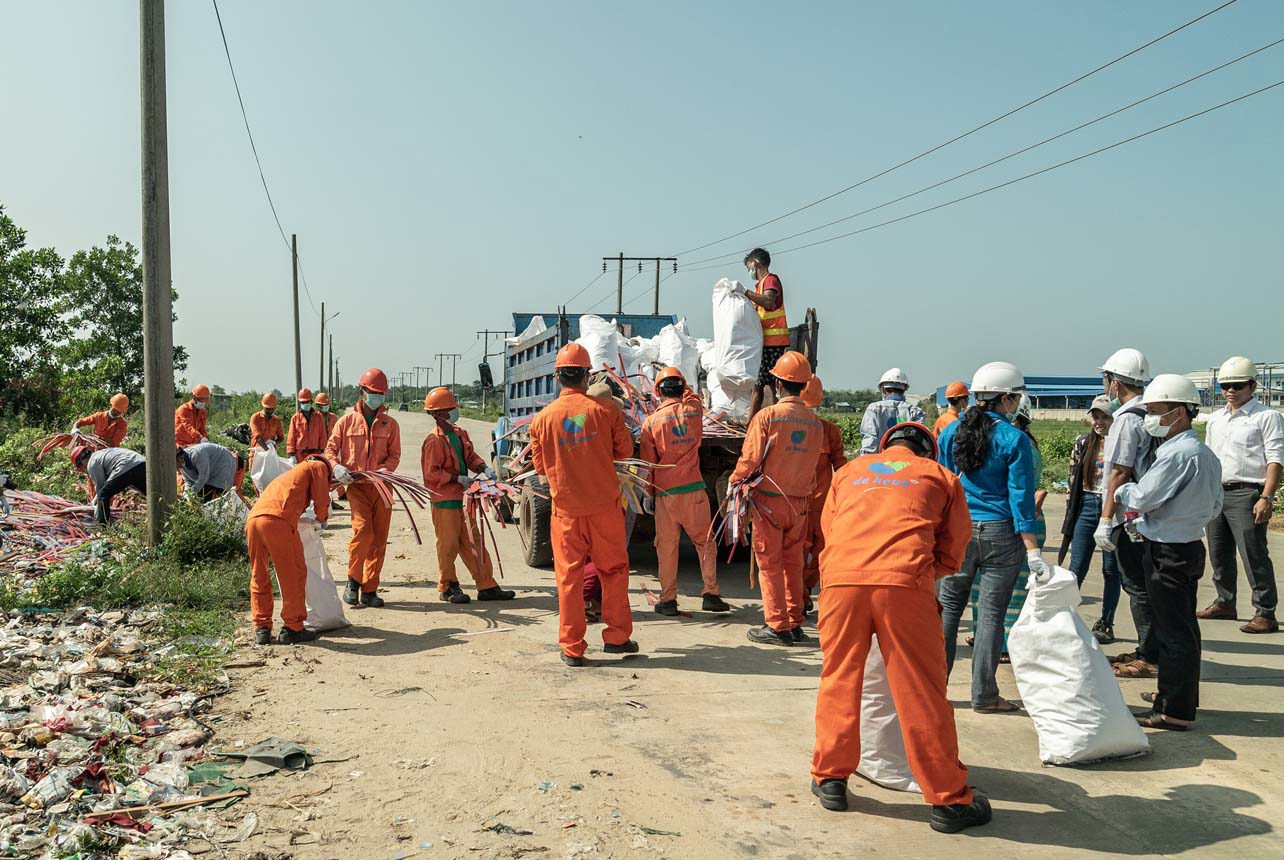 As we know, besides high-quality feed, aqua farmers need clean water to breed healthy and high-quality fish. To raise awareness of plastic pollution in the area surrounding our production mill, Rolinda de Heus initiated the Big Fish campaign. This led to our first annual plastic clean-up."
Did you achieve your goal?
"We collected two truckloads of rubbish, consisting of mainly plastic bags, straws, pieces of wastepaper and cotton pieces. We used colourful bits of plastic to create a giant fish, which we displayed on the factory premises for a few days.
I think it's safe to say we caught the attention of the people working in the industrial zone where facilities are located - it was hard to miss. Why a fish? To symbolise the dangers of water pollution for our marine habitats and local aquaculture farmers. Our challenge is to collect even more plastic next year with more support and enthusiasm from our employees! Hopefully we are able to extend this initiative to the locals in the industrial zone as well, to kick start a healthy cycle of environmental conservation for the community."
Our Responsible Feeding approach in practise