De Heus Feed Academy: How every farm specialist brings our global knowledge to the farm
No two farms are the same. And neither are their challenges. Farm specialists play a key role in supporting our customers. By applying De Heus' global knowledge and expertise to local situations, they provide every farmer with tailored and practical solutions. This requires a lot of know-how. At Feed Academy, farm specialists have 110 years of company knowledge at their fingertips.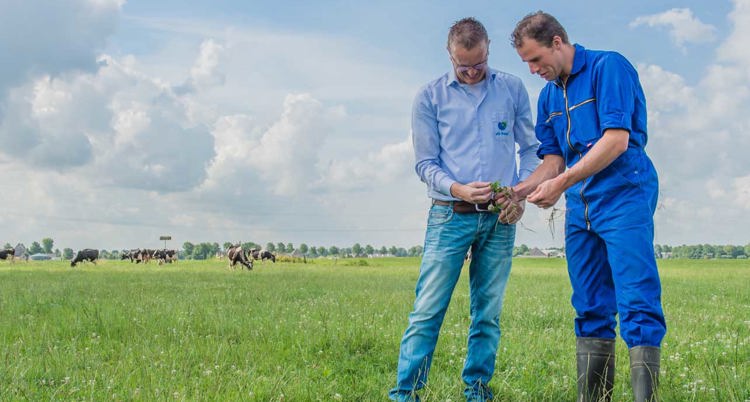 Over the past 110 years, De Heus has gathered an incredible amount of knowledge. Farm specialists are key players in transferring this company knowledge to De Heus customers around the world. Which is why De Heus firmly believes in a hands-on approach. Working alongside a farmer, farm specialists can see and experience all the variables that influence daily operations on the farm. Climatological factors, quality of roughage and availability of raw materials, for example. This full scope enables specialists to look for solutions that fit the specific needs of the farmer, his animals, type of farming and business goals.
To help farmers with their challenges of today and tomorrow, De Heus constantly aims to improve its products, services and farm advice. Since 2015, global learning platform Feed Academy has given De Heus farm specialists access to the latest research, knowledge and technologies for all animal species. Covering topics such as physiology, genetics, animal health and welfare, nutritional needs, and De Heus' full range of feeds. The platform also contains the latest insights into local market demands and legislation on animal welfare, medication and emissions – providing farm specialists with up-to-date information about the issues facing farmers.
Didactics experts designed a training methodology that fits farm specialists' daily practice and the key factors for keeping animals healthy and optimising production levels. Which is why Feed Academy combines online learning modules with practical training sessions at one of De Heus' research farms or at a customer's farm – specialists acquire new knowledge and skills that have been proven in practice.
Sharing best practises across the globe
As farmers around the world increasingly face the same challenges, De Heus business units are shifting their knowledge exchange to a higher gear. "Business units can learn a lot from each other's local experiences," says Marcino Pereira, services manager Swine at De Heus Brazil. "For example, about the many different challenges that today's farmers face, the creativity our farm specialists use in developing tailored solutions, and the improvements in farmers' performance."
Besides the organisation-wide learning modules, De Heus Brazil decided to develop learning modules tailored to their local customers' needs and challenges. "A pig's physiology is roughly the same anywhere in the world. Variables around the animal, however, are constantly changing and based on the local situation."
"Thanks to Feed Academy, De Heus customers not only receive support from their local farm specialist, but from De Heus farm specialists all over the world."
With the help of colleagues in the Netherlands, Pereira started customising the gestation training module for pig farm specialists in Brazil. "More and more Brazilian pig farmers want to climatise their sheds due to high outside temperatures. This involves switching to closed housing. An important focus point during a sows' gestation period is getting enough daylight, which influences her hormone levels. Due to the tropical climate in Brazil, we don't have a lot of experience with closed housing. A sharp contrast to the Netherlands, with its cold winters and hot summers. De Heus' pig farm specialists in the Netherlands are very knowledgeable about closed housing, climate control and artificial light. Drawing on their experience, our farm specialists can develop solutions to support Brazilian farmers in switching to closed housing whilst maintaining optimal reproductivity levels."
To share is to multiply
The key factor to facilitating the knowledge exchange between Brazil and the Netherlands was finding the right technology. "Many of our specialists don't speak English. We found a tool that provides an almost realtime translation of English to Portuguese and vice versa. Our specialists in Brazil can now engage with our colleagues in the Netherlands in real time!"
Feed Academy isn't just about farm specialists learning new skills, Pereira points out. "It's about feeding back practical experience to De Heus' global knowledge bank. Farm specialists play an important role in building the bridge for knowledge exchange between our organisation and farmers. And that bridge is increasingly becoming a two-way street. Thanks to Feed Academy, De Heus customers not only receive support from their local farm specialist, but from De Heus farm specialists all over the world."
FEED. Magazine
In this magazine, we share a selection of stories about progress and sustainability from De Heus business units all over the world. We hope that these stories will inspire you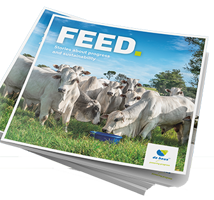 Our Responsible Feeding approach in practise