Achieving local impact as a supplier of animal feed
The strategy of De Heus is twofold. In several countries De Heus has its own operating companies and factories, in other countries De Heus supplies the local market through Koudijs, its export organisation. Koudijs' position as an animal feed supplier brings its own unique characteristics to supporting customers, says Harry Schimmel, Sales Manager for the African and the Middle Eastern markets. Having worked and lived in both Ethiopia and Myanmar for several years, he can share more about Koudijs' role in developing countries.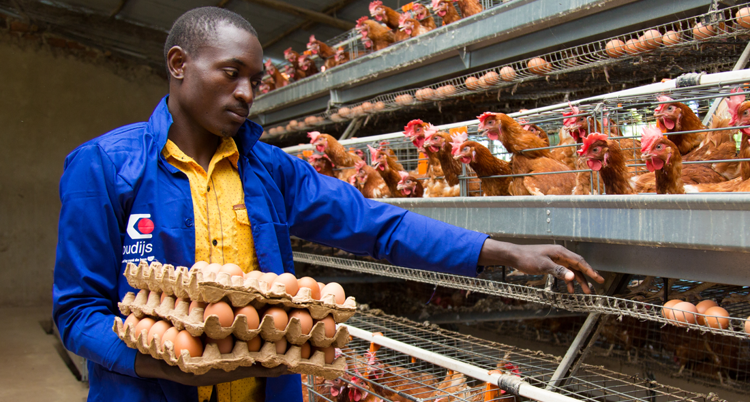 How do you determine the attractiveness of a market?
"We always start with desk research to explore the market's characteristics. We look at what type of market it is and which actors are active. A market that is mainly served by local feed mills is different from a market in which farmers produce the feed themselves. The latter offers us more opportunities."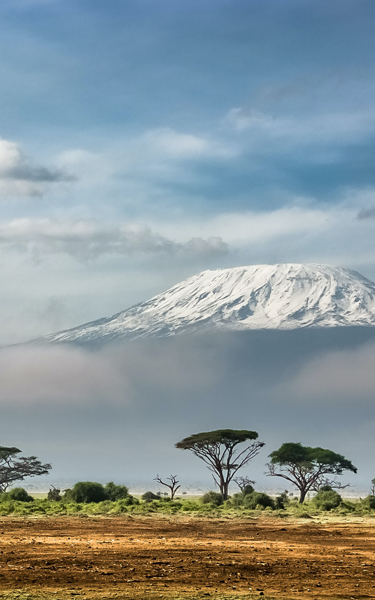 How does your type of support as a supplier differ compared to countries where De Heus has its own production locations?
"Not having a headquarters or production location doesn't mean that we don't have a presence in the market. We make sure that our knowledge reaches the farmer, either directly through advisory teams that we train locally or through our local partner.
The main target group for Koudijs are poultry farmers. We advise them on the use of our concentrates and how to mix with their own local raw materials. We analyse these raw materials in our laboratory in the Netherlands. After which we look closely at what should be included in the concentrate to provide the farmer with the best possible ration. In addition, together with our local importers, we organise technical seminars to provide farmers with tips and tricks in an accessible way. All this, together with our feed concentrates, ultimately contributes to higher production and a better income for the farmer."
Switching to premium feed is an important step for farmers. As we know from experience, premium feed will ensure a higher production.
What are the main differences between the needs of farmers in Africa and the Middle East?
"The African market is characterised by small-scale farms that are often family-run. The farmers are eager to learn how to grow their production and boost their income, so we help them with the first steps in improving and professionalising their business.
For example, we provide analysis services for their raw materials in order to prepare their feed in the most optimal way, we give advice on how to receive vulnerable one day chicks, optimise housing for one day chicks and also on what to do in extreme heat to reduce heat stress.
Switching to premium feed is an important step for farmers. As we know from experience, premium feed will ensure a higher production. This provides a higher income for farmers in the long run which allows them to invest more in their business. Thanks to our widespread dealernetwork our feed is easily accessible for local farmers.
In the Middle East, however, the agricultural sector is already more advanced, as is the advice we give farmers. We help them with their specific feed formulation and financial administration. To ensure that farmers can access credit, our staff in the Middle East work closely with banks. It is an incentive for the farmer to make sure that they have their administration in order."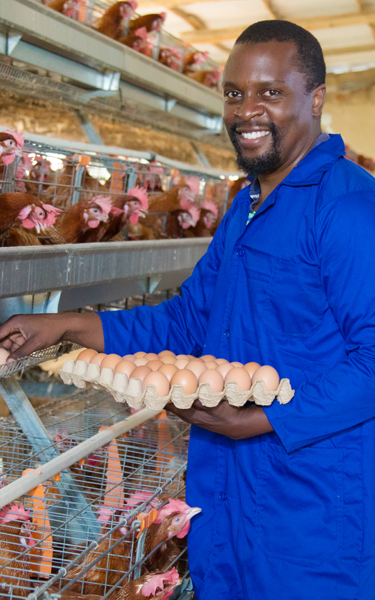 What can we expect from Koudijs in the near future in terms of supporting clients?
"In the markets where we are active through our export, we are often further away from the end user - there is always a distributor in between. To be close to the market and assure that Koudijs is and will remain the optimal solution for farmers, we are investing in more local Koudijs teams on the ground in several countries. In addition, to provide better support for farmers in the regions where we operate, we are currently developing an app in close cooperation with our parent company De Heus.
Through the app, we aim to increase farmers' knowledge of the life cycle of chickens. Its functionalities should help increase the technical performance of the farm. The key idea of the app is that the farmer receives daily advice tailored to the age of his flock. This starts with daily feeding recommendations. However, the app also covers other technical aspects, such as ventilation and the height of feeders. Notifications inform the farmer of important tasks, for example, if he needs to change the ratio of the food. The app is designed to enable the farm manager to delegate tasks to his employees and monitor whether these tasks have been completed. In a future update of the app, we plan to add videos showing how the different tasks should be performed. Through the reporting tool, the manager receives a daily report with important data such as the temperature in the barn or the amount of feed given.
We really think this app can offer poultry farmers valuable support in their daily operations and improve their business processes. So, we'll be devoting considerable attention to its development and dissemination in the coming years. The combination of our presence, services and quality we offer, are a driver to move the poultry sector forward in the countries we operate."
FEED. Magazine
In this magazine, we share a selection of stories about progress and sustainability from De Heus business units all over the world. We hope that these stories will inspire you