From tie stall to cubicle stable with a milking robot
The Van de Kamp-Vliek family mixed farm is located at the edge of the forest in the municipality of Putten in the Province of Gelderland in the Netherlands. Last year they replaced their tie stall with a cubicle stable with a milking robot. It was a big change, but they are happy that they made the switch.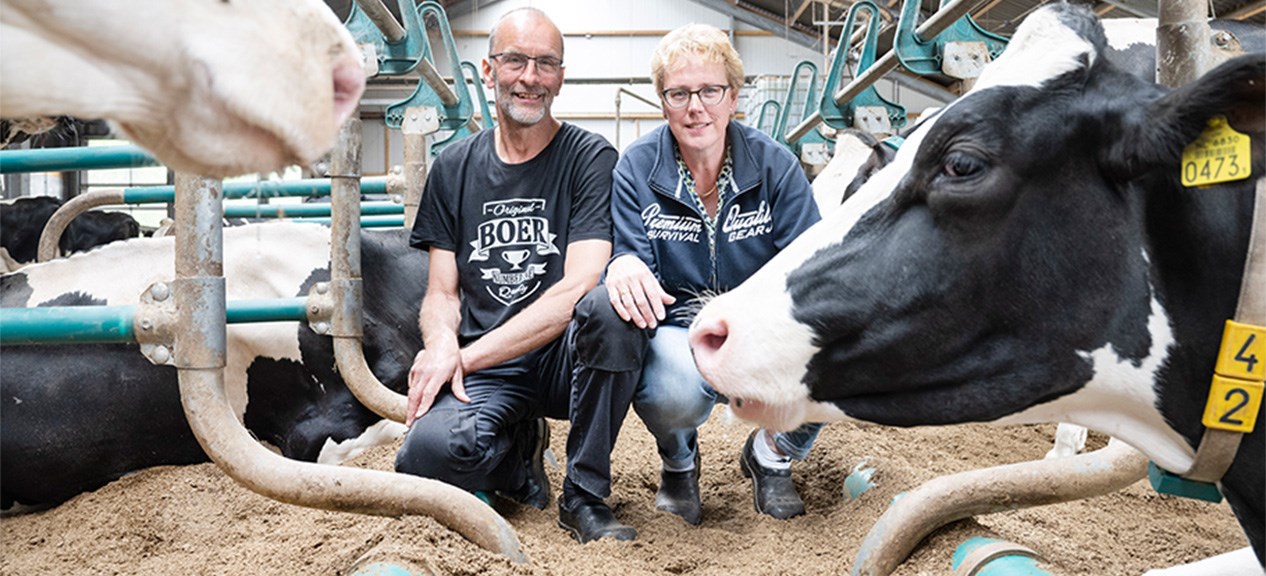 The farm
Nico (58) and Wilma (53) have three children: Jan (17), Bernadet (16) and Mark (13). They operate a livestock farm with 55 dairy cows and 1,900 fattening pigs. In addition, they have 37 hectares of land. Part of the land is located near the new cubicle stable and part is located further away. Of the land, 23 hectares is grassland, 11 hectares is used to grow corn and 3 hectares is used to grow potatoes.
The essential first, followed by what's necessary
Nico's parents started the farm in 1958. In 1996, Nico joined his parents and in 2003 he completely took over the farm. From the very beginning, the cows were milked in a tie stall and the herd has since grown to 45 dairy cows. To do everything that needed to be done for the cows and the pigs always were hard work. Wilma: "In those days, we first did the essential work and after that, the useful work, followed by the fun part, but we did not often get that far. We were always busy."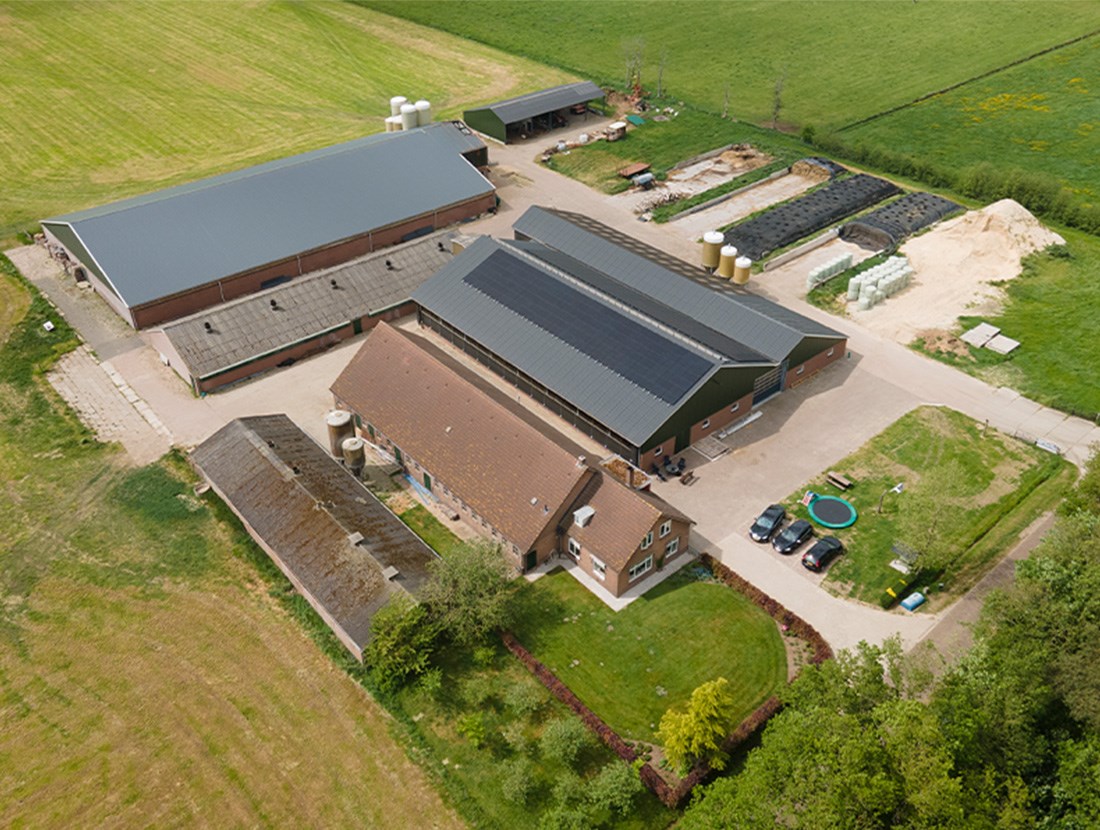 Cubicle stable with a milking robot
In the summer of 2021, they made the switch to a cubicle stable with 63 spacious lying spaces and a GEA milking robot. This entire unit was combined with the existing young livestock and dry cow stable. The start-up went very well, although milk production dropped more than expected, especially among the older animals. This was in part due to the moderate 2021 spring silage harvest. Like many silages this past year, this silage had a low protein, as well as low VEM (Feed Unit Milk) concentration. As a result, rations had to be adjusted using protein-rich feed concentrates and energy. However, one of the benefits of the silage was that it was a good feed with a coarse structure. This helped keep the cows healthy.
Excellent cooperation
Switching over to a different stabling system always requires a lot of extra work and it is then good to see that there is a lot of cooperation within the sector. Nico: "For example, there was excellent cooperation between the supplier of the robot and De Heus. We always managed to find a solution together for problems relating to various aspects, such as settings, rations or feed concentrate tables. I do have a tip for colleagues who are also planning to switch to robot milking: have patience, and the courage and fortitude to let go."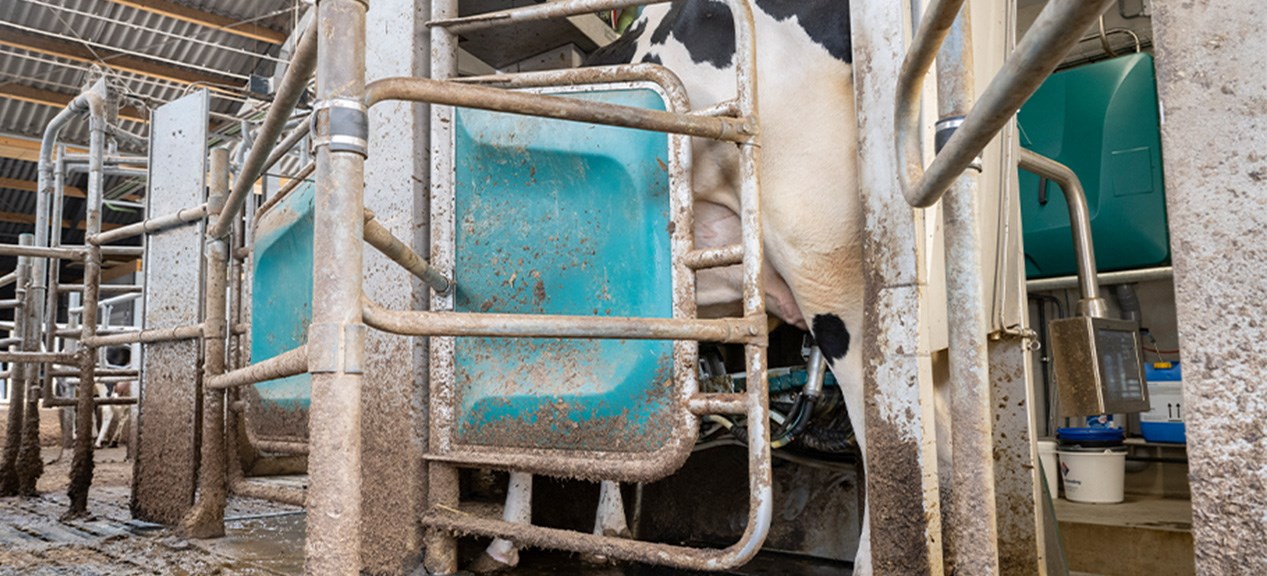 Getting used to the situation
Although, it was quite a change for people and animals alike, Nico and Wilma found that they quickly got used to it. In the former situation, all the cows had to do was take in feed and produce milk. Everything else was done for them. Nico: "In the former situation, I literally crouched by the cow twice a day. Today, this physical work is much reduced. I now view my animals from a very different perspective and I work much more with lists." When a cow is refused, this may be an indication that the milk's conductivity is too high. Milk conductivity says something about the milk's ion concentration. For example, mastitis causes the ion concentration in the milk to change, which draws your attention to this issue. This allows you to quickly intervene. Cows that have calved, perfectly start up again and you no longer need to worry about this: "In the past, following up on these cows took a lot of time, but now this is a thing of the past. Today, I no longer have any cows that require me to follow up on every day," says Nico.
"Have patience, and the courage and fortitude to let go."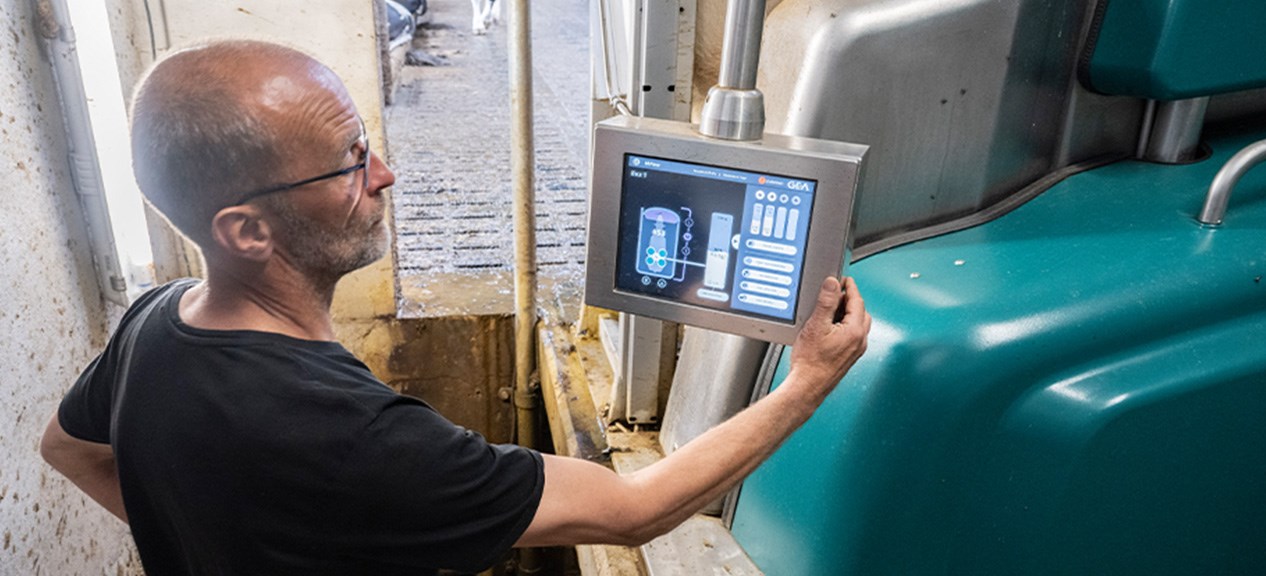 "Many heifers giving milk"
The Van de Kamp family is positive about the changeover. The goal is to have a full stable by the end of the year. Nico: "It looks like we will be achieving that goal, because many heifers are starting to give milk." Nico absolutely does not want any purchased animals: "There are always problems with this. They do not match your herd's health status, they are not a good match for your livestock stable or they do not match your breeding goals." Things are now on the upswing. Now that increasingly more cows are giving milk, the number of litres is increasing as well.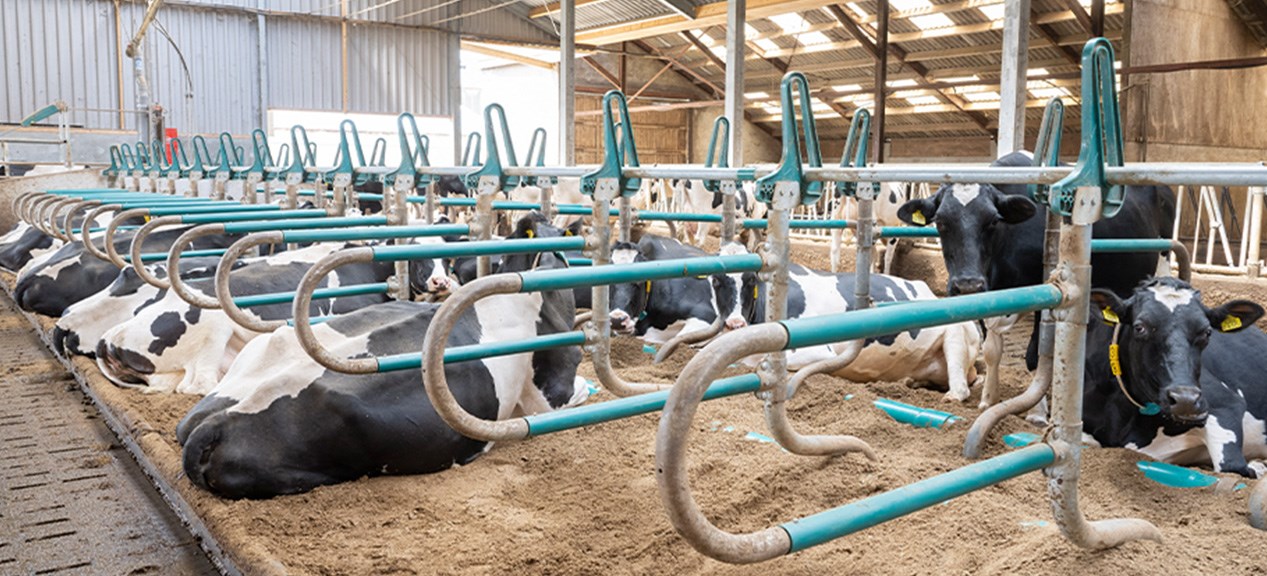 Finger on the pulse
Now that everything is running as it should, it is important to keep a finger on the pulse and, where possible, optimise the operation. De Heus' Robot Expert is used for this purpose, for example. Nico: "It is nice to see that De Heus is looking after this, because this is highly specialised work. They help me make the observations more specific and accessible on the screen. This makes it easier to discuss the results, and where necessary make adjustments. For example, in terms of access to the milking robot or providing feed concentrates. By acquiring insight into various details, I obtain an excellent overview of the cows' and robot's performance."
Pasture grazing
In the second half of last summer, the cows, after they got used to the stable, went back into the pasture. Although they did this previously as well, expectations following the changeover were exceeded. Nico believes that the cow itself must be able to determine when and how long to graze in the pasture. "We did not acquire the milking robot to increase our workload, but to decrease it."
Expectations exceeded
The changeover was quite a job for everyone and everything involved. But in retrospect, Nico and Wilma are very happy with it: "It exceeds all of our expectations. Before this we also enjoyed our work, but it kept us extremely busy. Today, we have time again to devote more attention to our social life and that makes life even more enjoyable."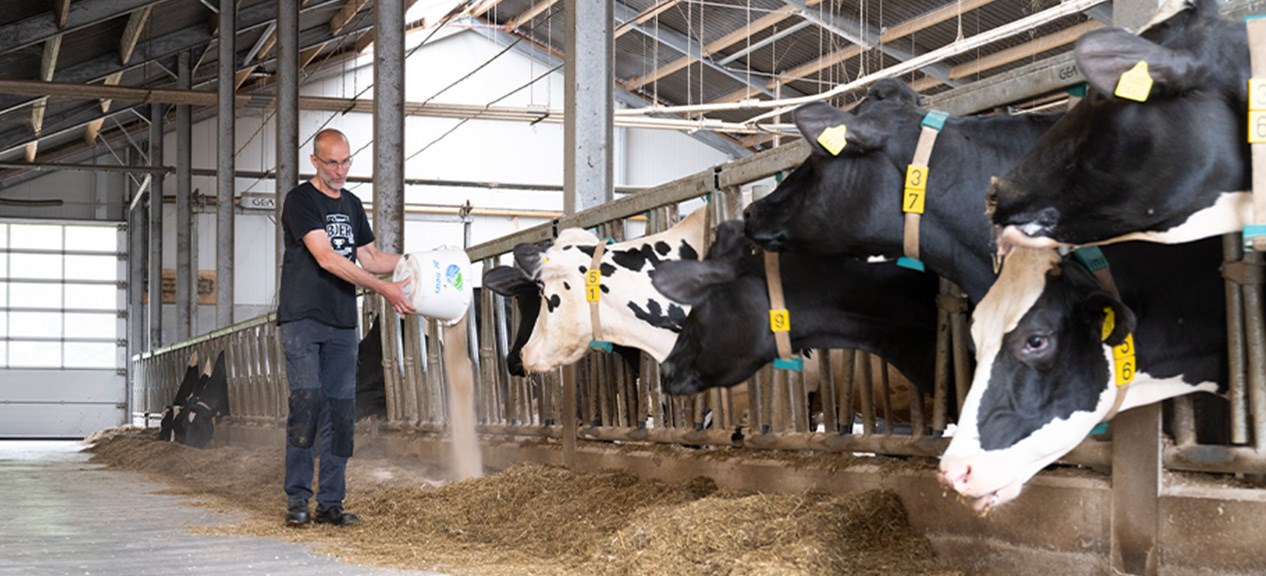 Farmers around the world share their success