Our people
Susandi - Production Section Head Aqua
Susandi has worked for De Heus Indonesia since 2000, when De Heus acquired PT Universal Agri Bisnisindo (UAB). He started working on a project, continued into commissioning and then went into maintenance. After that he moved to the operator room, was promoted to supervisor and finally ended up as section head.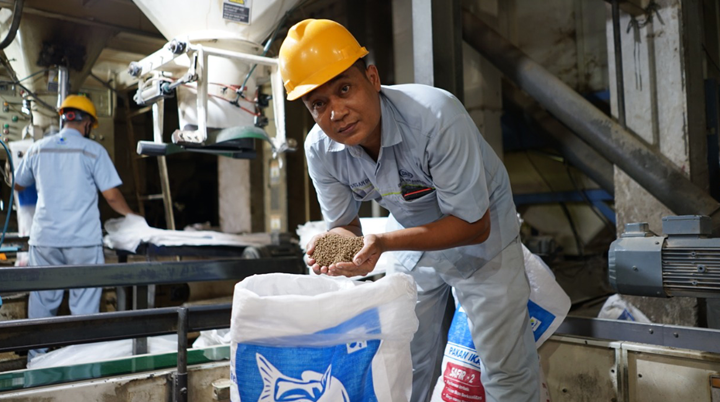 Many changes
At UAB, he was used to working with manual programs but De Heus introduced many changes when they came to Indonesia and acquired the company. Now he can use automatic programs and control the production process through the PLC program from the monitor. He has also learned a lot about feed production, such as maintaining quality whilst fulfilling the quantity requirements.
Proud to be part of the De Heus team
Every morning Susandi plans and monitors the production process and then checks the current stock with the supervisor. This ensures that the process runs smoothly every day and that they can deliver the product on time. "What makes working for De Heus so much fun is the people. Because the work system, programme and projects at De Heus are growing, we work together very closely. Especially since the acquisition by De Heus, the management always supports us to be better each day. I am proud of a great team and what we have achieved so far."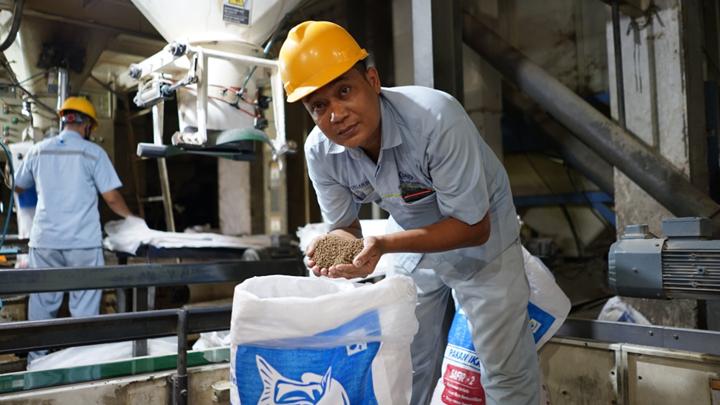 Susandi
Production Section Head Aqua
Always open to learn
Sandi: "One thing that makes us feel excited is when sales numbers increase. It makes everyone involved in the process want to work even better." Sandi has a message for anyone wanting to join the De Heus Indonesia team. "We look forward to welcoming people with experience who can help us make changes in our office, because we want to continue improving and growing. But we also encourage new graduates to apply. If you are excited about learning, you will always have a place at De Heus!", Sandi concludes.
Join our team!
We offer as many career opportunities as different destinations to work in. For a possible match in your workfield check our vacancies.