'With a transparent carbon footprint of feed, De Heus provides opportunities for the entire value chain'
The livestock sector takes its responsibility in combatting climate change by reducing its emissions. Actors throughout the value chain are intensifying their efforts to reduce their climate impact and meet their sustainability targets. The most prevalent area of attention is reducing the carbon footprint.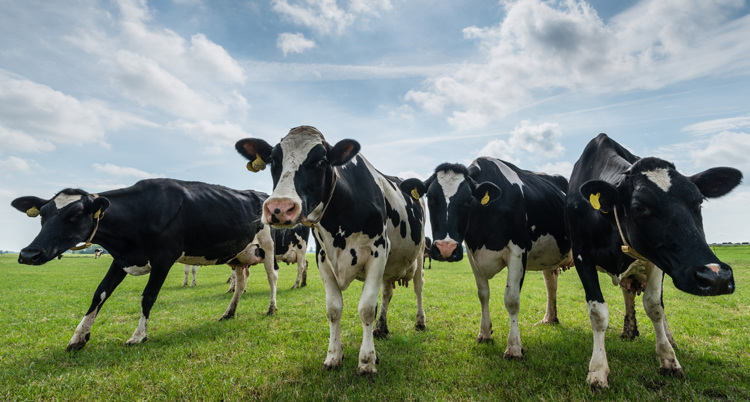 Driven by legislation and societal demands, value chain partners increasingly want farmers to provide more transparency about the environmental impact of producing animal proteins. Mainly in Europe but also in other countries, De Heus business units expect chain partners in their regions to follow soon, particularly in countries where their value chain exports products to Europe. This so-called carbon footprint is a sum of the Greenhouse Gas emissions in every link in the value chain – from the raw materials that go into animal feed to management decisions at farm level. The Food and Climate Research Network,a network of high standing universities (Cambridge, Oxford, Wageningen, CSIRO Australia), has calculated that the total contribution of livestock is 14.5 percent of the global Greenhouse Gas emissions (GHG).
Ruminants account for 80 percent of the 14.5 percent. About 13 percent of the 14.5 percent of emissions are related to the production of animal feed, amounting to 1.9 percent of global GHG emissions. "At De Heus, we not only want to reduce our own carbon footprint, we also want to provide customers and chain partners with transparent information about the carbon footprint of our feed," says Karst Mulder, project manager for De Heus' group-wide CO2 ambitions. Calculating the carbon footprint of our feed is therefore one of De Heus' Global Green Goals. "Providing transparent information is part of our responsibility to reduce the carbon footprint of animal protein that leaves our value chain."
In 2021, De Heus developed a tool that can calculate the carbon footprint of every type of feed, premix and concentrate, for every animal species, at every De Heus feed production location in the world. A comprehensive project, which involved colleagues from purchase, R&D, formulation and IT. "The IT system is now up and running to automate the calculations. Ready for the group to get involved."
How to calculate the carbon footprint of feed
To calculate the total carbon footprint of an individual type of feed, premix or concentrate, De Heus adds up the environmental impact generated by the following
Part 1
The country of origin of raw materials (i.e. Life Cycle Analysis for each raw material)
+
Inbound transportation from country of origin to De Heus production location (e.g. distance, transport vehicle, type of fuel)
Part 2
The production processes at De Heus production location (e.g. all resources needed for production processes, such as milling, pressing and mixing)
Part 3
Outbound transportation from De Heus production location to our customer (e.g. distance, transport vehicle, type of fuel)
An organisation-wide effort
Each feed production location is expected to provide the necessary figures and data from last year so that we can do the calculations for all their feeds. This calculation is divided into three parts. The first part is based on the origin of the raw materials for each individual type of feed, premix or concentrate, and the inbound transportation of each individual raw material. "Knowing the exact origin of a raw material is incredibly important, because each individual origin has its own carbon footprint. Purchase officers at every local feed production location will need to provide us with this information about the procurement of raw materials."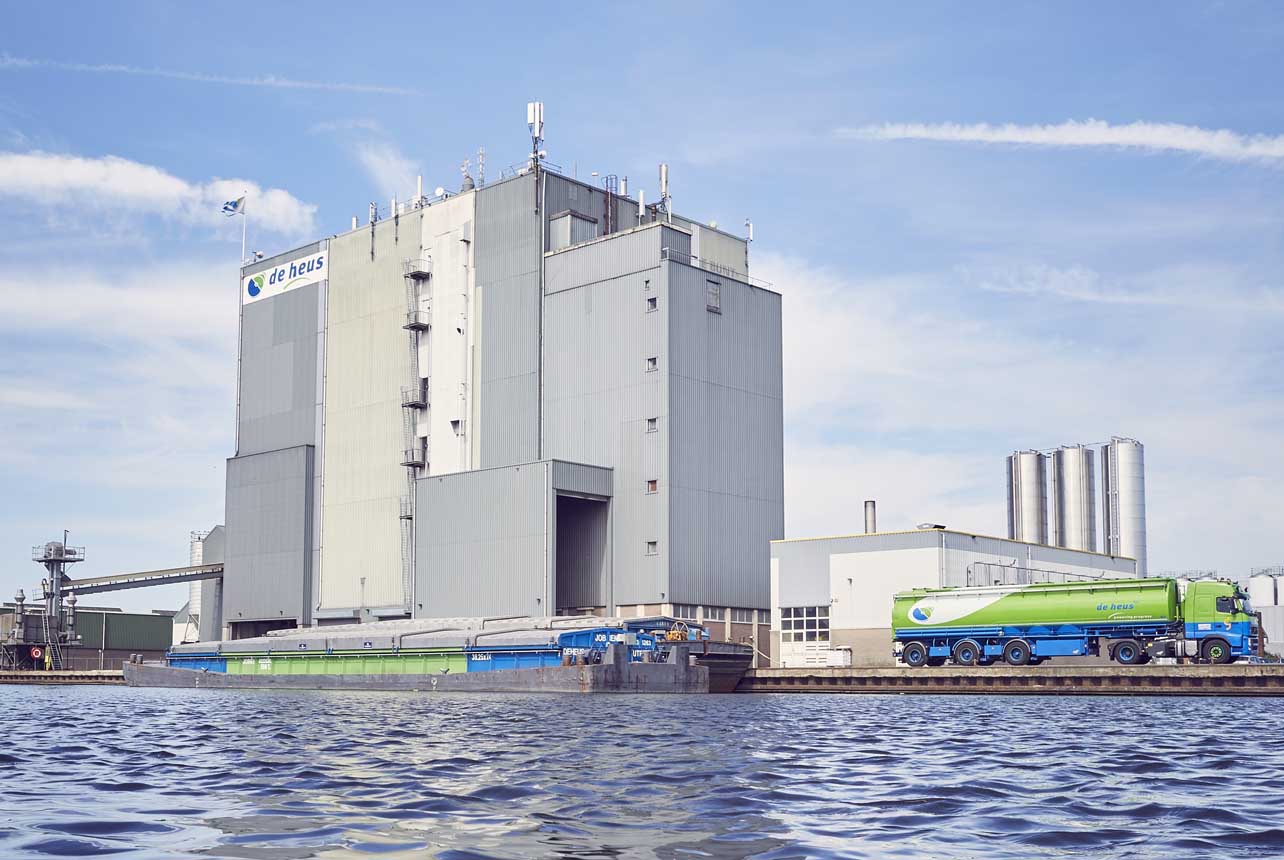 The carbon footprint of a raw material is based on Life Cycle Analysis (LCA). This is a method to evaluate the environmental impact of a product based on an assessment of the full life cycle. LCA considers variables such as soil fertilization, crop growth, harvest, yield per hectare, land use change, processing, manufacturing and transport. De Heus uses data provided by the Global Feed LCA Institute (GFLI).
Parts two and three of the calculation depend on the production conditions in the individual business units and the transport options to customers. "Transport & logistics coordinators and plant managers play an important role in providing the necessary numbers and percentages related to emissions during production processes and outbound transport."
Opportunities for added value
"Starting in 2023, the carbon footprint will be an additional parameter that our feed formulators can use to optimise our feed. This creates new possibilities to add value for our customers and chain partners, such as by developing new premium concepts for our local markets. We can take an example from On the Way To Planet Proof, a certification programme developed by a dairy cooperative in the Netherlands. Dairy farmers receive a premium price per kilo of milk if they meet premium market standards, for example a lower carbon footprint." – Karst Mulder, project manager
Next steps
A dedicated project officer will support business units throughout this process to ensure that De Heus meets the Global Green Goal by the end of 2022. "The experience we gain in this first year will be used to optimise the data collection process. So that we can do it even better and faster in the coming years."
Karst Mulder will continue working on the next steps in De Heus' CO2 ambitions, which are twofold. "Now we know how to calculate these figures, we can track and measure the environmental impact of our company – the basis for setting SMART targets and a systematic approach to reducing our overall carbon footprint." The second ambition is to develop a model per species to quantify the effect of different factors on the carbon footprint per kilograms of end product. "In the near future, our farm specialists will be able to use this model to advise our customers on the steps they can take on their farm to further reduce the carbon footprint of their milk, meat, eggs and fish."
FEED. Magazine
In this magazine, we share a selection of stories about progress and sustainability from De Heus business units all over the world. We hope that these stories will inspire you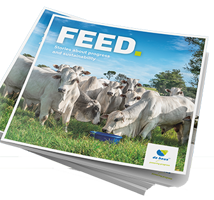 Our Responsible Feeding approach in practise