R&D updates: Innovating across the globe
Research forms the basis for every innovation that De Heus brings to farmers. To stay ahead of the curve, we are continuously expanding our global knowledge for improving animal health and feed efficiency. At our research farms, by working together with customers and chain partners, and through collaboration with national and international research partners. Four of our R&D professionals share the latest insights into the research projects they are responsible for.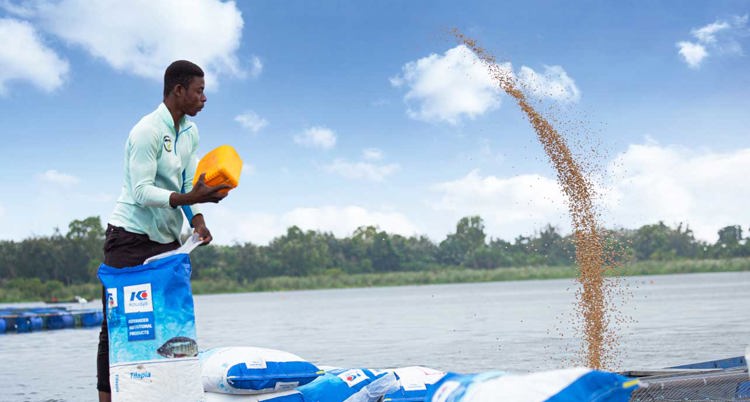 Finding local alternatives for soy in poultry feed
"Driven by our ambition to reduce the carbon footprint of our feeds, we look for opportunities to increase the flexibility of raw material usage. Soy is one of the major raw materials in poultry diets. This raises the question: how can we produce soy-free poultry diets without affecting technical performance? It's vital for us to know the specific nutritional requirements of the animal, because consistency in feed offers farmers predictability in their farm results. For each ingredient we want to use, we therefore need to understand the value for the animal."
"In order to create flexibility in raw materials usage, we aim to source raw materials that are locally available to our business units wherever possible. With our research, we can provide our business units with the right alternative in each of our markets. The biggest bottleneck at this point is the availability of these raw materials. By engaging with local suppliers and producers, we can work on stimulating the local production."
- Celine Chang, Manager Global Support Poultry
Improving protein efficiency in ruminants
"Ruminant farmers are under increasing pressure to keep nitrogen emissions and production costs low, whilst maintaining production levels. The amount and utilisation of protein in the ration directly influences nitrogen emissions. Moreover, protein is one of the most expensive nutrients. We therefore studied how we can adjust ruminants' diet in a way that increases protein efficiency, whilst reducing nitrogen emissions and production costs.
Our key focus in this research was using natural additives from plant extracts. These can be used to influence the rumen microflora and improve the utilisation of protein from the feed. Higher protein absorption means higher protein levels in milk and lower nitrogen emissions. We tested several natural additives available on the market on our dairy research farms and more than fifty practical dairy farms of De Heus customers.
Based on our findings, we developed a new feed concept. With this concept, farmers can reduce the amount of protein-rich feedstuffs, such as soybean meal, in the ration without compromising production performance. Not all farmers use the same ration, however. Depending on the ration – for example whether a farmer grazes his cattle, or the amount of maize silage in the ration – the effectiveness of additives may vary. We use our ration calculation system to determine whether a ration fits the right criteria to apply the correct additive, to increase net returns. With this system, we can make sure that that this new feed concept can be used by as many farmers as possible."
- Jacob Goelema, Team Leader R&D Ruminants
- Jeroen Doorenbos, Product Developer Ruminants
Expanding our scope to more aquaculture species
"In our first years of doing research in Vietnam, our focus was on tilapia, one of the main species in our most important markets. We studied the digestibility of each different feed ingredient we use, and now know exactly how effective any feed composition is. Tilapia tolerate many different feed types and are quite resilient. This makes it a 'model fish' for aquaculture research." "With our increasing presence in growing markets in Asia and Africa, De Heus has new nutritional challenges for shrimp, pangasius, African catfish and several species of carp. Relying on our previous experience with tilapia, we perform trials that will support our new and fast growing business units across the globe. In Myanmar, for example, farmers keep multiple carp species in the same pond. Even though they are all carp, the animals may have different nutritional needs. Our farm specialists take all the local variables, including the species density and split-up of a pond, into account. With this information, we can offer farmers feed concepts fully tailored to the different animals' nutritional needs and help optimise feed efficiency and overall production levels. Our ultimate goal is to formulate feed concepts suitable for any culture system, so that we can support aquaculture farmers in any situation."
- Simon Sanguin, Global R&D Team Leader Aqua
FEED. Magazine
In this magazine, we share a selection of stories about progress and sustainability from De Heus business units all over the world. We hope that these stories will inspire you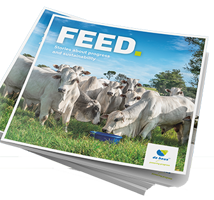 Our Responsible Feeding approach in practise