Our road to sustainability KPI's
This year, De Heus is further unfolding its sustainability strategy towards measuring its impact worldwide. Because relevant, reliable and comparable information about the impact of our activities is essential, to monitor our global progress on sustainability and to meet reporting legislation and stakeholder expectations. This all starts with setting a baseline.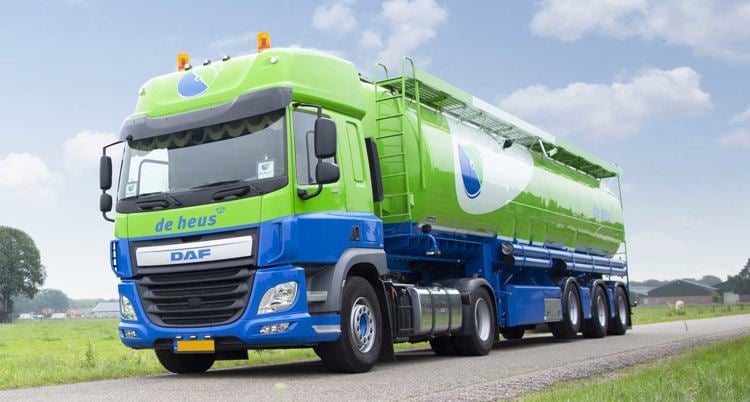 In early 2021, De Heus' Global Sustainability Committee started its preparations for the group-wide zero measurements by working on formulating key performance indicators on sustainability. These indicators would provide an overarching structure for measuring progress on the Global Green Goals and the impact of the Responsible Feeding programme for all business units across the world.
The sustainability committee received assistance from De Heus Vietnam, where valuable progress was made after the implementation of the Responsible Feeding programme. Among them was Lea Trang, the first full time sustainability specialist for the Vietnam business unit. She reflects on the steps taken to develop groupwide sustainability KPI's concerning topics, performing zero measurements and the importance of involving every colleague within the company.
DILEMMA: How do you define 'a by-product'?
"The animal feed industry uses residual streams from the food chain in its products. These so-called by-products are no longer fit for human consumption, but still contain valuable nutrients. By using these residual streams in our feed, we prevent valuable nutrients from going to waste and reduce our use of primary raw materials, such as corn, which need resources like water and energy for production. In doing so, we can lower the overall carbon footprint of our feed. For our business units, the number of residual streams they use in feed production is therefore an important metric to measure. For some by-products, we are confident of labelling them as residual stream, such as grain from the beer industry. However, soybean meal, a by-product of the extraction of soybean oil, leaves room for interpretation. The demand for soybean meal in the feed industry outnumbers the demand for soybean meal as a by-product. For a standardised group-wide interpretation and measurement, correct definitions for our metrics are crucial."
A shared compass for powering progress
Our first step was to identify the most pressing topics around our core activities across all business units," Trang starts. For this, they took the 20 topics within the Responsible Feeding programme as their starting point. Four topics had already been defined as De Heus' Global Green Goals. Food safety, climate, circularity of raw materials, working conditions and local community initiatives were added to that list. "Topics that chain partners and stakeholders of De Heus worldwide expect us to take responsible action on."
"By showing what our commitment to sustainability means in practice, we want to inspire and engage our colleagues and stakeholders, so that we can make an even bigger impact together."
In close consultation with De Heus Group Directors, a set of sustainability KPI's was developed in line with current and expected international reporting standards and benchmarks, such as the GRI and the EU Corporate Sustainability Reporting Directive. "For each sustainability KPI, we defined metrics to measure our performance. For example, our performance on food safety can be measured by the number of findings on undesired substances in feed samples. And our performance on climate can be measured by our energy consumption, including the use of traditional energy and renewable energy."
All De Heus business units will be required to measure their progress on these indicators – providing insights into de Heus' current global performance, the baseline for setting SMART targets for the coming years. "This enables us to track our annual general performance on the most pressing issues in our value chains and track the progress of our Global Green Goals," says Trang. "These indicators are our shared compass for powering progress, within our value chains and local communities all around the world."
Next steps concerning our sustainability strategy
To make sure the methodology for measuring progress is applicable in practice, De Heus Vietnam conducted a test version of the zero-measurement process in the second half of 2021. The findings are currently being reviewed and used to improve the methodology. In 2022, all De Heus business units will be introduced to the methodology and receive instructions on performing the zero measurements in their organisation. By the end of the year, De Heus has its starting point for measuring its global performance on sustainability and tracking its global progress. "This process not only helps us integrate sustainability in our company, but in our communication as well," says Trang.
"With documents such as FEED magazine, we can communicate about our contribution to solving our industry's sustainability challenges – to our colleagues but also to our partners in the value chain and external stakeholders."
Lessons learned in Vietnam
"When I joined De Heus Vietnam as an intern five years ago, I was drawn in by its community initiatives. In 2018, I started working alongside Gabor Fluit, our CEO Asia, and combined my main role as his assistant with coordinating tasks of community projects. That's when I realised those community projects were part of the bigger sustainability picture. Before that, sustainability was not a familiar concept to me or my colleagues.
At the beginning of 2021, I was asked to fully focus on sustainability. When the Responsible Feeding programme was established and De Heus Global had communicated a clear intention for a group-wide sustainability strategy, we decided to look back on our past activities. This was the starting point for developing a holistic approach that balances the interests of our business stakeholders, our local community and the environment. We realised that many of our activities already carried our sustainability values, such as improving animal health, reduce antibiotic use, using energy efficiently to save costs and reduce emissions, and supporting our local community. With our first-ever sustainability report, we shared our findings with our colleagues last year. They were impressed and surprised by how much we were already doing in terms of sustainability. But more than that, they were proud that they had all played a role in creating that positive impact. It shows the importance of sharing the story behind data, which I think is relevant to anyone managing the sustainability agenda like me.
Since the launch of our sustainability report, colleagues have started approaching me to share their ideas for improving our business. Valuable input that I can use to further localise the Responsible Feeding programme. By showing what our commitment to sustainability means in practice, we can inspire and engage our colleagues and stakeholders in sustainability and make an even bigger impact together. Ultimately, I believe we will all find merit in striving for sustainability." – Lea Trang, sustainability specialist at De Heus Vietnam.
FEED. Magazine
In this magazine, we share a selection of stories about progress and sustainability from De Heus business units all over the world. We hope that these stories will inspire you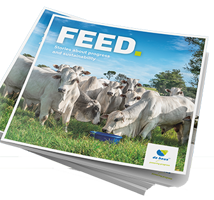 Our Responsible Feeding approach in practise