How quality genetics have been transforming the nation's poultry value chain
Faced with increased competition and chain integrations, a volatile market and increasing consumer demands, Vietnamese independent poultry farmers' access to a steady supply of quality day-old chicks was disappearing. Driven by the growing demand for quality farm inputs, a joint venture was established between De Heus Vietnam and Belgabroed – to secure farmers' access to quality inputs and break ground for a much bigger strategy to bring quality poultry meat to the Vietnamese consumer.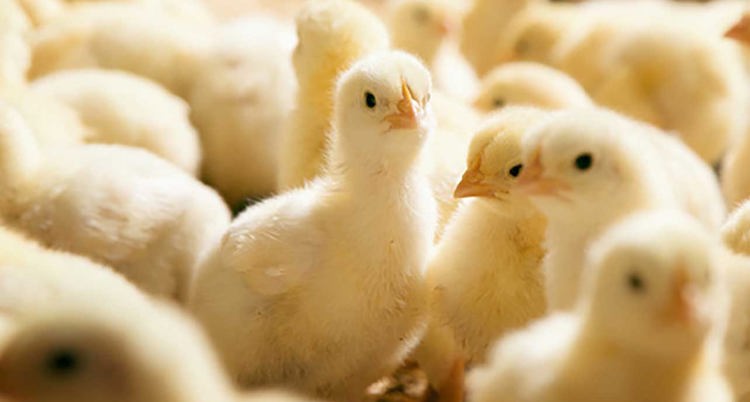 In 2012, De Heus Vietnam had been active for 3 years, providing farmers with high quality swine, poultry and ruminants feed, and on-the-farm technical support. As one of the fastest growing economies in the world, Vietnam has an increasing focus on optimising and driving the productivity of its 3F's – feed, farm and food – animal protein value chains. Driven by the growing demand for quality farm inputs, De Heus Vietnam was looking for other ways to be a strong partner in the farming value chain.
Strategic partner of De Heus Vietnam
One of De Heus Vietnam's strategic partners is the Koyu & Unitek slaughterhouse, which has connections to a poultry meat business in Japan. In close collaboration, the entire value chain has been able to produce meat according to the highest standards of biosecurity and food safety and gain access to the Japanese market since 2017 – making Vietnamese poultry export-proof.
"Throughout Asia, we noticed vertical chain integrations were increasingly threatening independent entrepreneurship within the livestock farming sector and independent farmers' access to quality day-old chicks," says Johan van den Ban, General Director of De Heus Vietnam & Cambodia. "We wanted to safeguard the quality of the independent farmers' production and access to the premium market, while enabling them to continue their entrepreneurship. For that we needed to provide them with access to a continuous supply of quality genetics." De Heus approached long-term partner Belgabroed from Belgium to bring its expertise in the field of breeding, hatchery, and breeding stock in order to guarantee the production of the highest quality day-old chicks. De Heus would expand its existing commercial network within the Vietnamese poultry industry to commercialise the day-old chicks.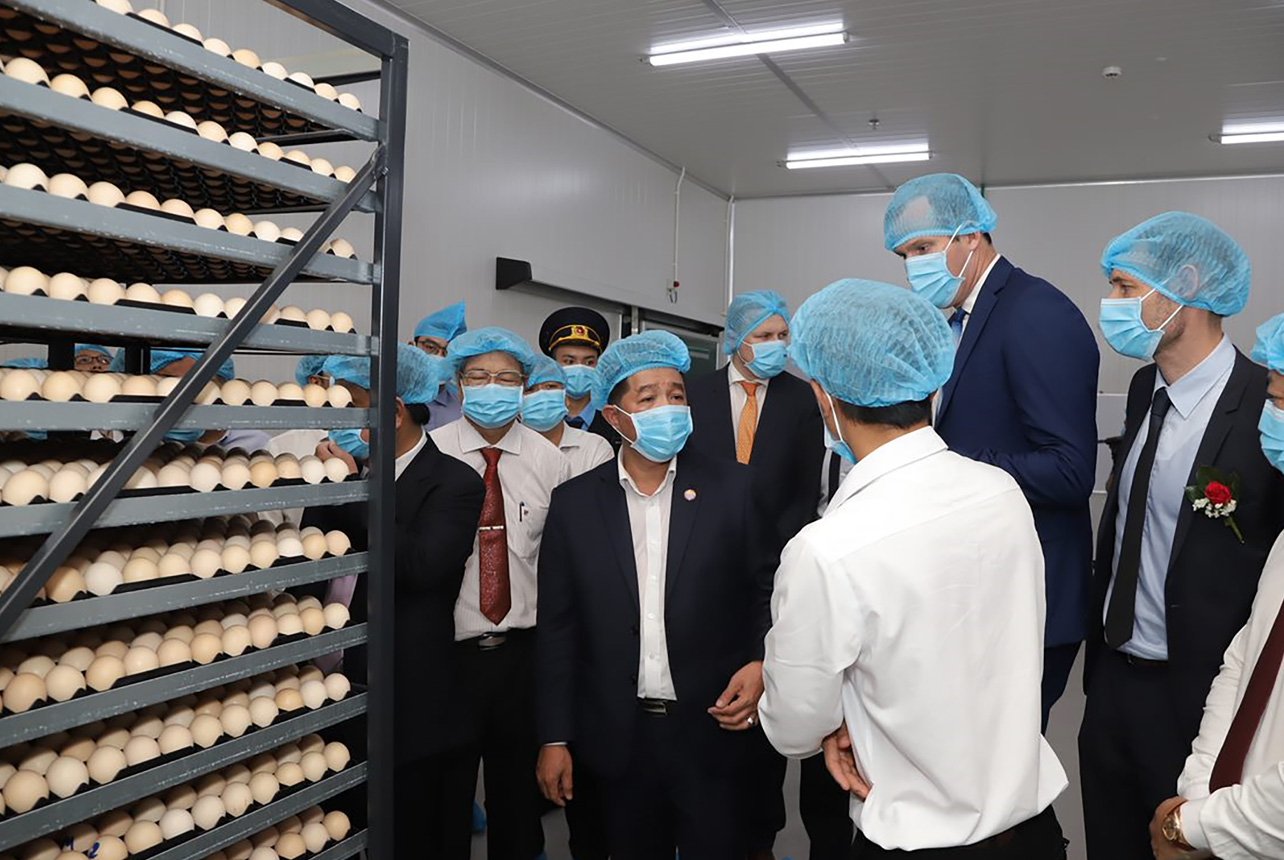 The model: market growth through a chain reaction
"From the very beginning, the aim with Bel Ga, farmers and different slaughterhouses was to build a solid foundation for the value chain," Van den Ban explains. "To further increase the productivity and product quality of Vietnam's poultry chain and to support the entrepreneurship of the independent poultry farmer – Bel Ga would deliver quality one day-old chicks through its parent stock farms and hatcheries, and De Heus would provide the farmers with nutritional solutions, as well as husbandry and veterinary services."
Serving as a linking pin between stakeholders in the chain, De Heus also set up long-term commercial agreements with both farmers and slaughterhouses. "We offer farmers predictable sales volume by buying their broilers at contracted prices, which means they can focus on the technical performance in their farms," says Van den Ban. "In turn, we provide slaughterhouses with these quality live broilers that meet their standards in terms of quantity and price. We were able to close the chain and form a trustworthy partner for both farmers and slaughterhouses."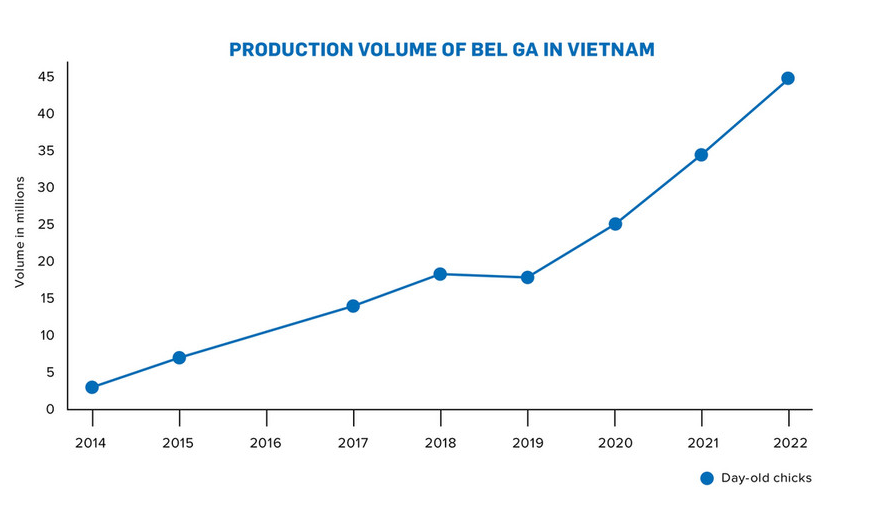 By taking away the stress of finding sales outlets, farmers can focus on investing in their technical farm management to meet the increasing standards and expanding their businesses. "Leading to a further professionalization of the value chain of animal proteins."
To accelerate this professionalisation, De Heus introduces farmers to Western European innovations, related to animal health, biosecurity, antibiotic reduction, and farm design and farm management systems. "As a result, all our farmers are VIET-GAP- and ISO-certified, meaning the level of transparency in relation to food safety standards has improved significantly. Standards that ensure a better end product for the consumer and a better price for farmers."
"The steady access to quality genetics, quality feed and technical support enables farmers to improve the quality of their broilers, which gives them access to premium export markets"
After Bel Ga's initial years
More and more farmers started to join the model. Among them was Mrs Tiên, who had been working for an integration for ten years. In 2017, she decided to make the switch. "De Heus' structured way of working appealed to me because of the quality requirements I needed to meet with my broilers," she says. By producing according to standards set by the slaughterhouses in the value chain, she gets fixed based on European standards in terms of biosecurity, animal health and animal welfare – enabling her to continue producing for the increasing market demands and even export markets like Japan. "I was inspired by the new technologies that De Heus had introduced me to. My new farm has equipment from Denmark and includes automatic temperature and ventilation control," Mrs Tiên says. "Next year, I plan to renovate my other farm according to the same standards."
Good quality output starts with good quality input
Over the course of five years, De Heus went from a handful to over 50 farmers and a dozen slaughterhouses working within the model. "More and more farmers are learning to appreciate our model," says Van den Ban. "The steady access to quality genetics, quality feed and technical support enables them to improve the quality of their broilers, which gives them access to premium export markets. The developments in Mrs Tiên's farming business is an example of hard work paying off."
Acquiring Masan
In October 2021, De Heus Vietnam announced the acquisition of the feed-related business of Masan. As part of the transaction, De Heus and Masan have also entered into multiple long-term strategic supply agreements for the supply of feed, pigs, poultry and other agricultural products. The transaction allows both companies to optimise and drive productivity of Vietnam's 3F (feed-farm-food) animal protein value chain, by harnessing each respective parties' strength and capabilities. Moreover, there will be an opportunity to connect the successful upstream activities of De Heus and Bel Ga in the white broiler market to the further downstream activities of Masan.
Learn more
Increasingly stringent conditions are imposed on the Vietnamese poultry value chain in terms of food safety, traceability, animal welfare and reducing antibiotics. Which is a good thing, says Mrs Tiên. "Since I've been working with De Heus, I've come to appreciate the standards of high-quality poultry meat. I know everything about the meat products that leave our chain. From the hatchery where I got my day-old chicks and the feed I gave my chicks to the medicines, when the birds need specific curative treatment. I know that together, we as Vietnamese farmers, De Heus, Bel Ga and slaughterhouses have an amazing quality product in our hands. My hope is that other players in our value chain will join us. We need them to deliver our quality to the Vietnamese consumers."
Entering strategic partnerships with food production companies and retail businesses is an essential step in achieving this, Van den Ban says. "We provide them with high quality live birds, while they help us with market access and insights about consumer demands. Together, we can collectively contribute to improving the productivity of Vietnam's poultry meat supply chain and strengthening the role of independent poultry farmers in this sector."
FEED. Magazine
In this magazine, we share a selection of stories about progress and sustainability from De Heus business units all over the world. We hope that these stories will inspire you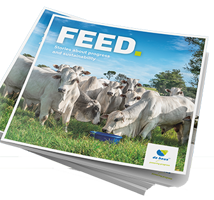 Our Responsible Feeding approach in practise