De Heus Kidzz: Food education for the next generation
De Heus wants to teach the next generation consumers how our food is produced. What started off as a project on the side, turned into a fast-growing educational website that's about to go global.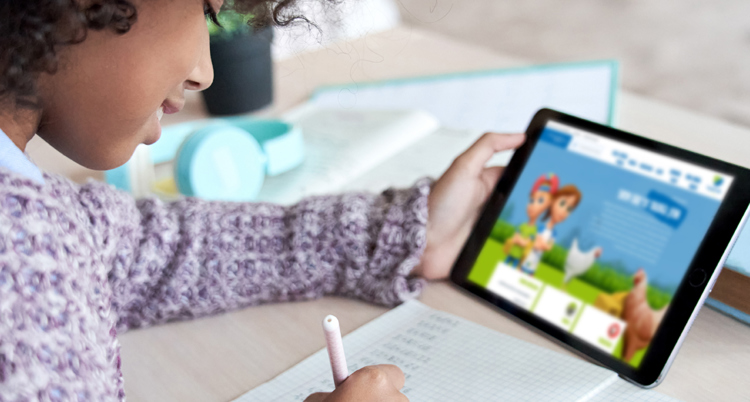 "Why are there pebbles in chicken feed? And why are newborn calves moved to separate pens?" Meet Anna and Dean. As the faces of online platform De Heus Kidzz, these 3D siblings explore the inner workings of livestock farming and food production – asking questions many adults probably never thought or dared to ask.
Next generation consumers
The idea arose in 2017 when one of our digital marketeers at the Group Marketing department of De Heus Animal Nutrition, noticed that much of the information available online about the livestock sector was not based on objective facts, about on animal welfare and health for example. Including the information presented as input for school assignments. At the same time, we were seeing more and more young people and adults with no elemental food and farming knowledge, especially about livestock farming and aquaculture. All over the world, De Heus works alongside farmers to make food production chains more sustainable. With this position in the chain, we see it as our responsibility to make more transparent information about the production of animal proteins available. It's not just the farmers' story to tell, it's ours as well.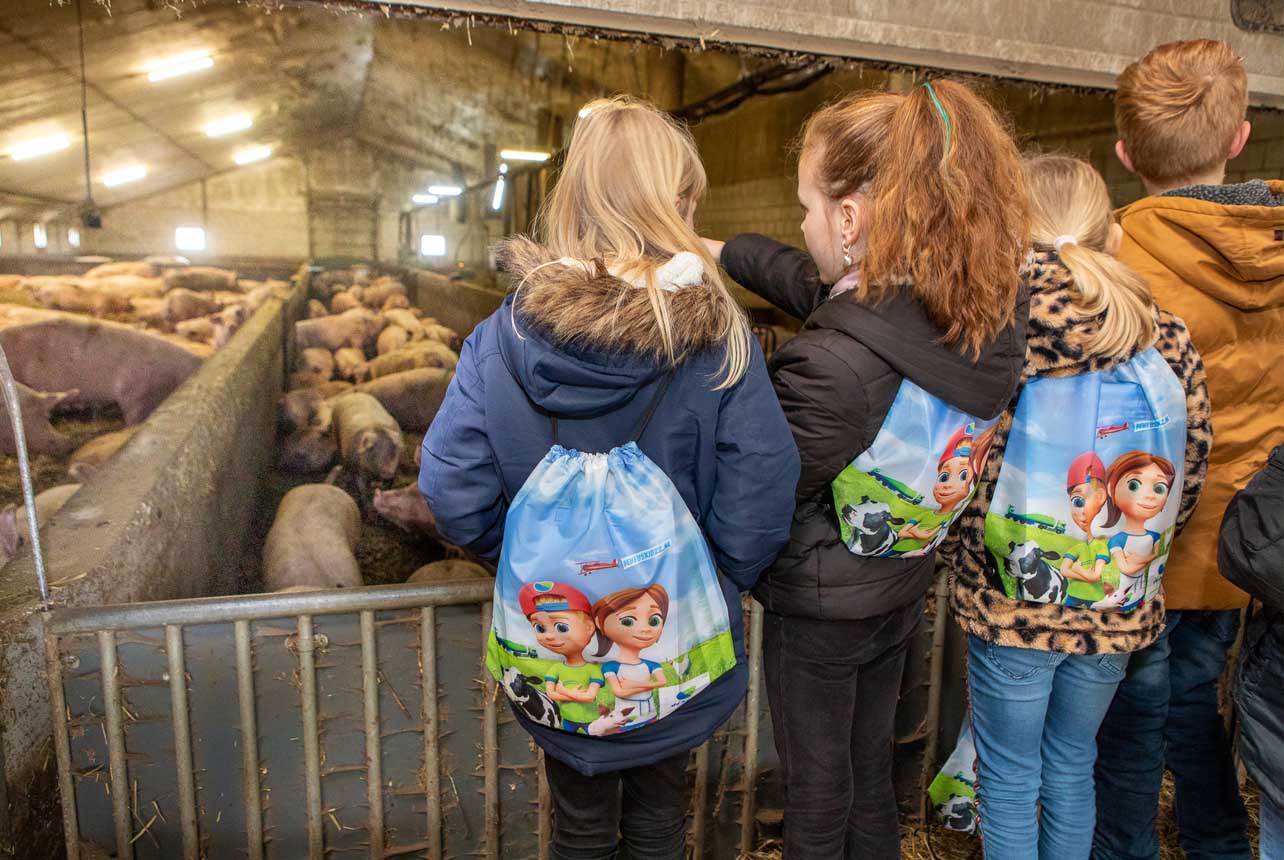 With De Heus Kidzz, De Heus wants to provide an educational platform with accessible information for kids who are looking for facts about the animal protein value chain – to contribute to their knowledge level about food production, but also to foster appreciation for farmers. We want to show the future generation what sustainable food production looks like, why it's so important and whose effort it is. The platform covers many aspects of livestock feed, pig, poultry and ruminant farm life, for which De Heus specialists provide the knowhow. The fictive characters Anna and Dean carry the story and message we want to share, in a way that young children can easily understand.
Nosy but honest
As the bratty little brother, Dean asks his sister Anna lots of questions. Sometimes silly, but always straightforward. Honesty and transparency have been the guiding principles from day one. In short articles and videos, we share factual knowledge about how things work in all links of our animal protein chains – from breeding farm to hamburger. Anna and Dean don't shy away from the fact that farm animals are eventually processed into meat products. De Heus is also very keen on current events, which is why animal welfare and health related content is heavily featured and an item about nitrogen emissions is in the making.
Founding Boert Bewust
De Heus backs activities aimed at increasing support for the way farmers produce animal proteins and are working towards more sustainable production every day. Since March 2021, De Heus has been an official partner of Stichting Boert Bewust, a Dutch social enterprise that helps farmers connect with local communities.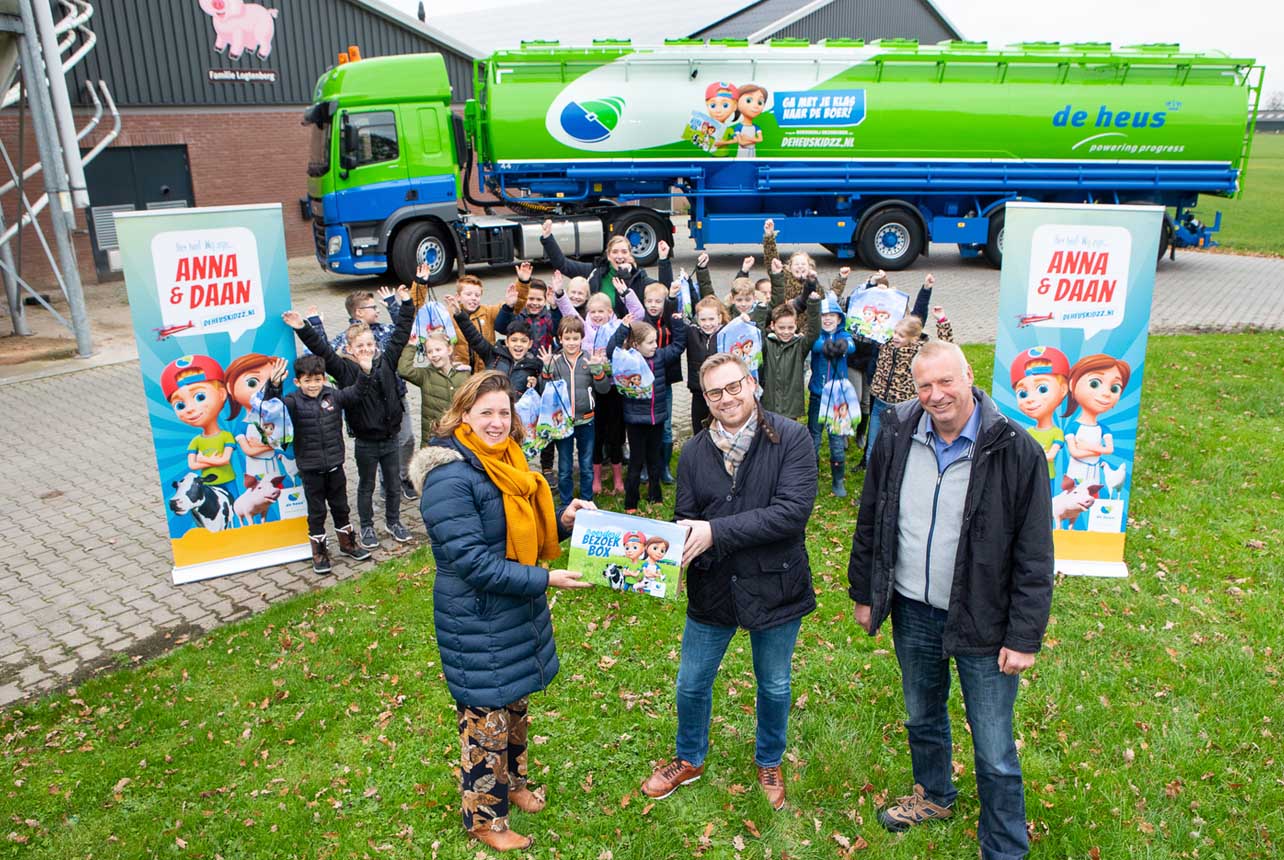 In 2019, De Heus Kidzz collaborated with Kidsweek, the biggest children's newspaper in the Netherlands, for its back-to-school edition. Anna and Dean were introduced to all the 2,300 primary schools in the country in one swoop. Ever since, we get multiple requests every week from kids working on school assignments looking for information. Most of them even let us know their final grade.
From online to on the farm
More and more livestock farmers throughout the Netherlands organise guided tours on their farms. Many schools even make them part of their curriculum. To help farmers prepare for these visits, De Heus created a 'Visit the Farm Box' they can order free of charge. The box contains worksheets, games and snacks – everything to make the day educational and fun.
Farmers can offer kids what De Heus Kidzz can't – the real deal. From the unfamiliar sounds and smells to petting the animals, but also asking anything about everything they see. By giving kids not only knowledge about farming, but the experience of being on a farm, the information sticks better.
De Heus Kidzz goes global
De Heus Kidzz is currently about food production just in the Netherlands, but De Heus is working on that. Several De Heus business units have shown an interest in introducing Anna and Dean to their local markets. Our first stop is Brazil. We would also like to produce a video about fish, an increasingly important source of protein worldwide. We look forward to a co-production with our international business units operating in aquaculture sectors. The script has already been written – including a new friend for Anna and Dean, who will tell us all about Asian aquaculture from a local perspective.
FEED. Magazine
In this magazine, we share a selection of stories about progress and sustainability from De Heus business units all over the world. We hope that these stories will inspire you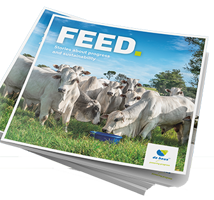 Our Responsible Feeding approach in practise