Intern R&D (Swine)
De Heus Animal Nutrition is worldwide strong in swine nutrition and management. We have a clear vision on how to feed swine and produce high quality swine feeds. In addition, we continually conduct research to improve our swine feed assortment and advice. For performance of optimal research we have built in 2019 a new research facility in Beuningen: Swine Nutrition Center – De Elsenpas. The research center contains state of the art equipment to follow pig performance on both individual and group level.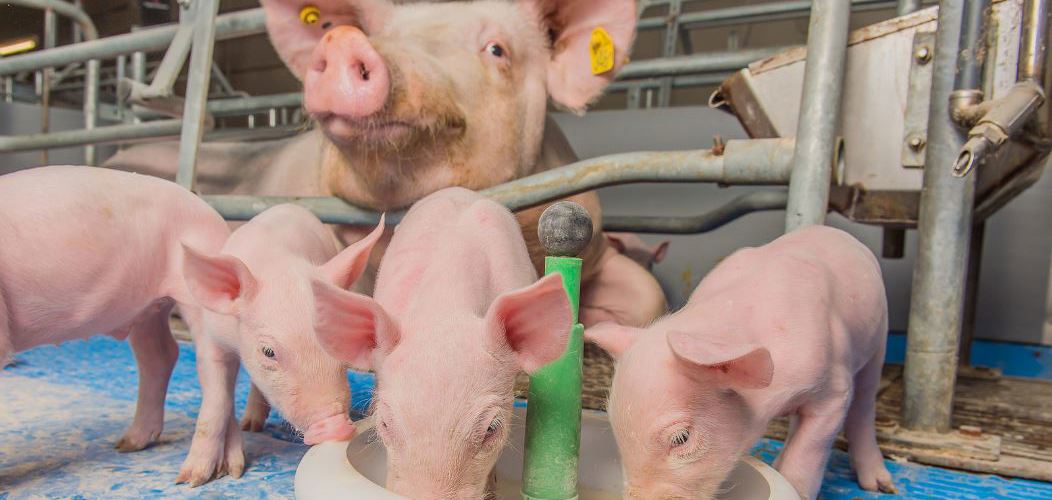 Intern R&D (Swine)
What are you going to do?
Within the Swine R&D department of De Heus we are looking for ambitious students to conduct their internship or thesis assignment in the area of swine nutrition. Both practical research activities and desk studies into this topic can be part of the assignment. We are constantly working on projects about the effects of nutrition on swine performance and health. Depending on the running projects we can discuss what topics fit to your internship or thesis assignment. Below are some activities which can be expected within our projects:
Inventory of practical problems among pigs and possible interventions to prevent these problems under practical conditions
Search for existing information around the defined intervention and identify knowledge gaps
Testing of nutritional interventions in practice at our Swine Nutrition Center – De Elsenpas in Beuningen

Collection of on-farm data like feed intake and weight gain
Data analysis and reporting of the trials
Translation of trial results into practical advice

Activities can be specific for (gestating or lactating) sows, suckling piglets, weaned piglets, grower/finisher pigs or a combination
These activities can be adjusted/expanded in consultation with the student.
What do we ask from you?
You are a student and following a study in the direction of Animal or Agricultural Sciences at an University (e.g. WUR or UU) or University of Applied Sciences (e.g. HAS) and looking for a temporary Internship as part of your studies. You have affinity with the swine sector. You are eager to learn, ambitious and driven. In addition, you have good English language skills.
What do we offer you?
We offer you a very interesting internship or thesis assignment in an international context with supervision of professional researchers. You will have a have a mix of practical and theoretical activities.
Interested?
For more information you can contact Erik Bruininx, Group Manager Nutrition & Support Swine per e-mail: ebruininx@deheus.com.