De Heus stabilised our business and enabled us to expand our farm
When someone with over 20 years' experience in a certain business chooses your company as a partner, we take it as a compliment. In a quiet part of Feketić (Serbia), a village in North Bačka, behind a high fence typical for Vojvodina, two silos emerge, leaning on long buildings. This is definitely the right address, the broiler farm that the small team from De Heus is visiting.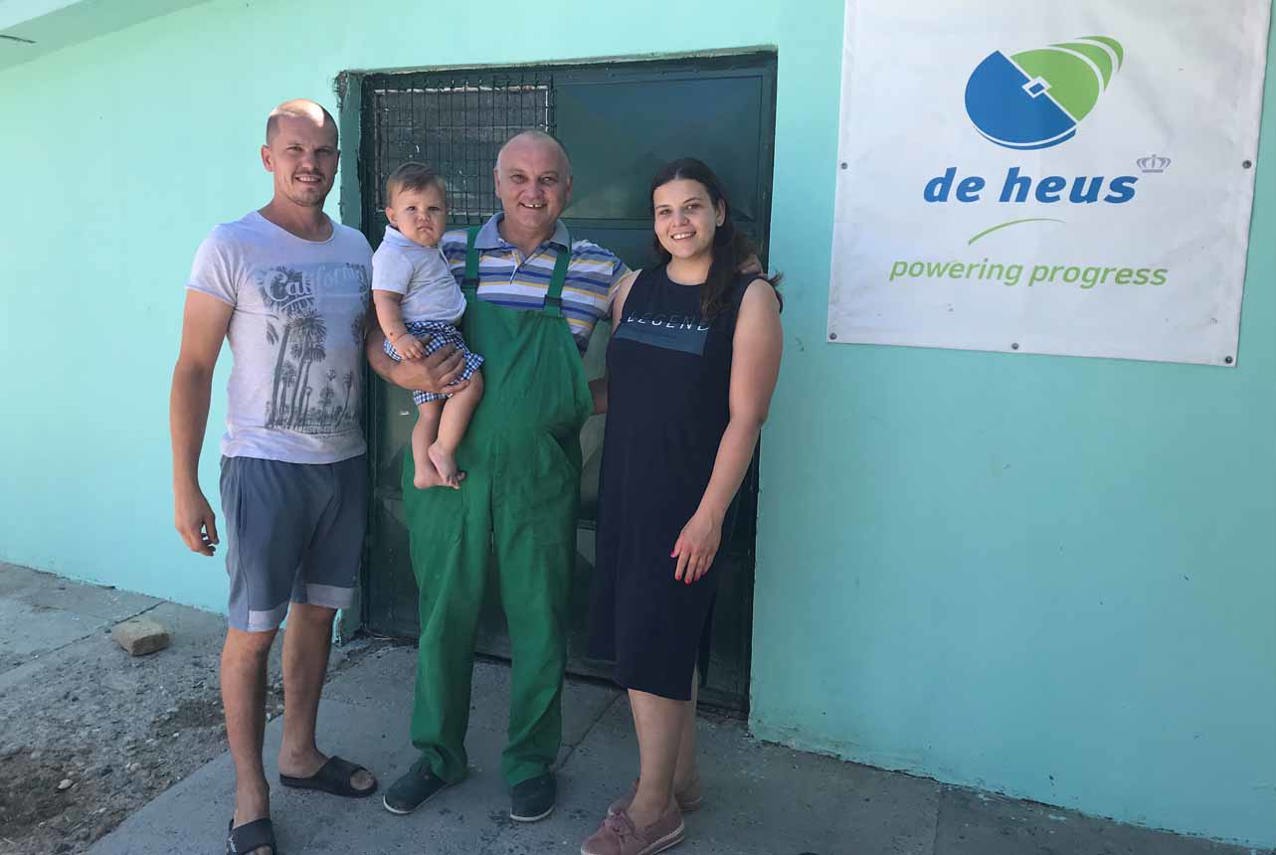 A friendly welcome
Boris welcomes us at the door with a big smile, just like when you meet close friends. The welcome is warm, but there are cold drinks and freshly picked and chilled blackberries on the table. Boris is still smiling but confides that he is worried about the extremely high temperatures predicted for the coming weekend. His flock, which is already in its advanced fourth (fifth?) week, could suffer heat stress due to the high temperatures. To prevent negative effects, he has taken several measures on the farm. He and our colleague from De Heus are now listing each item so that nothing is missed. We mentioned that De Heus has its CoolCare application which can be used to monitor the heat stress index. This application is already installed on Boris's phone.
How did Boris find himself in this industry - the beginnings
Boris Losonci gained his rich experience as a farmer over many years. Before working with broilers, he worked on a small pig farm, and then on a cattle farm for more than 17 years. Besides his work on the farm, he cultivated his land. He wanted to start another business besides farming so that he could become independent and work for himself and his family.
In the new millennium, in 2000, he came up with the idea of acquiring 250 one-day-old chickens and trying his hand at fattening broilers. The business progressed slowly. At some point, the farm grew to 12,000 birds, a number he maintained for years. He made his own feed in mixers, using his own grains. During that period, fattened chickens were sold on the free market, which wasn't easy because the placement was always uncertain.
A new era with De Heus
When you stand still, it feels like you're falling. Everyone knows that. And Boris is a diligent man, dedicated to his work, ambitious. When he spoke to a representative from De Heus, he saw an opportunity to move his business forward. He remembers that our cooperation began on 5 February 2020.
"I was offered a realistic story. As an individual, I could no longer negotiate with slaughterhouses," recalls our farmer. "De Heus offered me a cooperation model in which as a farmer, I would do my job - fattening chickens - and they would mediate in the procurement of day-old chickens, nutrition and placement. It was immediately clear that it was an excellent feed because good results came quickly. In addition, no matter how much knowledge you have, you always learn something new that makes things easier for you or improves your work." On the recommendation of the adviser from De Heus, innovations relating to ventilation were introduced on the farm. The unlimited support that Boris received from De Heus' professional team helped him increase his production from the initial 12,000 broilers to 30,000 per cycle in 2021.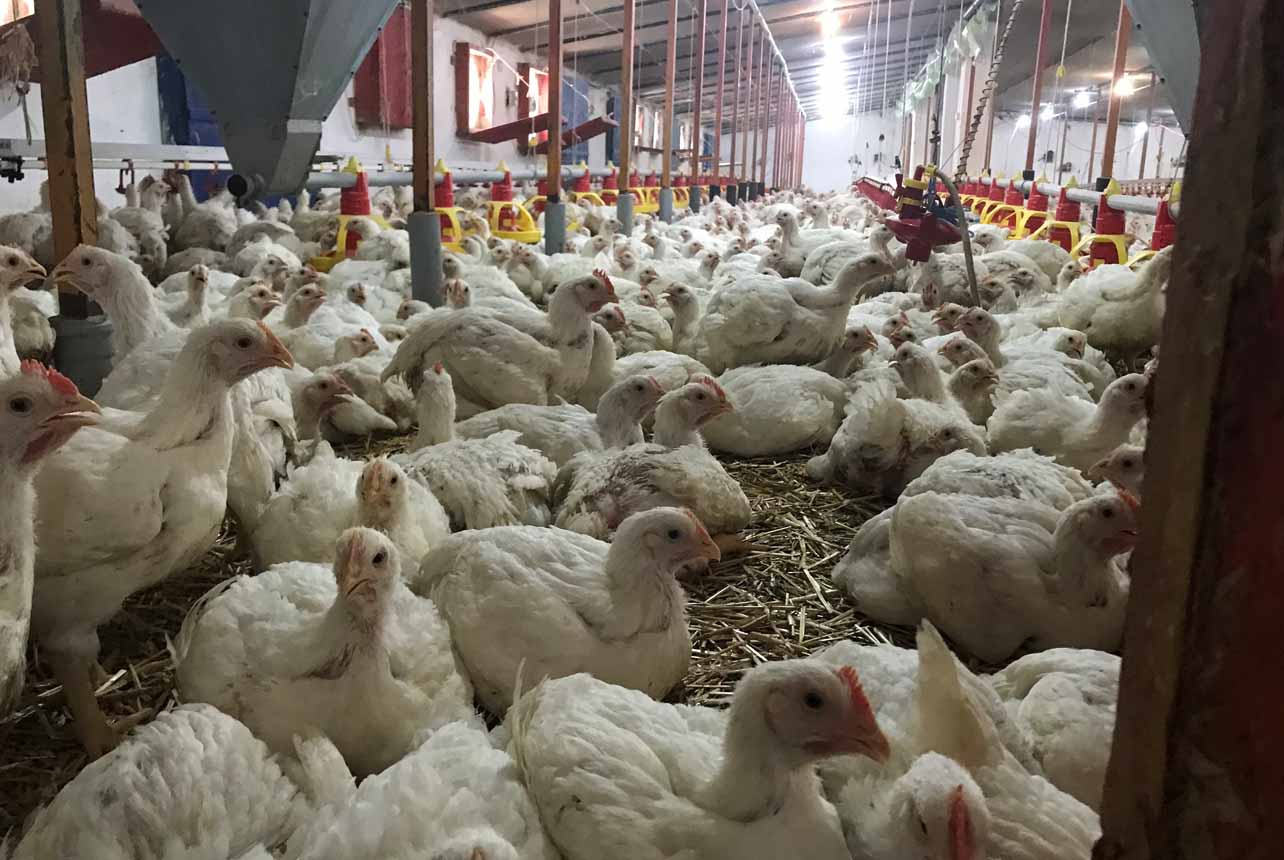 "Feed is only one part of the story. Healthy chicks, good farm management and coordination with the market brought reliability in business and the possibility of expansion. In principle, the farmer and the slaughterhouse reach an agreement, and De Heus supervises and ensures that everything is properly arranged and that everyone makes a profit through their participation in the chain."
True partnership
On the other hand, advisors and specialists from De Heus are very satisfied with the cooperation with Boris. "Boris always follows our advice. He is keen to adopt all the novelties, discusses every change with us. We have created a true partnership. He keeps accurate records, closely monitors the situation on his farm and signals if he notices any deviations. Our expert team reacts immediately and quickly finds the best solution. This is possible when there is knowledge, trust and good communication," says the De Heus advisor, adding: "The key thing in this business is to determine the parameters to be followed. These are always measurable data. When we know what data we're tracking, we can work on improvements."
Stable business
It was the same with the introduction of the new De Heus Top Line for broilers. Even in the test phase, this feed was used on the farm in Feketić. "The phases of application of different products are now even better adapted to the needs of broilers." It is now adjusted so that transitions from one feeding phase to another do not coincide with the time of vaccination, which produces even better fattening results. Each cycle in raising chickens has its own story and is a new experience. A watchful eye is always necessary, but with good support, proper nutrition, and precise planning of feed delivery, my business is stable," says Boris.
New generations
The Losonci farm has long-term plans. The aim is to expand production by another 10,000 broilers in the coming period. But that's not all. Farm facilities and poultry are just part of a successful future. The greatest value are children who have inherited the love of this work from their parents.
Older daughter Andrijana and her husband Milan actively help on the farm. There is no sense of commitment here. Andrijana graduated from the Faculty of Agriculture, specialising in animal husbandry, so that she could become professionally involved in the family business and contribute to its improvement. Their baby Mihajlo is already on the farm every day. Boris' younger daughter, Emilia, followed in her sister's footsteps. She is studying animal husbandry too, so that she too can join the rest of the family.
Family competition
Boris' wife Milena has supported him from the start, as well as being a pillar of their work. She is connected to another site where their first farm is located and which she does not want to shut down. On that farm, Milena is responsible for raising the 5,000 broilers.
Milena's farm also uses De Heus Top Line feed for broilers, but due to the lower density of birds, she achieves even better fattening results than her husband. Hence their friendly rivalry: who's the better farmer?
Farmers around the world share their success