I went from a small dealer to one of the largest feed dealers in the Mekong Delta
Mr Nguyen Van Tung, owner of Tung Thao Dealer, is one of De Heus' first feed dealers in the Mekong Delta in Vietnam. His initial contact with De Heus was in early 2012. At the time, his sales volume in the region was still small, while De Heus was a relatively new global brand offering high price feed products, especially in the competitive animal feed production market in Vietnam. After his first meeting with our regional salesperson, however, Mr Nguyen Van Tung was not only impressed by our excellent product features, but also by the honest, enthusiastic and professional approach of our regional sales staff. He decided to order De Heus Feed by way of a trial to evaluate market demand before deciding whether to order our products in larger volumes.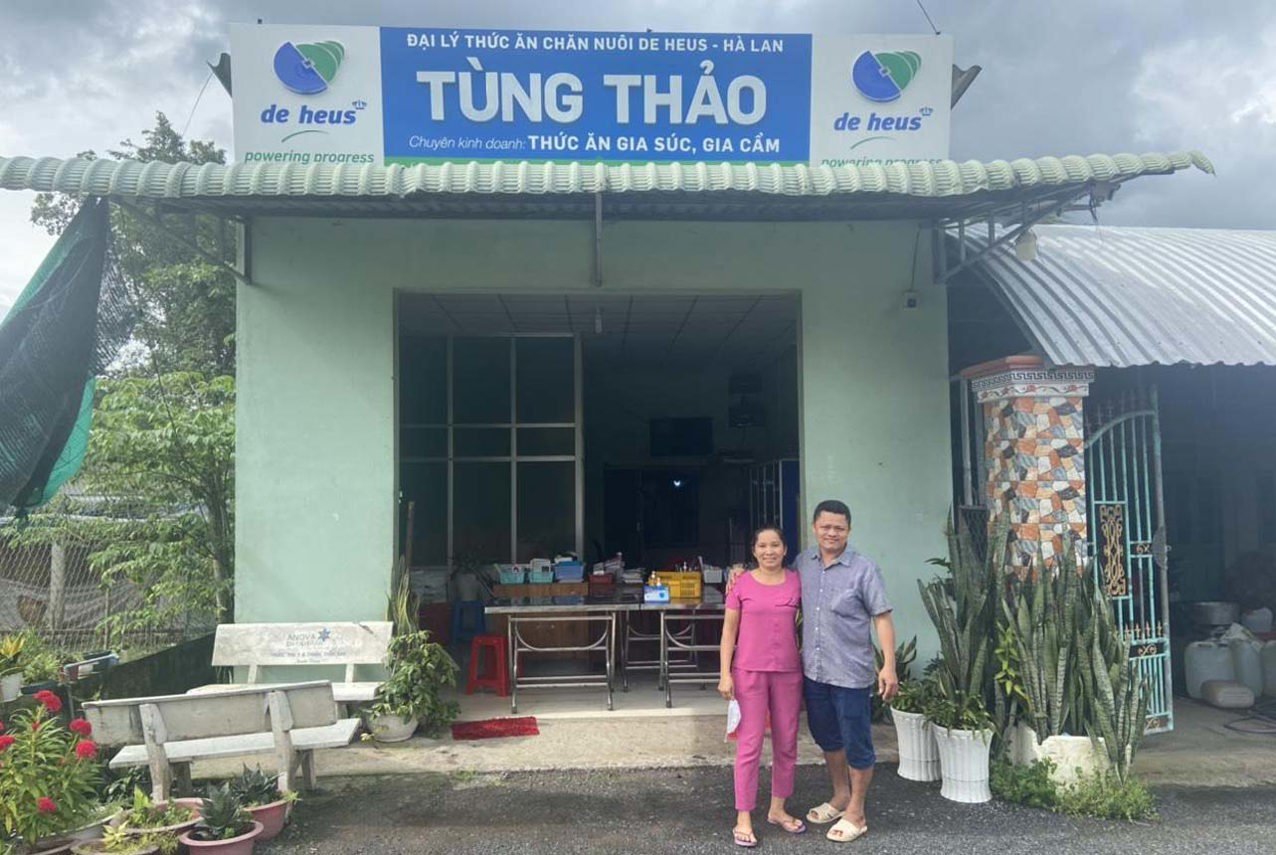 Continuing the long journey together
De Heus' value proposition is about providing high-quality animal feed products and customer-centric services like farm management, animal health, biosecurity, antibiotic reduction and farm design consultancy. It was this that motivated Mr Tung to start working with De Heus 10 years ago. Since then, he has gradually replaced his product range with De Heus products and become one of De Heus' largest dealers in the Mekong Delta.
Together we support farmers
As someone with practical experience in animal husbandry and good knowledge of De Heus' animal feed products, Mr Tung only decided to work with local farmers' processing farms after seeing the true efficiency of De Heus Feed Products. Later, he boldly expanded the scale, increasing the number of herds in farms managed by his own family. At the same time, he worked with De Heus to advise farmers on techniques, helping them achieve optimal efficiency on their farms.
He said: "This is the most sustainable step, whilst promoting the parallel development of farmers and dealers. If farmers faced any difficulties running their farms, the feed dealers would not be able to develop."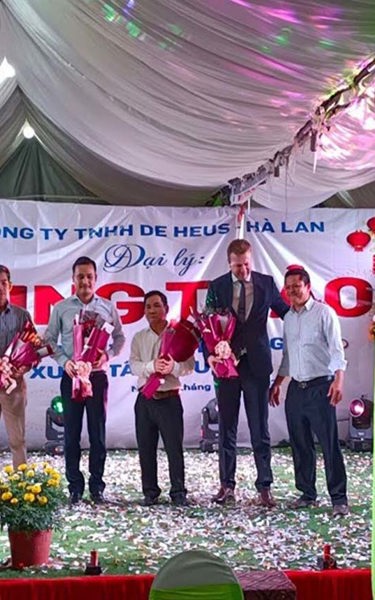 The regional farmers visit Tung Thao Dealer because of its warm and honest attitude as well as its enthusiastic and valuable advice to customers. Mr Tung not only advises on the products but also on effective solutions for each specific animal at every feed stage. As such, he has established an excellent reputation among livestock farmers in the region and in neighbouring areas, and is now one of our largest Livestock Feed Product Dealers in the Mekong Delta.
Together we develop a sustainable husbandry model
As someone who understands the needs of the local poultry market, supported by the nutritional and technical experts at De Heus, Mr Tung not only wants to focus on the Livestock Feed Segment, he also wants to develop in the direction of the value chain as the right way to achieve sustainable development. Mr Tung understands that efficiency on farms is not only related to nutrition but also to other factors like genetics, feeding scheme, farm operation system, etc. Besides supplying animal feed products, Mr Tung therefore also provides farmers with high-quality genetics, especially local broilers and pedigree fighting cocks in Ben Tre. At the same time, by collaborating with De Heus' experts and farm designers, Mr Tung also advises on farm design and animal care to ensure animal health and achieve optimal economic efficiency. To support his customers, the farmers, he actively cooperates with traders to purchase broilers for customers and has also opened a new branch in Binh Duong to be able to buy broilers in timely manner.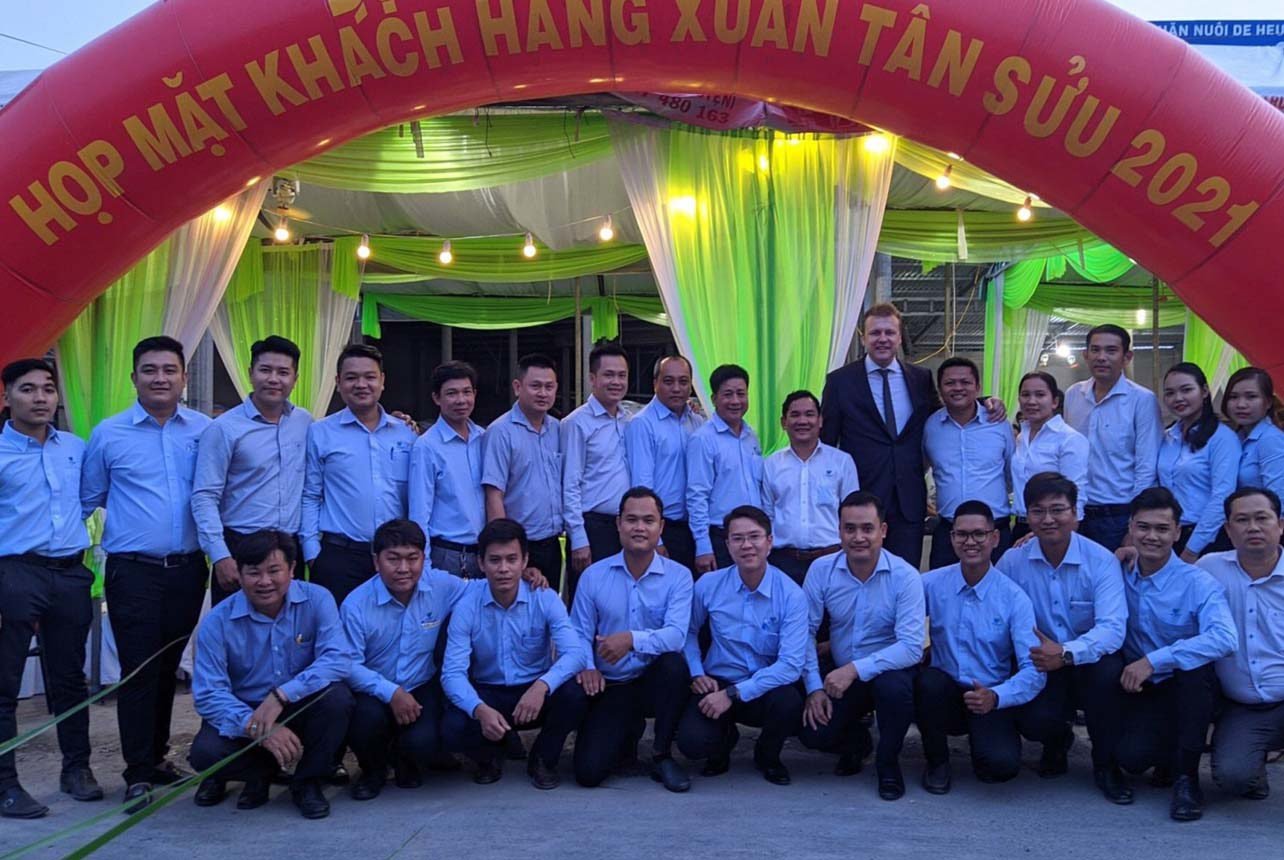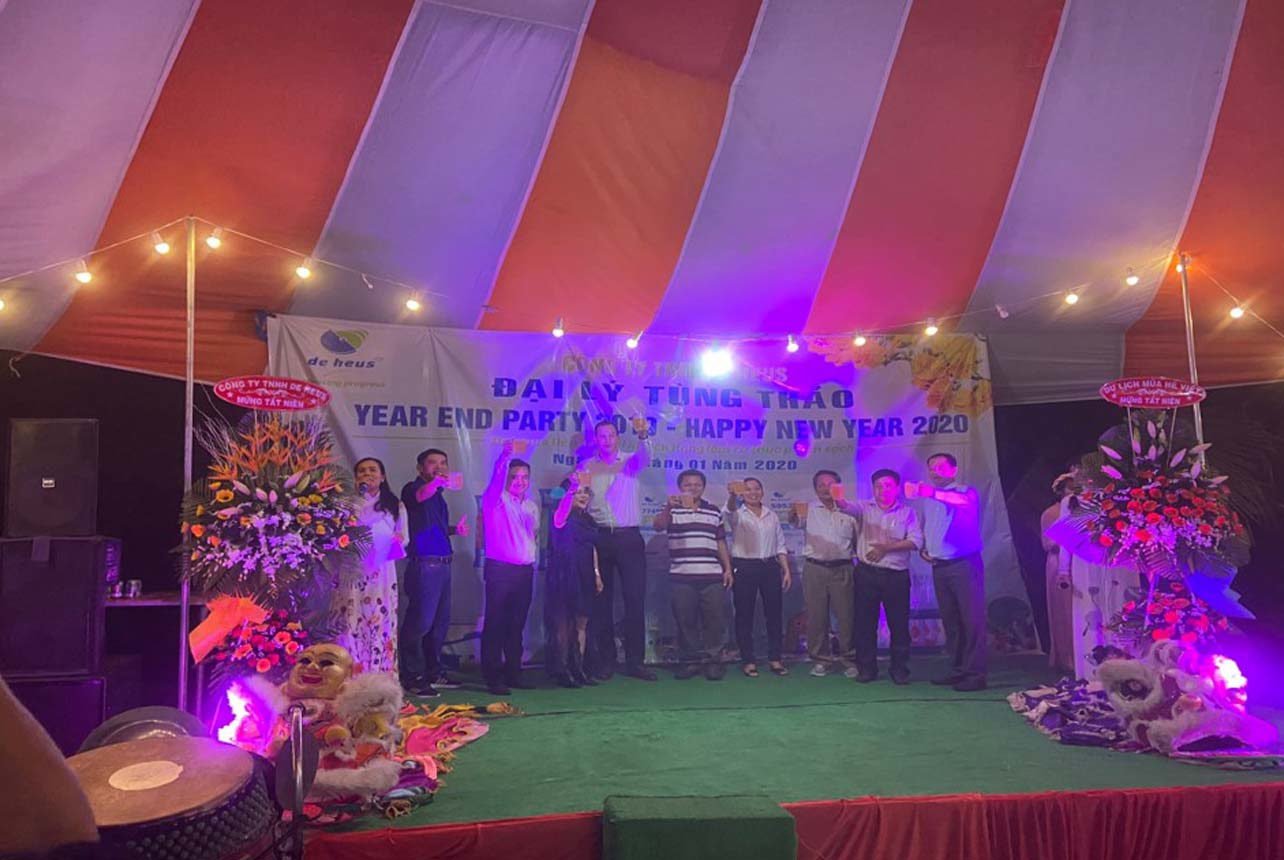 Together we develop our products and services
Mr Tung is not only a salesperson and supplier of De Heus' animal feed products in the value chain. He continues to explore, learn and observe, following each stage of animal growth, listening to poultry farmers so that he can better understand their specific needs. He has therefore been able to make recommendations to De Heus to improve the products and develop new product lines that are more suitable for local broilers, typically the product line for local broilers 6617, 6627, 6837.
Together we solve problems and challenges
After nearly 10 years of working with De Heus, he appreciates the amazing support that De Heus' Board of Directors provides to customers and farmers. De Heus has created all the conditions for him to expand his business scale and develop an increasingly strong system. At a particularly difficult time with an unstable market, De Heus has continued its support by providing timely solutions, helping customers to resolve temporary problems in maintaining their business, to overcome the difficulties and continue to move forward.
He enthusiastically shares: "With its stable, high-quality products, I feel that De Heus has established a special place for itself, not only in the regional animal feed market but across the country too. As a distributor of De Heus products, I receive trust from the farmers, which in turn helps me improve the reputation of my own business brand."
Together we move forward
Regarding his future with De Heus, Mr Tung firmly asserts: "So long as De Heus maintains their product quality and continues supporting and protecting customers and farmers as they have done, I believe that I or other dealers will choose De Heus as a long-term partner."
We are committed to continue improving our product quality and introducing effective husbandry solutions to meet the needs of customers and farmers and help them develop sustainable agriculture wherever we operate.
Farmers around the world share their success