The effects were visible from the very first lactations
Karolina and Łukasz Głuchowscy breed dairy cows near Sypniewo - a village in north-eastern Poland, approx. 120 km from Warsaw. They took over the farm from Łukasz's parents in 2017. Before that, they both studied zootechnics at Warsaw University of Life Sciences. By the end of the year, the herd will have increased to around 50 cattle and now it consists of 40 cows, including 36 which are milked.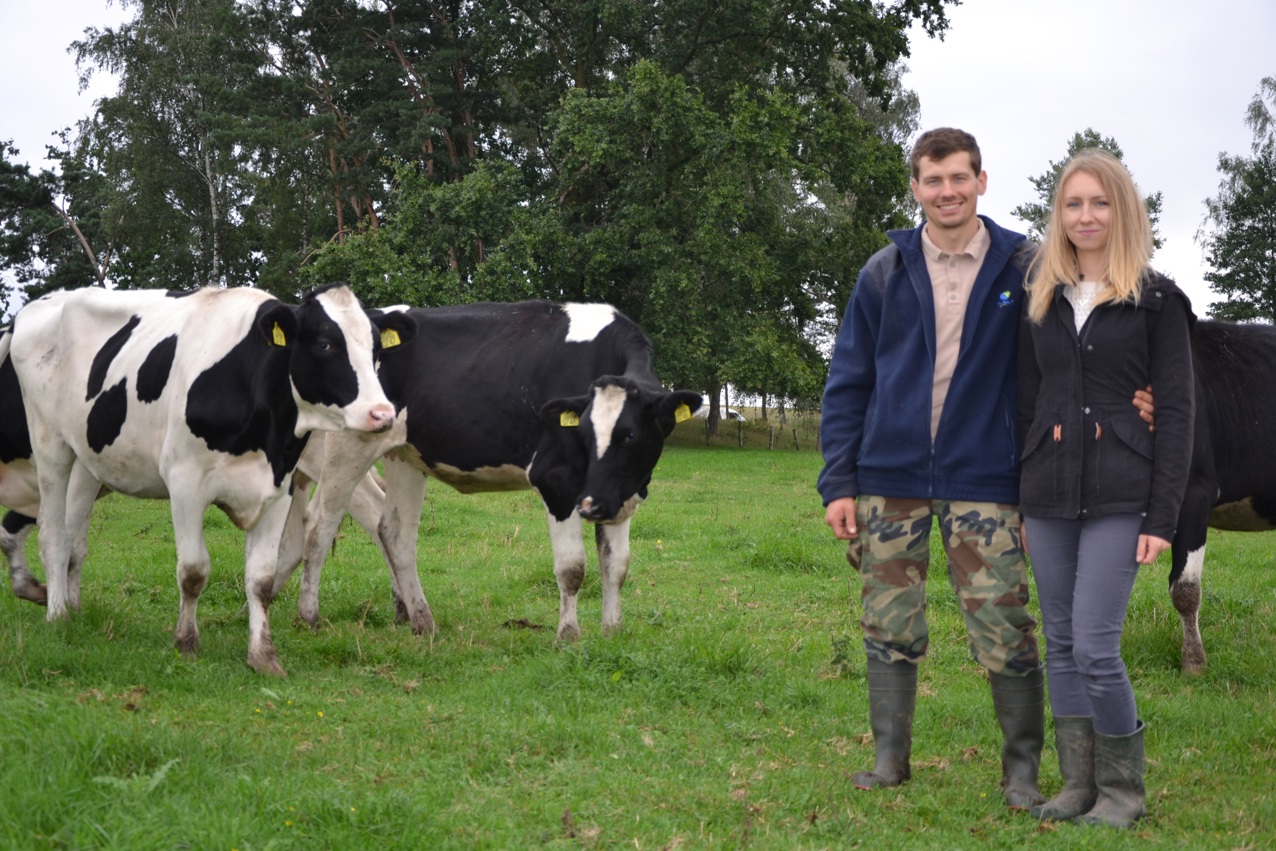 For several years, Łukasz Głuchowscy combined his studies with working for the nationwide agricultural magazine "Farmer" and the farmer.pl portal, where he wrote guide articles and reports from farms and fairs. That journalistic experience has proved useful: "In the work of a breeder, it is useful to have theoretical knowledge, but also to be able to establish relationships easily, ask questions and know who to ask."
Working together and being open to change
With respect to traditional feeding on the farm, most of the work is done manually. There is a stanchion barn and cows need to be let outside and brought back in every day. Łukasz shares these tasks with his wife: "We do most of the work together. We milk the cows together and do all the basic tasks related to them. When it comes to breeding, Karolina deals with the selection of breeding bulls for the insemination of cows in the herd, analysing genomic studies and trial milking. She also manages the documentation. I deal with field cultivation and animal feeding in practice."
Change the diet
Immediately after taking the farm over from his parents, they experienced major challenges with production results. A herd with very good genetics and a huge production potential was giving very little milk. In addition, there were often problems with reproduction or mastitis. The young breeders quickly started working with De Heus. "Our barns have been here since 1970 and we were unable to invest in new buildings. And because we could not change how the animals were kept, we decided to adjust their diet. I was concerned about the changes, but I decided to trust De Heus and our advisor. The improvement came very quickly. In December 2017, we started purchasing our first feed and testing our roughage. When analysing the research, the nutritional advisor suggested how to harvest roughage or adjust rations for better results."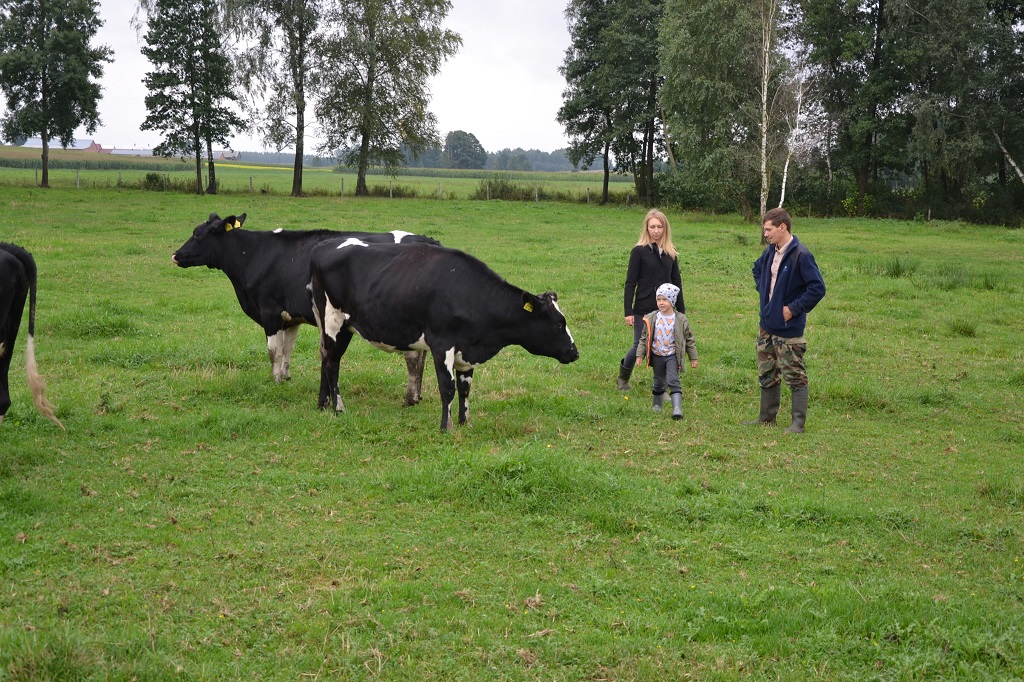 A quick overview of Głuchowscy' farm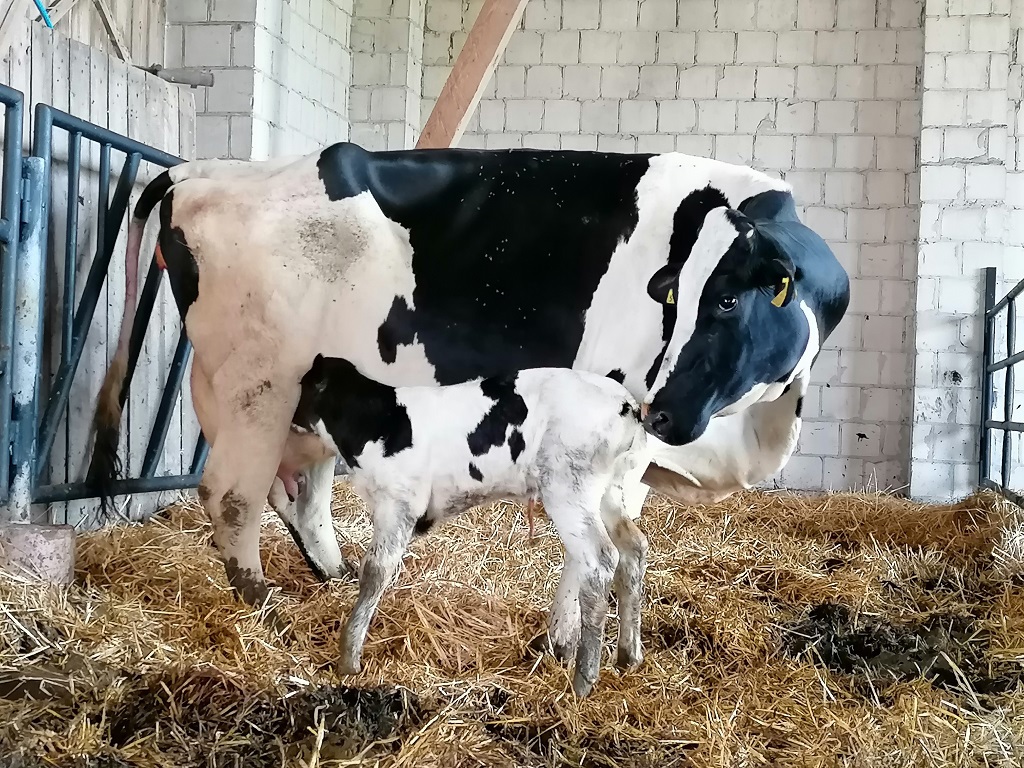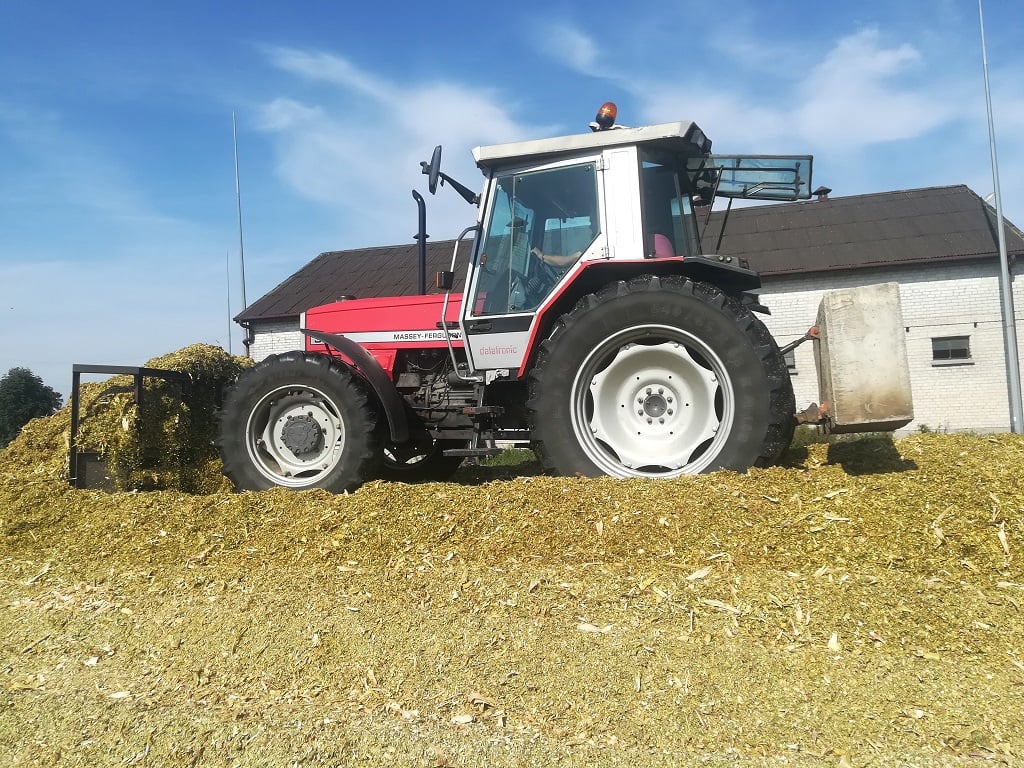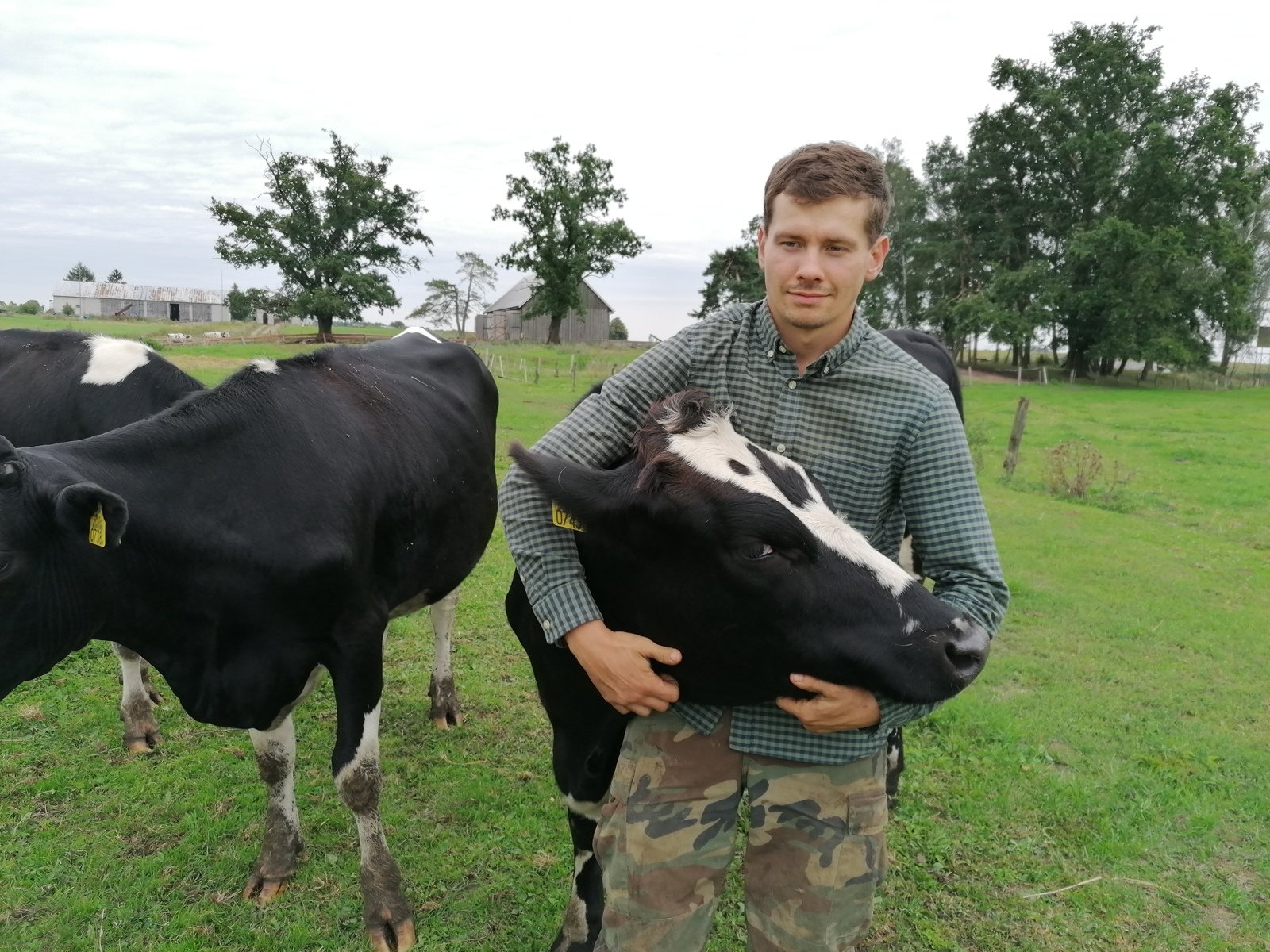 Health of the herd led to increasing productivity
Over the past three years Łukasz and Karoline have changed a lot in breeding. "And look at the results: we started with around 6,000 kg per lactation per year for a cow and we thought we would reach 8,000-9,000 kg. But in two years, we have reached 10,500 kg a year!" Besides increasing productivity, in a simple way and without a lot of effort, the health of the herd has also improved – there are fewer cases of mastitis and much better reproduction results have been achieved.
We follow success – time for heifers and calves
Once we were getting good results in feeding dairy cows, we started focusing our attention on heifers and calves," says Łukasz. The breeders cooperate with De Heus as a reference farm in the Kaliber calves' breeding programme. "The effects were visible from the very first lactations – calving heifers immediately began to produce milk. In the first hundred days, they gave about 1,500-1,800 litres and then we reached 3,000 litres. First-calf heifers gave about 4,000 litres for lactation and now we sometimes reach up to 10,000 litres in the first lactation, that is in 305 days. These are very good results and the animals are healthy, look great and they conceive. What's more, calves gain 1-1.25 kg a day with dairy heifers. Calves grow very nicely at the initial stage, so we can then switch them to farm-produced roughage, which has made it much easier for us to feed the animals and reduce costs."
Prelacto, the solution to our challenge
"I really like the products for calves from the Kaliber programme. We were having a lot of problems with hypocalcaemia. The solution turned out to be the pre-calving feed Prelacto, which eliminated the problem. We now have significantly lower costs related to veterinary care, weakness and malaise of animals after calving."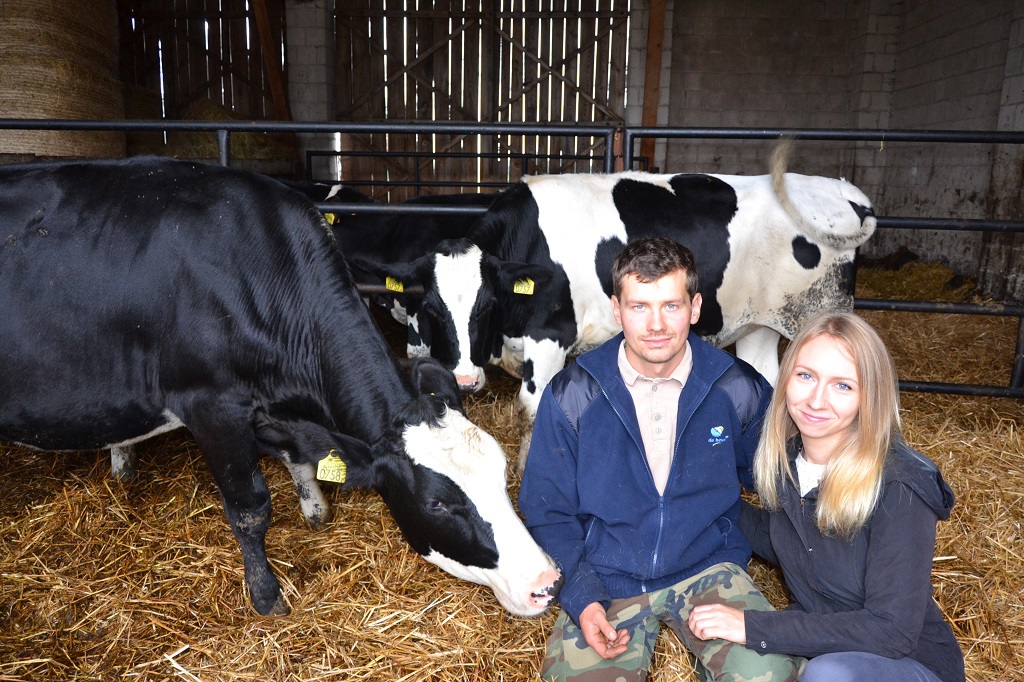 'In two years, we reached 10,500 kg per year.'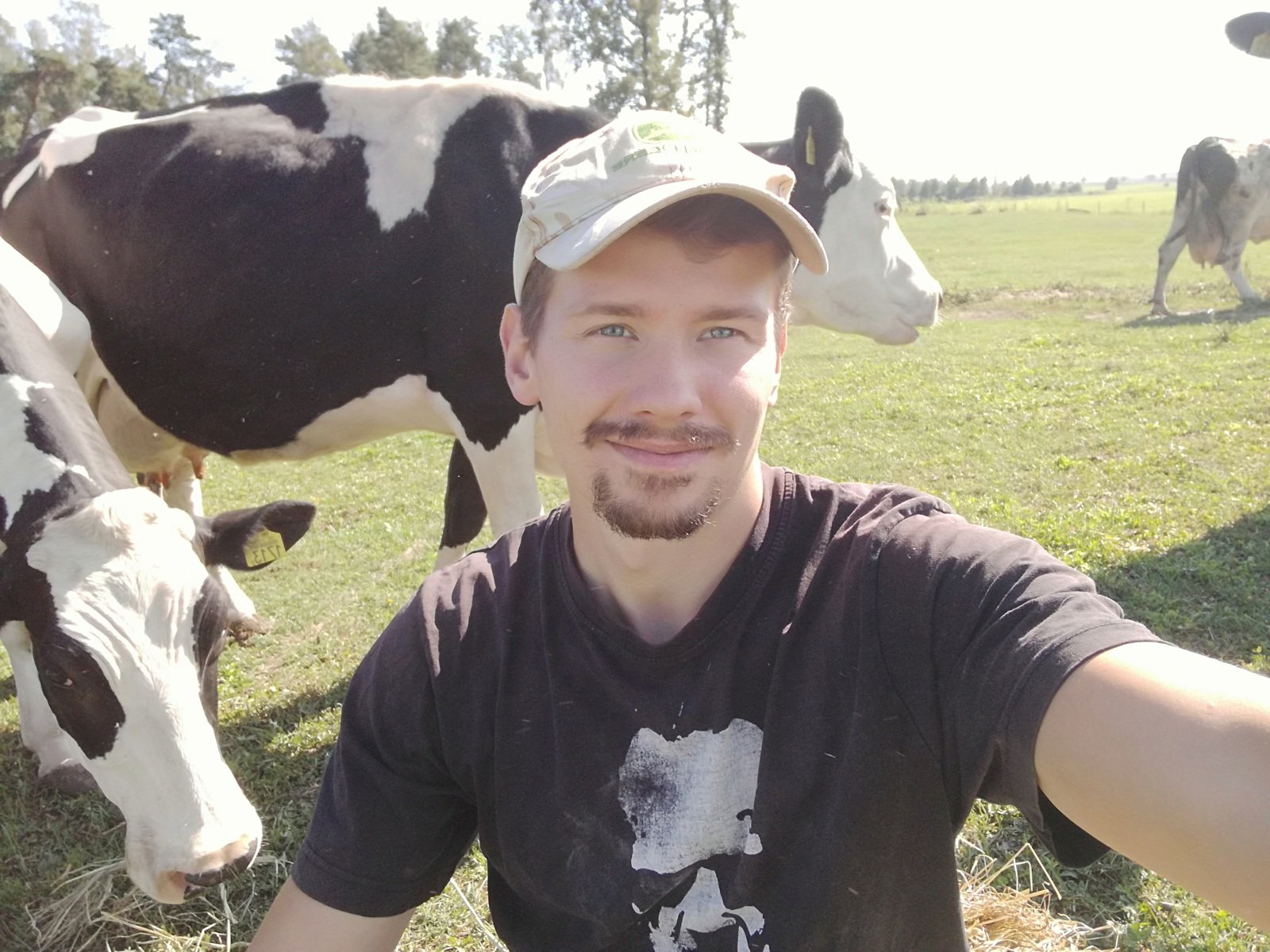 Comprehensive cooperation gives results
However, working with De Heus is not just about nutritional advice. "We start by checking what soil we have, what area we manage, what grains we can sow on it and how to fertilise it. Knowing the conditions lets us make the best quality feed while optimising costs. In addition, there is sampling, testing and implementation in the ration. And continuous analysis – what can be improved," says Łukasz. "An advisor doesn't just sell feed. They really need to know everything and think comprehensively. They should also be interested in the effect of implementing their advice and continue to develop new solutions. What I value in our cooperation with De Heus is their accessibility. I can call my nutritional advisor at any time." He adds: "And that's important, because we breeders must be vigilant all the time. Because we work with living material and any negligence can cause problems and generate huge losses. In fact, one failure could negate the effects of many years of work."
Dreams come true - step by step
"For us, the biggest challenge is reducing production costs. We invest a lot of time in the animals, in genetics, in improved living conditions, in a machine park, we are expanding the area of the farm and the persistent low purchase price of milk makes planning difficult." In 2017, in the description of employees of the "Farmer" magazine, Łukasz Głuchowski wrote: "I dream of my own farm with dairy cattle." What does a breeder who knows how to make dreams come true dream of today? Karolina and Łukasz agree: "We want a higher price for milk and we dream of a new barn. We are constantly expanding the herd, building a feed base and we definitely want to build a new facility as soon as possible."
Farmers around the world share their success