Second phase aqua feed factory Vietnam
De Heus LLC (Vietnam), a part of Royal De Heus, announces the opening of the expansion of its aqua feed factory in Vinh Long.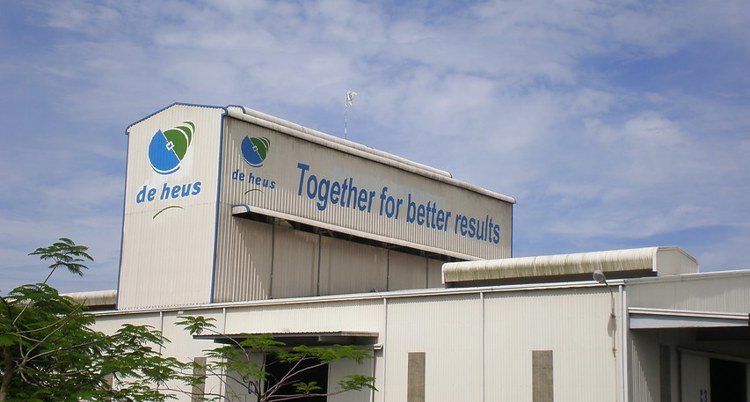 This USD 8 million expansion increases the factory's capacity from 30,000 tons a year to 100,000 tons a year. It will help to strengthen the position of De Heus in the aqua feed market. It will serve the fast growing aquaculture market in the Mekong Delta and produce feeds for pangasius, tilapia, snake head fish and fingerling.
'This enlargement of our aqua feed factory in Vinh Long shows our commitment for the aqua market in Vietnam in general and in the Mekong Delta in particular', says Gabor Fluit, General Director of De Heus Vietnam. 'We are committed to supply our customers with high quality feed and support them in further developing their business'
This significant expansion highlights the rapid development of De Heus in aqua feed production since the company stepped into this market one and a half year ago. The factory is fully ISO 22000 compliant and has a GLOBAL GAP certificate. It shows the company's full commitment to aquaculture in Vietnam.
De Heus LLC (Vietnam) now has four production locations in Vietnam, with animal feed factories in Binh Duong, Dong Nai and Hai Phong and the aqua feed factory in Vinh Long.