De Heus Uganda groundbreaking ceremony for the first dedicated aquafeed plant in Uganda
NJERU, UGANDA – De Heus Animal Nutrition has successfully held the groundbreaking ceremony for our new plant in Njeru, near Jinja. This state-of-the-art facility will be the first dedicated aquafeed plant in Uganda and marks an important milestone for us.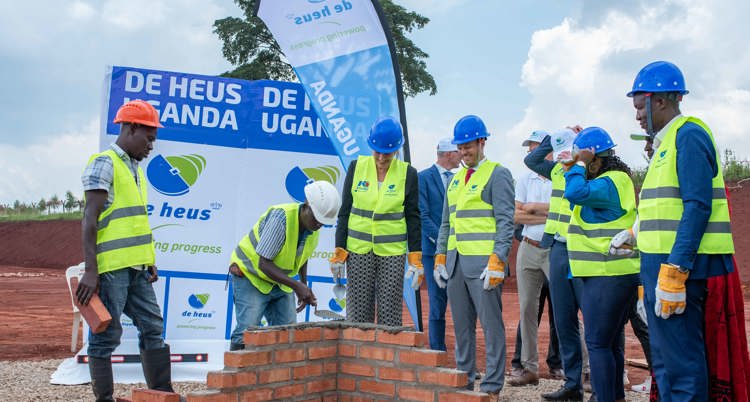 At full capacity, the plant will have the capability to produce approximately 50 thousand metric tons of fish feed per year, catering to the growing demand in the East African market. We are proud to contribute to the nutrition and food security of Uganda, as fish plays a vital role in the country's diet. With the wild catch stagnating or decreasing and the population rapidly growing, farmed fish has become crucial to meet the increasing demand.
Uganda possesses immense potential for aquaculture, given its large lakes and favorable water temperatures that support year-round fish farming. By launching this plant, we aim to provide a positive boost to the aquaculture industry in Uganda and the surrounding countries. Although the industry has shown promising growth in recent years, it requires affordable and reliable quality feeds for further development. Currently, most feeds are imported, but our local factory will offer a shorter, more flexible supply chain.
"At De Heus we believe in the potential of Africa and that is why we are investing in expanding our footprint: in South Africa, Egypt, Ethiopia, and recently with modern factories in Ghana and Ivory Coast. And now in Uganda."
The impact of this plant goes beyond employment at the facility itself. We anticipate a significant positive effect on employment among fish farmers and our suppliers, as we aim to replace imports and source raw materials such as maize, cassava, soy, and others locally as much as possible.
De Heus combines global experience and expertise with a rich background in Dutch agricultural innovation. We firmly believe in the potential of Africa, which is why we continue to invest in expanding our footprint across the continent. In addition to our presence in South Africa, Egypt, Ethiopia, Ghana, and Ivory Coast, we are now proud to establish ourselves in Uganda.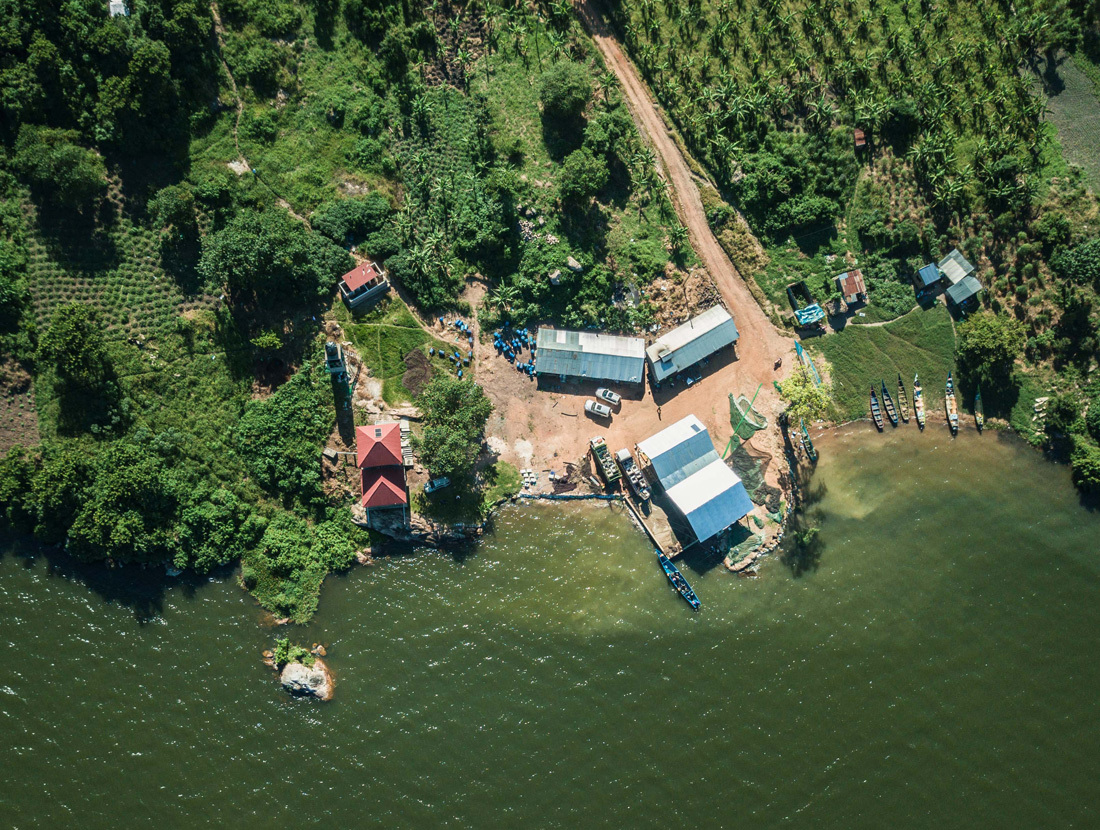 Fish farming in Uganda
First dedicated aquafeed plant
We feel privileged to have welcomed honored guests in celebrating this special occasion of the groundbreaking ceremony. We extend our heartfelt gratitude to our partners, the government, local authorities, the Dutch embassy, and our business relations for their unwavering support.