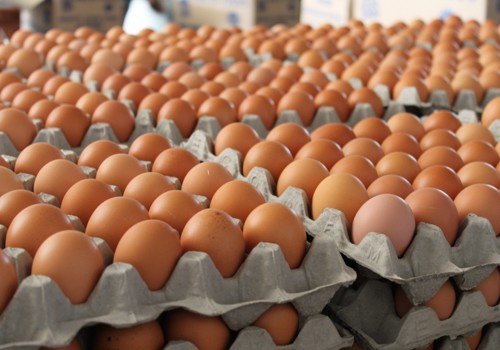 Poster: All about eggs
Did you know that the eggshell is formed in about 18 to 20 hours? Want to discover even more facts? Then download the All About Eggs poster!
Did you know this about eggs?
It is always the perfect time to learn more about eggs. For example, did you know that some chickens, like the Araucana from South America and the Dongxiang chicken from China, produce green blue eggs? Or as a hen get solder she produces larger eggs? We are curious if you already know all the facts about eggs on this poster.