Global Quality Assurance Officer
We are looking for a proactive Quality Assurance Officer who focuses on supporting our business units producing compound feed and premixes.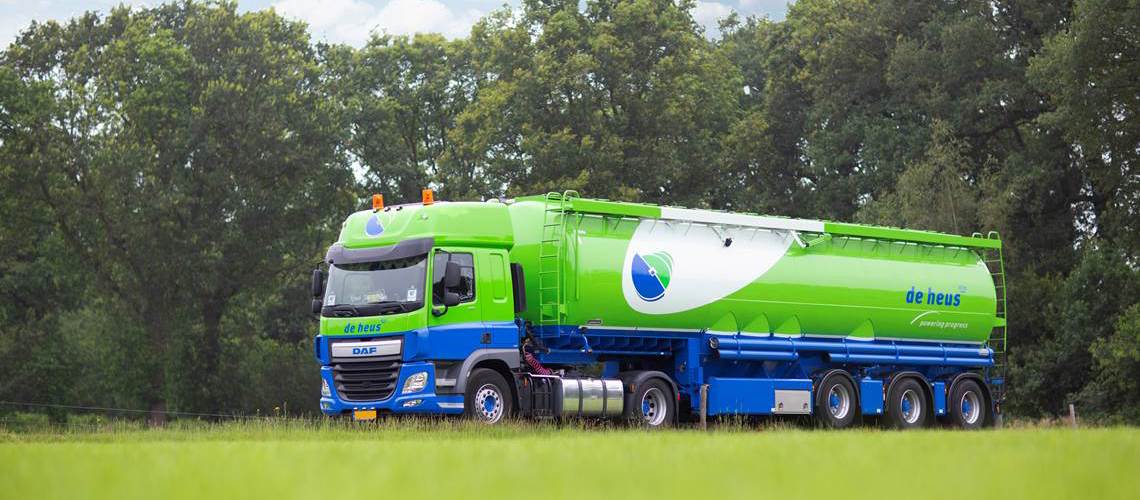 Lucas Ligtenberg
Manager Talent Acquisition 06-27040711
Global Quality Assurance Officer
What will your responsibilities be?
As QA Officer you are part of the Global QA team. You are the contact point in the field of quality assurance and food safety for multiple business units and you support these business units to implement quality systems, -requirements and to achieve improvement. Together with your direct colleagues you work actively on implementing, updating and developing the quality policy of Royal De Heus.
You act as a central pivot point for information and knowledge in the field of quality and food safety. Other important roles are to identify opportunities for improvement and to establish the necessary connections with the other members of the Global QA team, to enable the company to take advantage of these opportunities and to get and keep a view on the implementation of our internal quality requirements in the business units. It is also important that you proactively contribute to the development of the business units by providing training.
You work from the head office in Ede, the Netherlands, but you also regularly visit the business units abroad to support their management and QA managers to stimulate quality management, development and improvement. Where required you contribute to internal audits.
You are an ambassador of our internal quality platform PRO-Q for your business units. In PRO-Q business units manage their quality management systems, supplier selection, complaints and internal NCR's and audits.
A proactive approach to achieving the quality objectives is important. You are jointly responsible for the further development of the quality system and determining the quality policy at Royal De Heus.
As a Quality Assurance Officer you will work in the Global QA/QC team of De Heus, based in the Netherlands. You report directly to the Group Manager QA/QC.
What do we expect from you?
You are an expert in your field, you have a practical attitude and you are strongly focused on working with others. You play an active role in supporting the central organization and the business units in the field of quality assurance. You are able to analyze problems by logical reasoning and making connections. Based on this, you take action to eliminate risks. You are independent, openminded and you have a healthy dose of persuasion. You like working in a team with plenty of opportunities to realize your ambitions.
You fit the profile, when:
You have at least a relevant bachelor or master degree, preferably related to Feed or Food.
You are fluent in Dutch, but you also possess excellent oral and written communication skills in the English language.
You are prepared to make a number of international trips per year, up to a maximum of 25%.
You recognize yourself in the following personal characteristics: enthusiastic, communicative, passion for food safety, efficient, accurate and hands-on.
What do we offer?
Royal De Heus offers you a challenging position in a dynamic and international context. You will have the opportunity to make an impact and contribute to our strategy.
Our employees are powering the progress of our fast-growing, highly ambitious organization. We invest in developing your talents and create a culture of continuous learning and development, no matter what role you are in. You will be given ample opportunies to learn, develop and collaborate with colleagues from all over the world.
We offer you a 32 to 40 hours contract with flexible hours, in an informal culture that offers trust, short lines and fast decision-making. An environment where there is room for entrepreneurship. You will receive a competitive remuneration package based on your knowledge and experience.
Interested?
Would you like to work in an international, dynamic environment and does this opportunity appeal to you? Then apply directly by clicking on the job application button.
Would you like to know more about this vacancy? Please contact Carl IJzerman (Group Manager QA/QC) via email cijzerman@deheus.com. Would you like to know more about the procedure? Please contact Lucas Ligtenberg (Manager Talent Acquisition & Recruitment) via recruitment@deheus.com
An assessment will be part of this recruitment procedure.