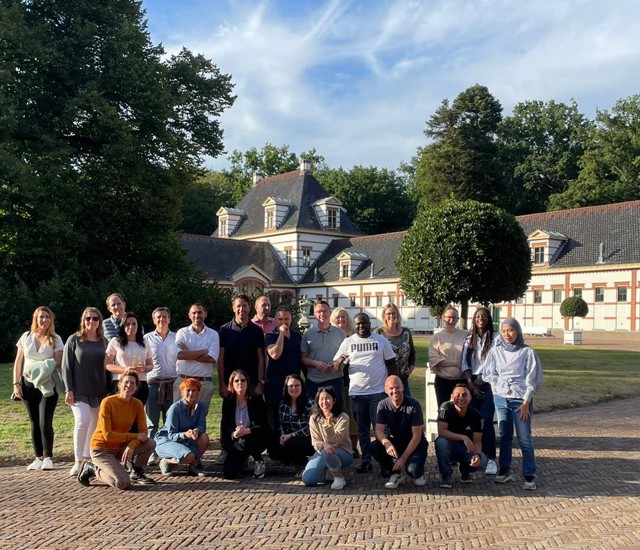 YOUR CHALLENGE? EXPLORING THE WORLD WITH US
Marketing Manager at De Heus: contributing towards the sustainable availability and accessibility of safe and healthy food worldwide. You can make a difference in translating customer insights into powerful market propositions.
You might wonder why you should want to work at De Heus. There are several reasons that make De Heus an employer of choice. A few keywords to describe our organization (or culture):
Strong entrepreneurial spirit
Flat organization; enables fast decision making
Extensive responsibilities
Making impact
International context
---
"De Heus is a great company with a commitment to innovation and sustainability in animal nutrition. The team is supportive and collaborative, and it's rewarding to be part of a company that has a positive impact on animals and people globally. I'm excited to see what the future holds for us!"
Questions? Have a call with Joost
If you have any questions about the role of Marketing Manager or just want to get to know us, have a call with Joost - Group Director Marketing & Sustainability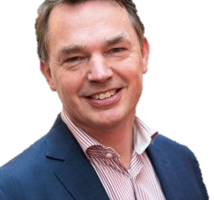 Job purpose
The marketing manager will become a key player in the Global Marketing & Sustainability department. As a marketing manager for some of our main product groups you will be in charge of the entire marketing, branding and communication policy. In close collaboration with your colleagues from other global departments and your marketing/sales colleagues from the involved business units, you give substance to the marketing roadmap. Herewith you can apply marketing services, tools and propositions that your global marketing department develops. Sharing and implementing best marketing practices with the business units becomes an important aspect of your role. It is your second nature to use customer insights as starting point for developing new propositions and bringing these into the market.
The opportunities of digital communication techniques, such as CRM, marketing automation, e-mail marketing, digital services, apps and social media, grow more and more. You know how to apply the different digital tools in order to engage with our customers and other stakeholders. Together with your marketing colleagues from the business units and the global product managers, you will take care of the introduction and implementation of our concepts, products and services, as well as strengthening existing market positions.
Your marketing strategy and the execution of it, should be in line with the group marketing principles. Subsequently, you play a pivotal role in the creation of alignment between the different business units and the sharing of best practices. You will also occasionally travel to retrieve customer insights, discuss or strengthen concepts and create alignment between global and local stakeholders.
You have an entrepreneurial spirit, are creative, pragmatic and result-oriented. You are able to combine your senior management role as the leader in marketing with the hands-on classic and online marketing activities. You feel at home in an international environment with a no-nonsense culture that is strongly focused on collaboration. With your proactive attitude you see and seize opportunities to further strengthen our market positions. For the success of your activities, you are strong in creating engagement and you know how to achieve successful collaboration with your colleagues from other global departments and local business units.
Place of the position in the organisation
As a marketing manager, you report directly to the Group Director Marketing & Sustainability of De Heus Animal Nutrition.
Job requirements
MSc/BA in Marketing or business-related educational background;
Affinity with the agricultural sector is an advantage;
At least 7-10 years of marketing and communication experience within a brand-driven production organisation of which several in an international role;
Experience with every conceivable marketing and communication instrument;
Highly developed empathic skills. You are used to collaborate with people with a different cultural background;
Based on your communicative skills and persuasion power, you are able to achieve a productive collaboration with the different BUs. Have the capability to connect and is strong in stakeholder management;
Self-starter who feels comfortable working in a dynamic team environment;
You are full of initiative and you focus on the result;
Willingness to travel occasionally
Operational base
As a marketing manager, your operational base is our head office in Ede.
Interested?
If you would like to work in an strongly entrepreneurial company with many growth opportunities and this vacancy appeals to you, please contact Batenborch International Recruitment, mr Maen Maessen, tel +31 30 21 22 055 or +31 6 5549 0533 or fill in the application form.