Working with a strategic partner to deliver premix innovation
In order to deliver the most innovative solutions as part of its premix animal nutrition strategy, De Heus forms strategic partnerships with key suppliers. The aim is to co-develop innovative new products, tools and service offerings that optimise animal performance and health. One such partner is Phileo by Lesaffre, who has a long history in yeast and now uses beneficial micro-organisms to naturally improve human and animal nutrition. Clara Berger, Strategic Account Manager at Phileo, and Jan Soede, Innovation Manager Premix & Specialties at De Heus, explain how the two companies work together and what the partnership means for customers.
Why did De Heus and Phileo go into partnership?
Clara: " In 2018, Phileo started to accelerate its growth with large international clients, helping them to benefit even more from our worldwide presence and support. At the time, we had already a longstanding relationship with De Heus and so a solid foundation of mutual trust in different countries was in place that both parties could build on."
There are a lot of similarities between our two companies. We're both passionate, long-established, family-run businesses that value entrepreneurship. So I started looking at how global cooperation could work and areas where we could develop strategically in order to create added value for our mutual customers."

Jan: "We have solid relationships with many suppliers, but sometimes we see additional value in developing strategic partnerships that offer opportunities to co-develop innovative products, tools and services. In addition, a close working relationship helps resolve any issues related to pricing, supply, logistics and technical performance. A partnership that is creating value for customers, like the one with Phileo, is a great example of the kind of partnership we want to have moving forward. "
What makes both companies so attractive to each other?
Clara: "De Heus has a different set-up to other premix animal nutrition producers. It's a growing company but it doesn't develop its own technical additives. With our expertise in yeast-based additives, Phileo can really add value to De Heus premix animal nutrition containing these products. We also benefit from our different positions in the value chain. We do more laboratory-based screening of ingredients while De Heus is more about application on the farm. The partnership helps Phileo to be more relevant in terms of identifying ingredients for specific applications and optimising on-the-farm feeding for customers."
Jan: "That's right. Phileo conducts more fundamental research while we do more applied research and on-the-farm validation. Phileo is also present in the same countries as De Heus so they can support our product and sales managers in promoting products that contain Phileo ingredients. It's a partnership that's working well!"
Discover how you can benefit from our premix approach?
We add value to your production process and offer professional advice regarding the feeding management of your animals.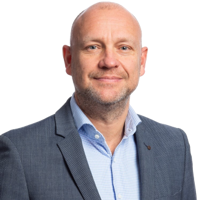 How has the partnership developed?
Clara: "To form an effective partnership, we first aligned globally in terms of where we wanted to go in general. We also wanted to make sure that local customers enjoyed the benefits of the partnership. As a result, we formed a steering committee with stakeholders with similar responsibilities from both companies. The committee ensures the partnership is moving in the right direction, conducts project reviews and makes sure that communication about the relationship is aligned. We also implemented non-financial KPIs. Business is about people, so we wanted to measure parameters like knowledge sharing, open communication and our people's feelings about the partnership."
Jan: "It's easy to measure the partnership in terms of volume growth, but that doesn't tell you about awareness of the partnership and the engagement of people at both companies to explore synergies. We measure these non-financial KPIs over time by surveying about 40 people from De Heus and Phileo every two years. There was great engagement from the beginning and excellent support from the global teams of both organisations."
What successes has the partnership produced?

Clara: "We had an issue with the flowability of one of our ingredients in the micro-dosing equipment at the premix animal nutrition factory in Veghel. Therefore, we have worked together with De Heus to optimise the usability of our organic selenium yeast. The strategic partnership allowed us to mobilise a team to get the project started. Thanks to the open communication and sharing of data by De Heus team, Phileo was able to identify precise areas of improvement and develop possible alternatives fast. De Heus was willing to test the prototype and within four months, we were able to have an optimal commercial product that meets De Heus's needs and benefits customers"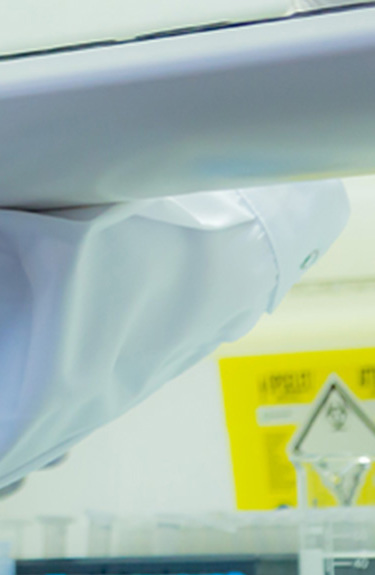 Jan: "During our expert field evaluation of live yeasts for ruminants, Phileo really opened its books on their technical expertise with their product. Research questions that still remained after the evaluation were handled together during several production and animal trials. Another example is the cooperation on validating and implementing yeast fractions in our MycoGuard range. Solutions like this show that our products are based on fundamental research and robust testing on the farm. Phileo validates our expertise and helps us show that our solutions deliver real value to customers."
Premix Talks
This magazines provides a great overview of the efforts to design and produce premixes that deliver great-quality animal feed for healthy and productive animals. Enjoy reading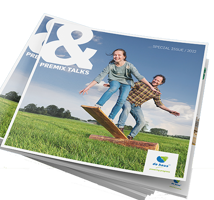 Stories about Premixes & more